The bearish market has got an array of people laying out predictions for Bitcoin [BTC]. While some believe that Bitcoin has already achieved its bottom at $20K, a few others continue to believe that $13K is it for BTC. A new prediction, however, shook the community as it indicates a drop down to $1100.
The author of the book Rich Dad, Poor Dad, Robert Kiyosaki has previously made noise following his predictions surrounding the king coin. Once again, with a rather controversial prediction, Kiyosaki created a stir in the market. Earlier today, the author took to Twitter and revealed that he was waiting for Bitcoin to test $1,100. Following this, he expects the world's largest crypto to recover. The period that follows would be a great time for him to make his purchase, Kiyosaki affirmed.
In addition to this, he pointed out that weak hands often quit when they lose. However, winners learn from their losses.
The newbies that entered the crypto market were terrified of the ongoing bear cycle. It's no doubt that many even bid adieu to the market. The possibility of Bitcoin testing any other level below $10K would certainly register the exit of many more.
Kiyosaki's previous tweets began resurfacing. The author, back in May had predicted that Bitcoin would slump down to $20K. He then speculated that BTC would hit its bottom at $17K. He added that "crashes are the best times to get rich."
The community further asked the author if he hadn't purchased any Bitcoin during the previous crashes when he urged others to load up on it.
Is Bitcoin slipping back into the $20K zone?
Bitcoin has had a rough couple of weeks. The dominance of the bear took the front stage sending almost every cryptocurrency to its yearly lows. BTC has been mightily trying to move beyond the $20K-$21K level. However, it certainly is harder than it looks as the king coin has been failing to amass prominent support.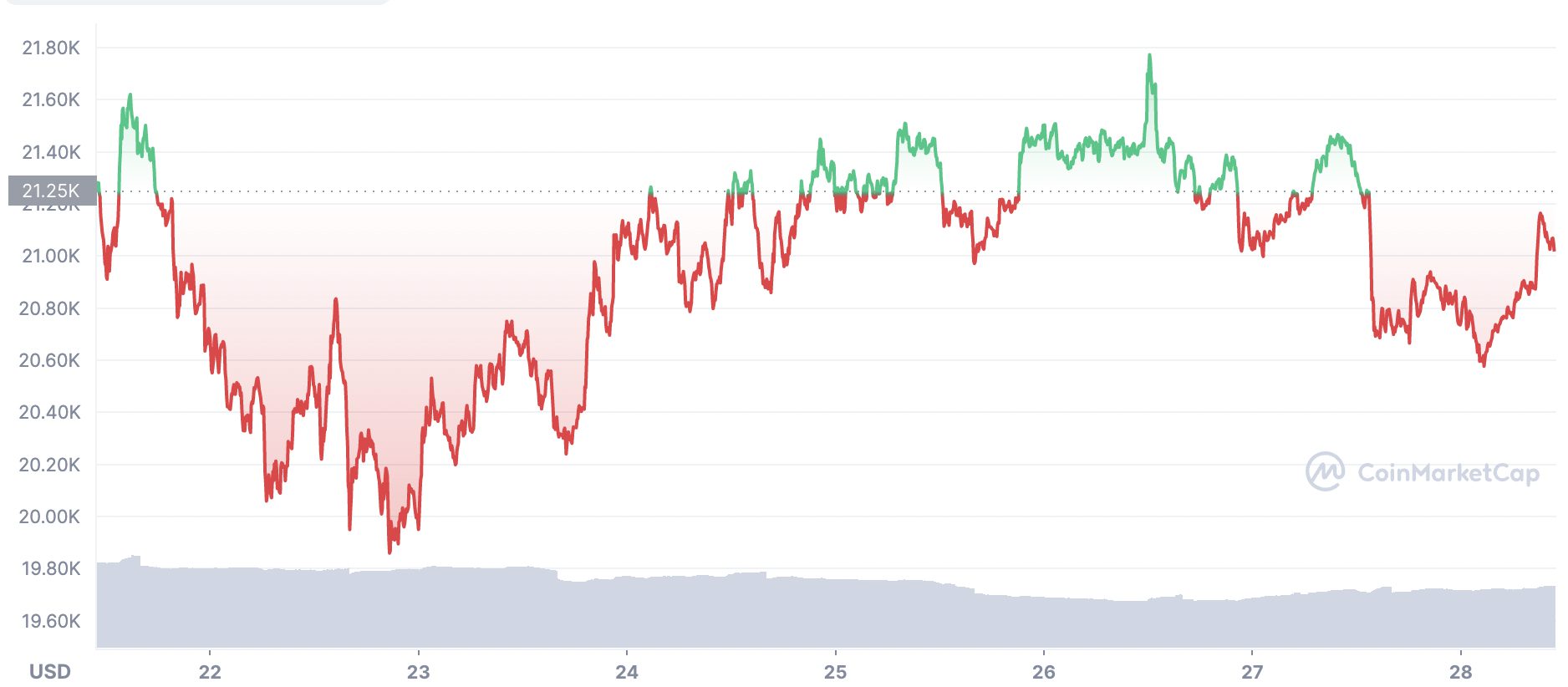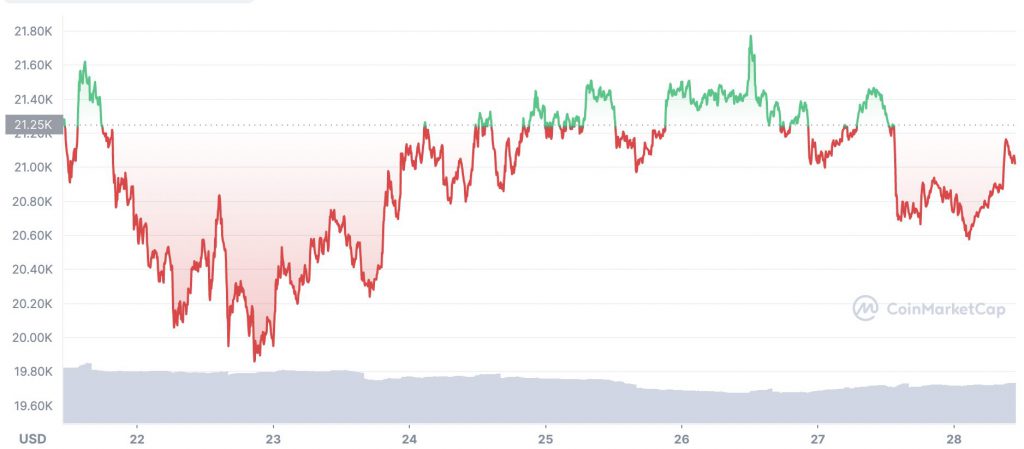 At press time, Bitcoin continued trading for $21,025.78 with a daily drop of 2 percent. This bearish look on the king coin further led to speculations of how BTC was on the verge of dropping to $20K again.
Additionally, if in case Kiyosaki's prediction does occur, the chances of many altcoins going down to zero were highlighted. The price of BTC and altcoins have time and again shown a pattern of being connected. Therefore, if BTC drops to $1,100, other cryptocurrencies would undoubtedly drop lower.