The Bank of Japan announced a hawkish twist to its Yield Curve Control [YCC] program today. The government said that it would offer to buy 10-year bonds at 1% in fixed-rate operations. Previously, the figure stood at 0.5%. The surging inflation in 2023 has put pressure on the BoJ to shred its seven-year policy of buying bonds to suppress yields. On the back of the latest announcement, the 10-year Japanese Government Bonds' [JGB] yield rose to 0.572%, the highest level recorded in almost nine years. The yen went on to briefly strengthen its position against the dollar by creating a daily high of 0.007242.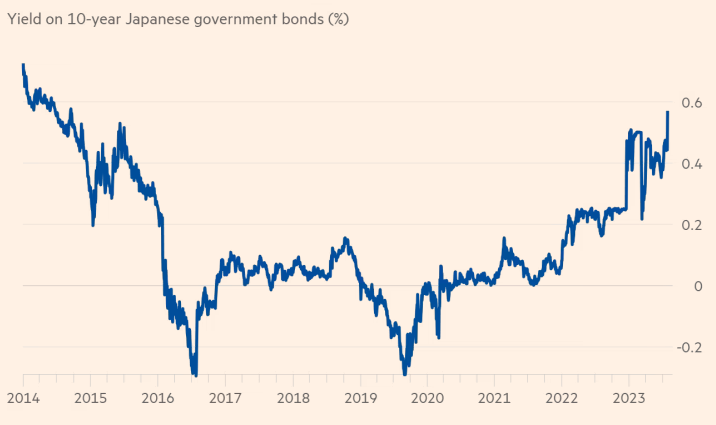 Typically, the rise in bond and currency yields is not optimistic for crypto, given the inverse relation they share. The latest rise is theoretically detrimental to Bitcoin. For the most part of 2023, the Yen has lost value. BTC, on the other hand, has almost doubled in value. The latest uptrend initiated by the Japanese currency has coincided with Bitcoin's correction. The yen, however, failed to prolong trading around its highs. Consequentially, Bitcoin was successful in holding ground above $29,100.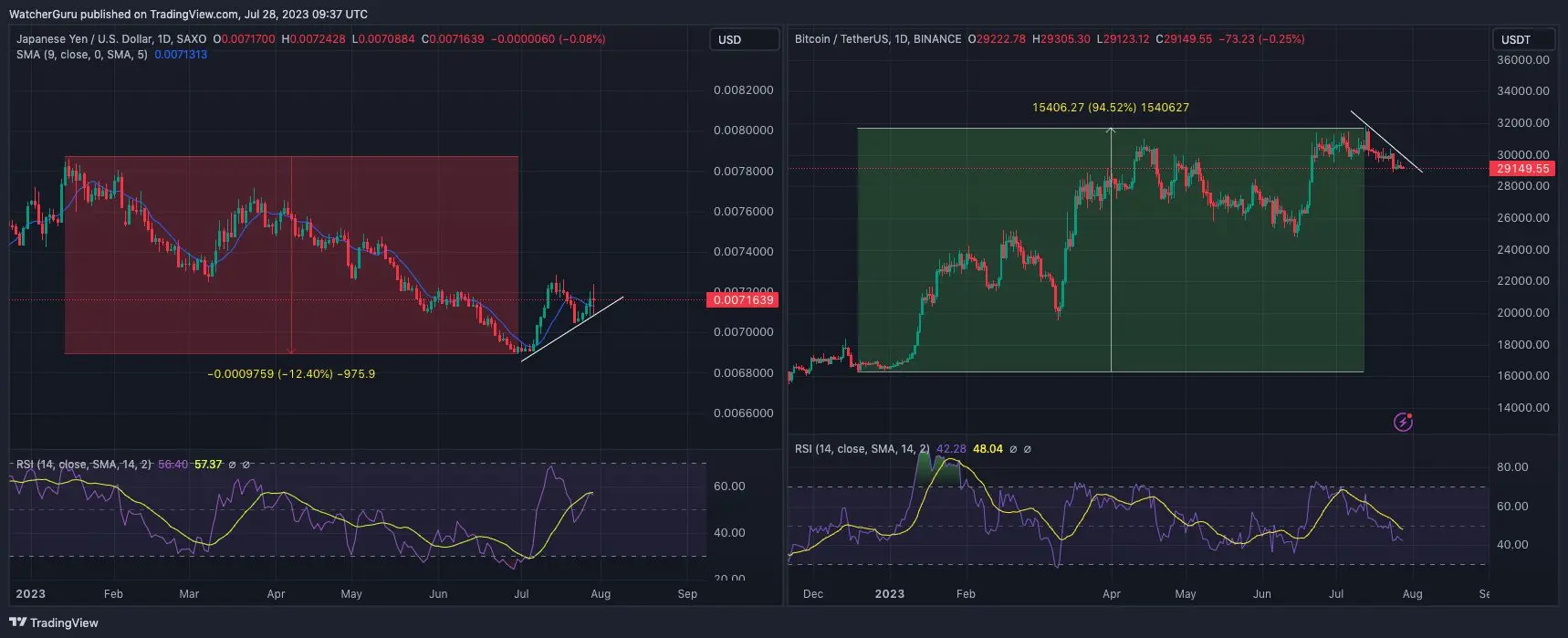 Crypto and Japan
On local exchanges, the crypto trade volume was hovering at its highest point on the daily timeframe. bitFlyer's exchange trade volume stood above $60.3 million at press time. 24-hours back, the number was below $39 million. Similar volume pumps were registered on other exchanges like GMO Japan, BitTrade, and Coincheck. On all exchanges, Bitcoin was the most traded crypto. This is indicative of the renewed Japanese interest with respect to crypto assets, especially Bitcoin.

The Southeast Asian country has been making holistic progress in crypto and other related fields. For example, the world's leading exchange Binance is gearing up to launch operations in this nation. Parallelly, the government revealed that a top Japanese firm is set to reveal a key metaverse project soon. Additionally, Prime Minister, Fumio Kishida, recently said that new Web3 promotion rules will be released in the near future.
The country's annual broad policy outline included measures revolving around user protection. It also focused on improving the environment for utilizing Web3 tokens. Thus, with top players set to enter the market and amid the government's crypto and Web3-friendly approach, the crypto ecosystem will likely continue to bloom in Japan.
Also Read: Japan: Crypto Volume Up 60%, Top Firm to Unveil Metaverse Project