Litecoin (LTC) is often called "digital silver" to Bitcoin's (BTC) "digital gold." Since January 1 of this year, LTC has rallied by almost 53%. Moreover, the asset has gained as much as 22.2% over the previous week. On the yearly charts, the token is up by 114.1%.
It is pretty clear that the crypto markets are currently following Bitcoin (BTC). The latest positive sentiment around BTC is attributed to BlackRock's filing of a Spot Bitcoin ETF. However, Litecoin (LTC) also has a few positive developments in its corner. Firstly, LTC will undergo its halving event on August 10, almost a month from now. The event will cut LTC rewards in half. Usually, halving events lead to a surge in price as the supply slowly reduces. Many expect LTC to follow the pattern and see a halving rally soon.
Also Read: What to Expect from LTC Halving in 2023?
Moreover, Litecoin's (LTC) hash rate has almost doubled since July 2022. LTC's hash rate currently stands at 774.2131 TH/s.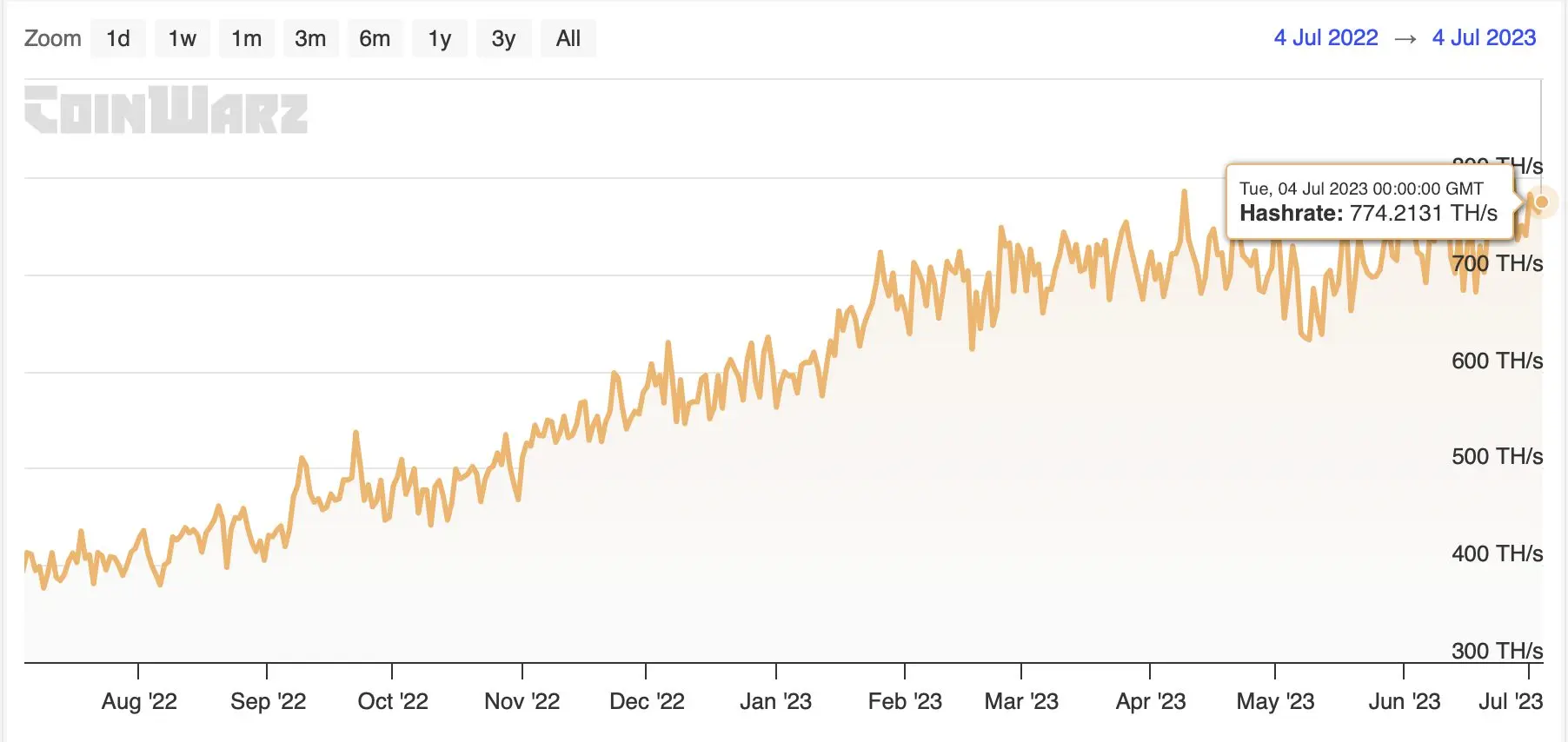 Along with the hash rate, Litecoin's (LTC) mining difficulty has also increased to new highs. LTC's difficulty currently stands at 26.73M.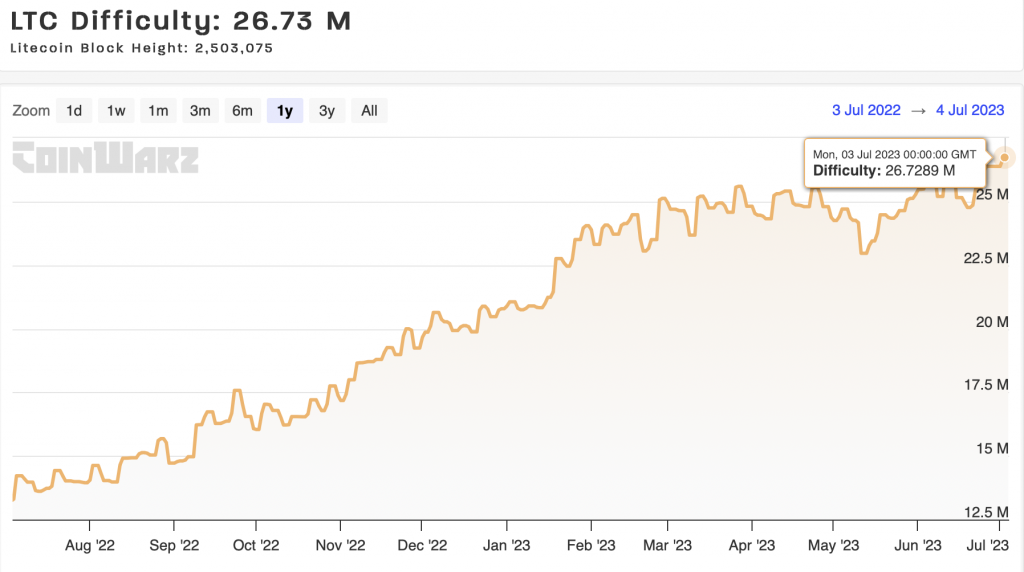 Both developments point to the fact that the LTC network is more secure than ever before, which is another reason for investors to rejoice. Although the aforementioned developments seem bullish, all might not be as smooth as they appear.
Trouble on the horizon for Litecoin?
According to the popular crypto analyst, "Ali," LTC's current MVRV 30 days hovers around 35%. Ali pointed out that historically, an MVRV 30 days above 30% has been followed by "sharp price corrections." The analyst mentioned that LTC could potentially see a correction of 30%-40%.
If what the analyst predicts comes to fruition, Litecoin (LTC) could slide to mid-June levels, i.e. around $73. LTC has already fallen 4.7% in the last 24 hours. Therefore, a further correction is still in the books. At press time, LTC was trading at $106.97, down by 0.4% in the last hour.