In what can be called the trade of the year, a Pepe Coin investor earned 38,675% in profits in 21 days. The spike beat its other meme coin rivals Dogecoin, Shiba Inu, Floki Inu, and Baby Doge Coin by a larger margin. Pepe Coin is already up another 55% on Thursday and is attracting heavy bullish sentiments in the indices. It deleted two 'zeroes' in two weeks making early investors earn a fistful of dollars.
Also Read: Shiba Inu: You Can Now Become a SHIB Billionaire With Only $10,000
Investor Nets 38,675% In Profits in Pepe Coin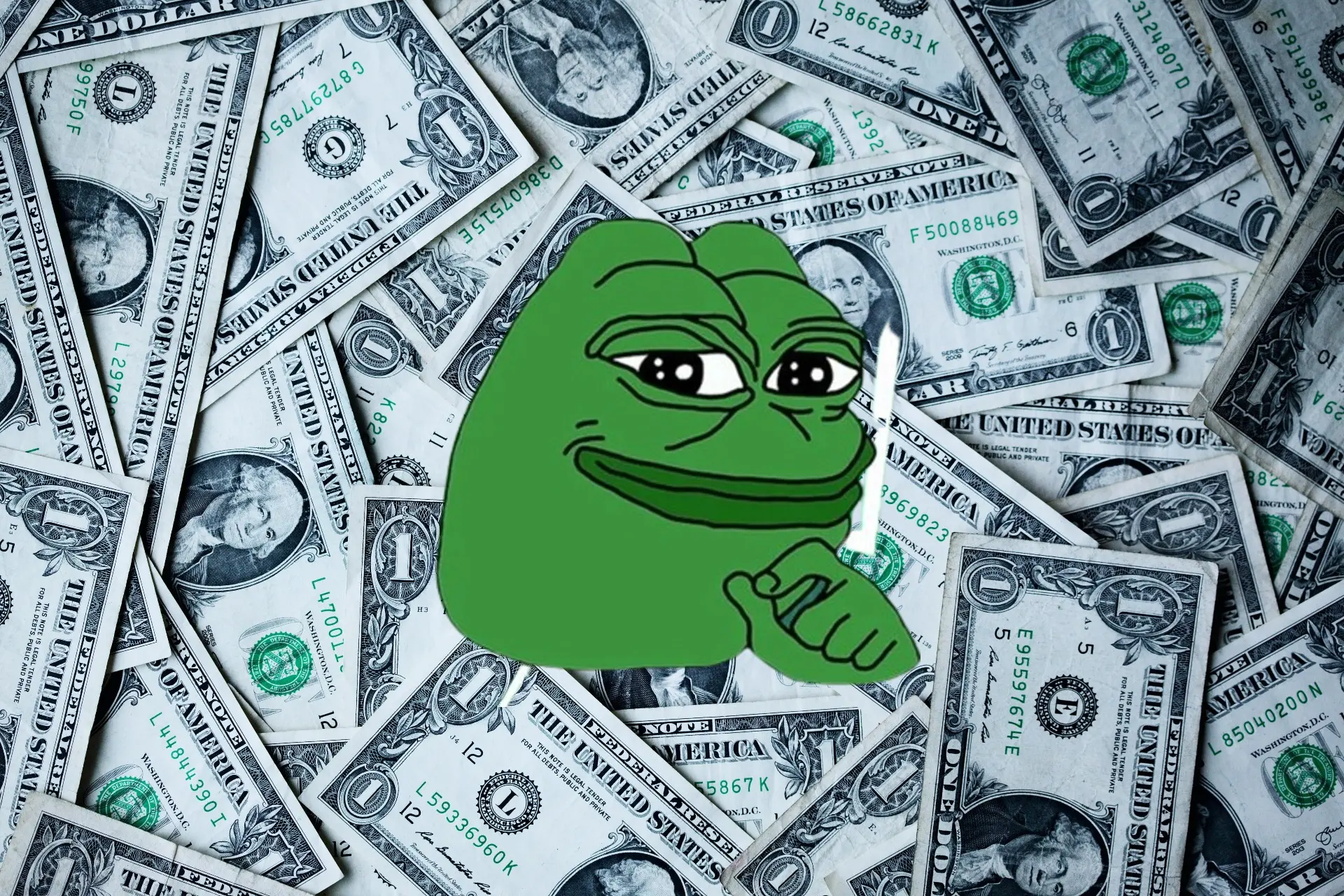 Blockchain tracker Lookonchain dished out a wallet showing a holder taking an entry position into Pepe six hours after its launch. The investor swapped 2.1 Ethereum (ETH) worth $4,410 in mid-April and got to accumulate nearly 4 trillion Pepe coins. The SmartMoney shows that the investor sold the majority of his holdings only days after they skyrocketed in price.
The investor sold 3.27 trillion Pepe coins earning $906,000, falling just a little short of making $1 million. However, the investor seems to already be a millionaire as he still holds 700 billion coins. The 700 billion Pepe coins are currently worth $808,000.
Also Read: Shiba Inu: This Development Holds the Key for SHIB To Reach $0.01
Therefore, if he decides to sell, he could eventually make $1.7 million. All this in just 21 days of investment which is enough to submit his resignation letter at the workplace.
Also, the investor's wallet shows that he has heavily invested in meme currencies before and his bet finally paid off. He has invested in coins such as Bull and BabyPepe pouring in nearly $45,000. Moreover, it is not known if the investor comes from the Pepe team or is an outsider who tried his luck. The suspicion arises as the investor took an entry position six hours after the coin was out.
Also Read: Shiba Inu: Man Misses Making $1 Billion With $2,000 Investment in SHIB
Similarly, another investor made $8 million with a mere $251 investment in Pepe Coin early this week. He swapped his ETH for Pepe and netted life-changing gains when the coin reached its all-time high of $0.00000142 today.