All that glitters is not gold in the meme currency segment. The new entrant Pepe Coin was all the rage in April and May sidelining Dogecoin and Shiba Inu in the meme coin frenzy. The craze to accumulate Pepe was so high that it touched a market cap of $1 billion in just 19 days post-launch. One early investor made $8 million in three weeks with only $251 in investments. While holders rushed to be as lucky as that investor, the markets don't reward everyone who flocks towards it.
Also Read: Shiba Inu: You Can Become a SHIB Millionaire With Only $8.5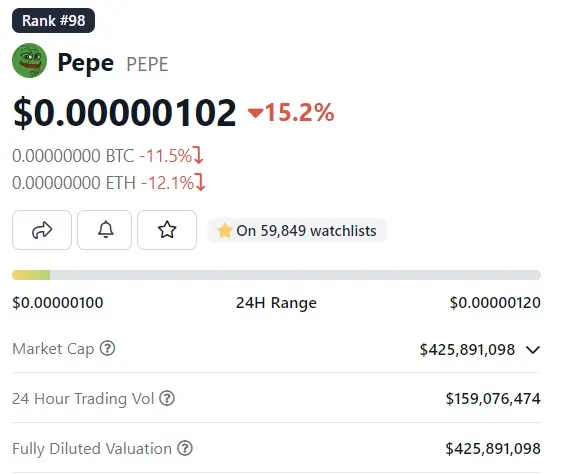 Pepe Coin is now on a steady decline as its hype has fizzled out along with the constant price corrections. The meme currency has no utility to sustain the harsh market conditions and could fall further in the coming weeks.
Pepe Coin: Market Cap Cuts Into Half With Severe Losses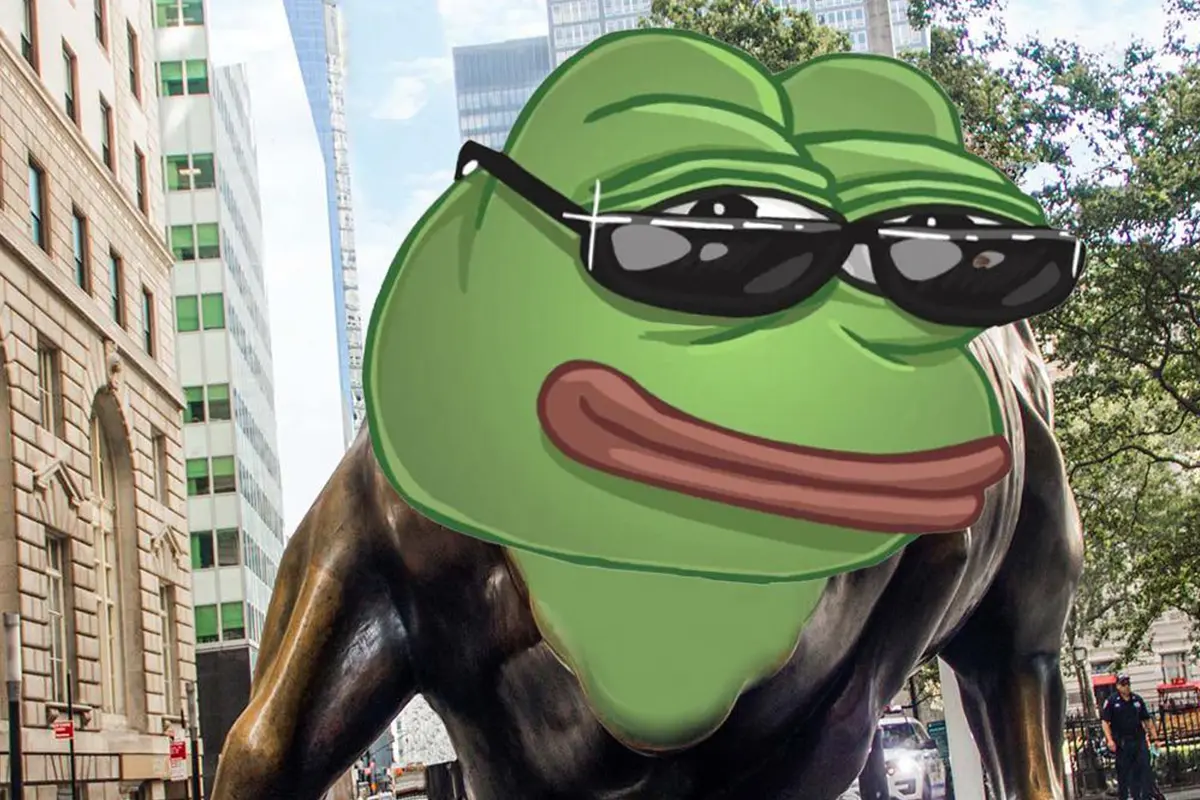 Pepe Coin crossed a market cap of $1 billion in early May reaching a high of $1.5 billion the same week. However, its market cap remained steady at $1 billion for close to 10 days before losing its value. From a high of $1 billion, its market cap is now cut in half reaching $425 million on Tuesday. The drastic erosion goes hand-in-hand with its price drop as the coin is looking to add an extra 'zero'.
Also Read: Shiba Inu Falls to $0.000007 Levels: Why Is SHIB Heading South?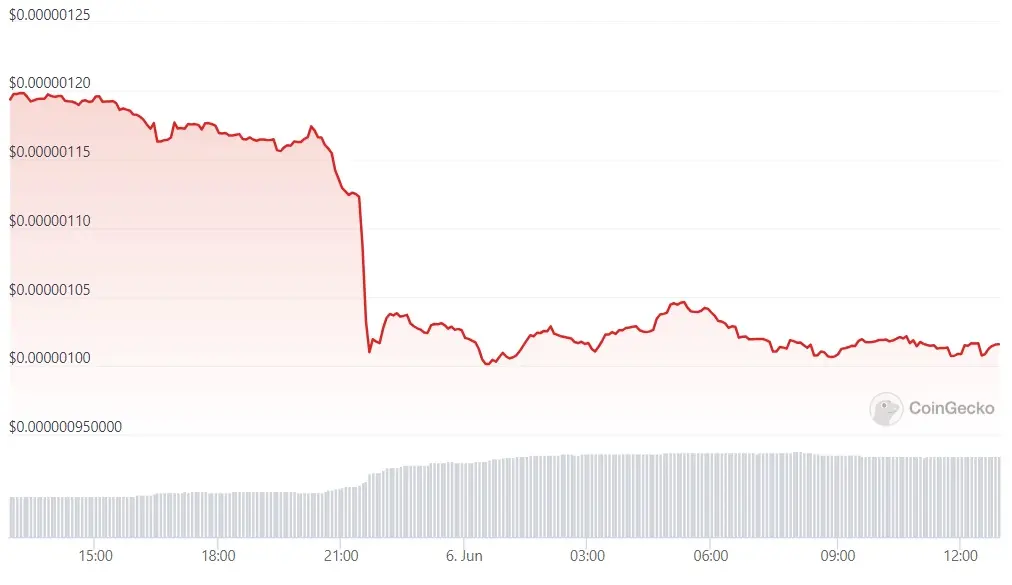 The meme coin is now trading at $0.00000102 and another slump could make its price trade with six 'zeroes'. Additionally, it is down 76.43% from its all-time high of $0.00000431, reached on May 5, 2023. Therefore, investors who took an entry position last month during the frenzy are all under severe losses.
Also Read: Leading Exchange Predicts SHIB Could Rise 165%, Reach $0.0000225
The dream of turning into a millionaire overnight hit a dead end as Pepe shows no signs of growth. However, Pepe could rally again but it depends on how strong the team comes up with memes and viral content. Until then, one can expect it to fall further as the steam of memes can only sustain limited engagement.