The introduction of Pepe Coin [PEPE] brought about significant changes in the cryptocurrency industry. It generated a considerable amount of excitement, surpassing other well-known meme coins in popularity. However, both PEPE's dominance and its value experienced a decline, leading the asset to maintain a low profile. Now, once again, the frog-themed cryptocurrency has resurfaced, capturing attention with its recent price movements.
PEPE, the meme coin, experienced a remarkable surge of 65% in weekly gains, propelling its value to reach a peak of $0.00000173. Santiment, a market analytics firm, noted that this upward trend was driven by an escalation in whale activity within the market. Specifically, PEPE witnessed a substantial increase in both whale transactions and volume.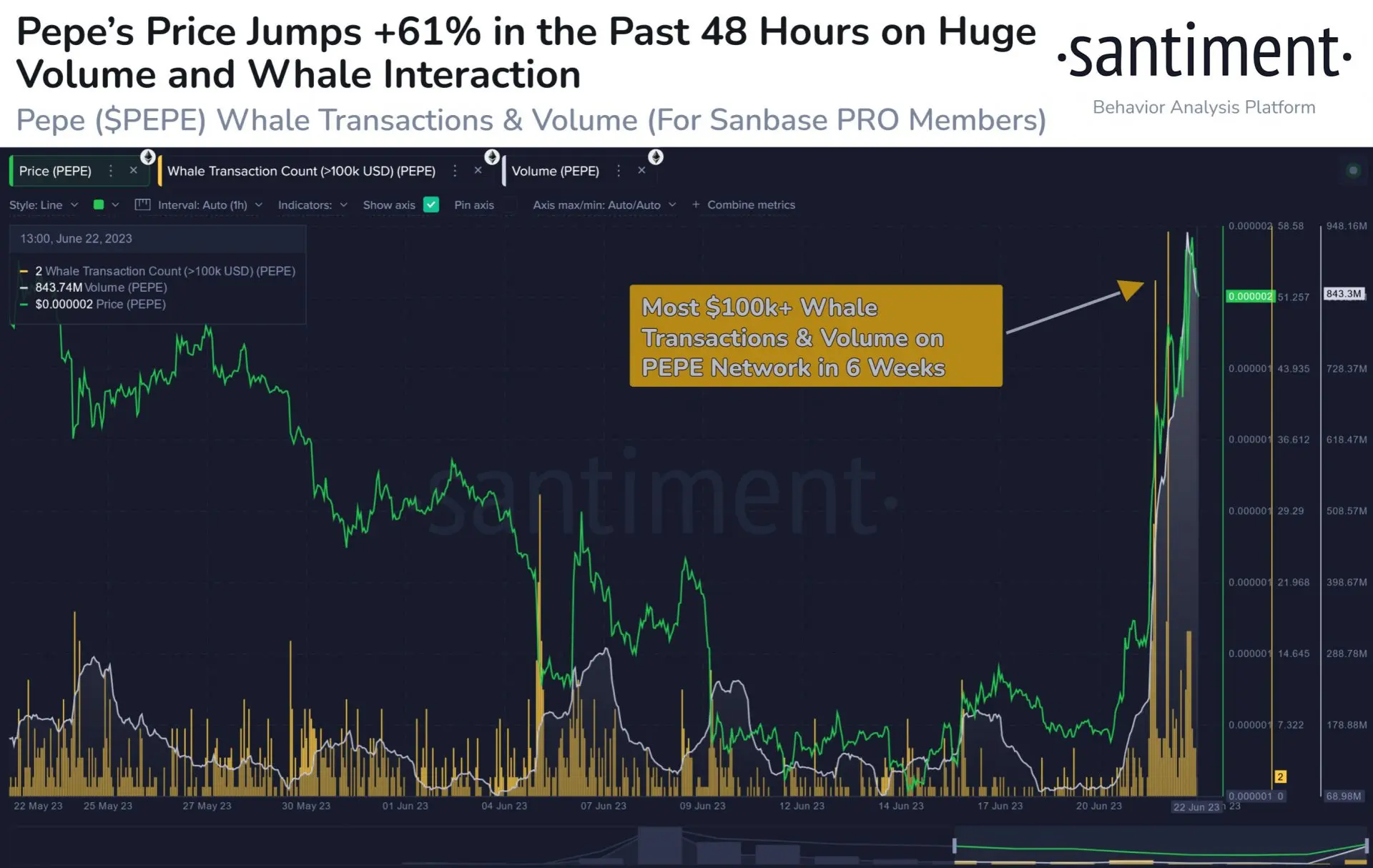 This trend was starting to reverse as the trading volume of the asset, particularly in large transactions, experienced a significant decline. Data from IntoTheBlock indicated that the volume of large transactions for the asset dropped by an impressive 51%. The total volume was recorded at $12.86 million.
The Real Volume of PEPE also experienced a decline. Real Volume captures the total trading volume on exchanges, ensuring it remains unaffected by any instances of wash trading.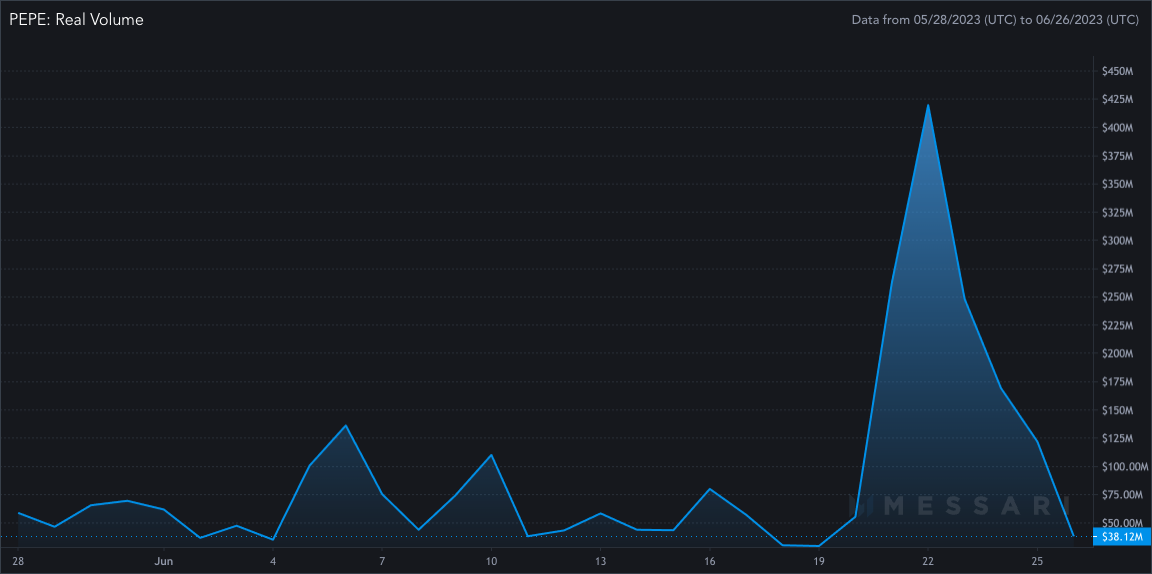 Over the past 24 hours, there was a notable 20% decline in the number of active addresses within the PEPE network. Despite this decline, the total count of daily active addresses has remained steady at 3.1K.
This downward trend poses a potential risk to the asset's price. A sudden decrease in the activity of large investors, who were previously instrumental in driving the surge, has the potential to significantly affect the price of PEPE.
How is PEPE currently faring?
It appears that the meme coin has already entered a downward trend. At press time, PEPE is being traded at $0.00000155, reflecting a 3.4% decrease within the day. However, it's important to acknowledge that the entire market is currently undergoing a correction.
However, there has been a significant increase in the number of holders who are currently in a profitable position, reaching 49%. On the other hand, approximately 29% of PEPE's holders are experiencing losses.