Korean investors have been accumulating XRP at a significant rate. Bitcoin is usually the top-traded crypto on native exchanges like Upbit, Korbit, and Bithumb. However, over the past day, the altcoin has given the king-coin tough competition, and in fact, also managed to dethrone it on one exchange.
As shown below, the XRP/KRW pair has amassed the highest volume [31.4%] in the past 24 hours on Bithumb. On Upbit, the crypto commanded 10% of the total volume, while on Korbit, over 30% of trades executed were XRP related.
With the help of Korean buying pressure, the overall daily trading volume has peaked and attained a new multi-month high. According to a recent tweet from Kaiko, this metric is currently at its highest level since September 2022.
Also Read: $135 Million Flows Into Bitcoin, Solana, XRP, MATIC: Highest Since July 2022
On the price front, both the U.S. dollar pair and the South Korean won pair have been registering similar movements. However, it should be noted that the former pair has inclined slightly more than the latter from the lows registered on 21 March. At press time, XRP/USD was up by around 56.9% from the said level, while XRP/KRW was trading only approximately 53.3% higher.
Conversely, on the daily timeframe, the KRW pair had a slight upper hand and was up by 0.28%, while the USD pair noted only a 0.23% appreciation.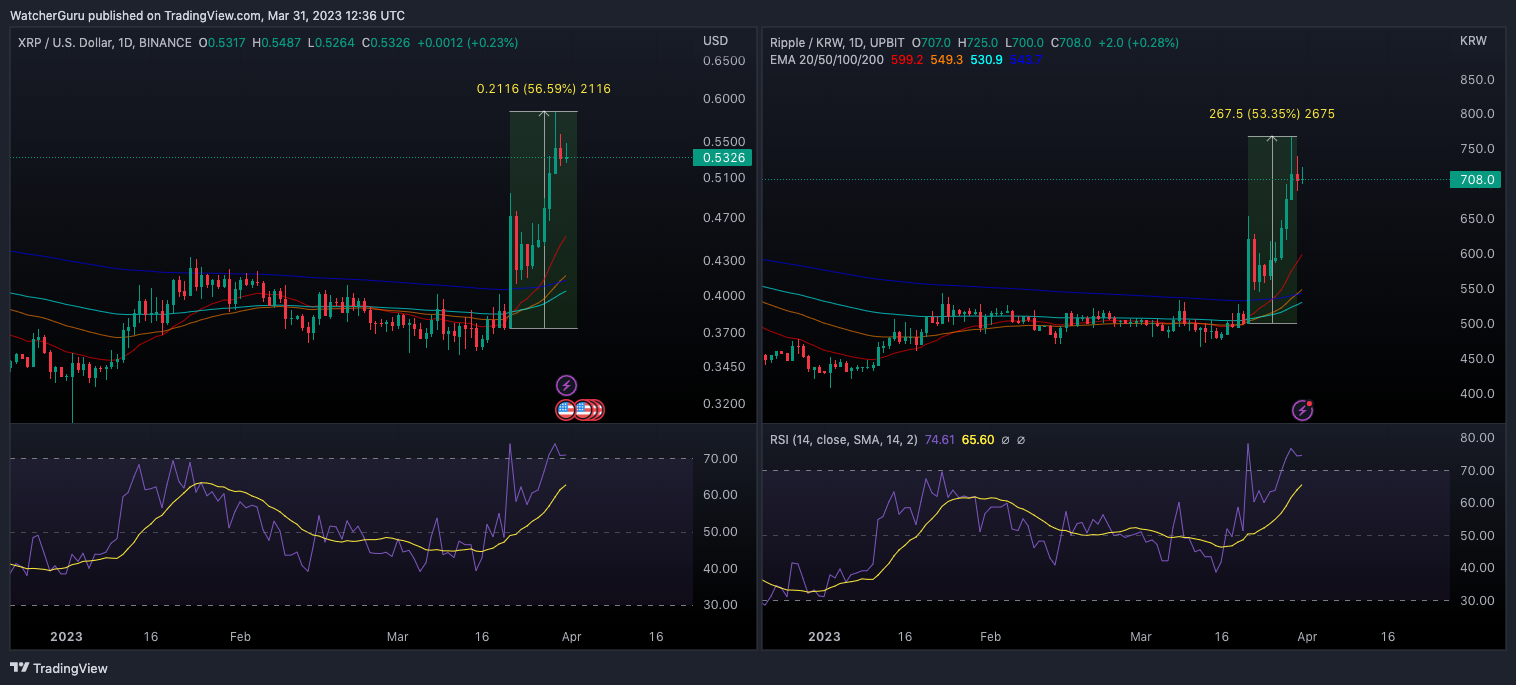 Also Read: With Judge's Ruling Impending in Ripple Case, Should Investors Buy XRP?
Future outlook
At the moment, the crypto asset is trading around levels from mid-2022. Given its swift rise in such a short time span, the market is likely bound for a brief correction. However, it can be expected to attain $0.71 and $0.86 over the mid-term. At the moment, there is a lack of strong resistance beyond $.55-$0.60.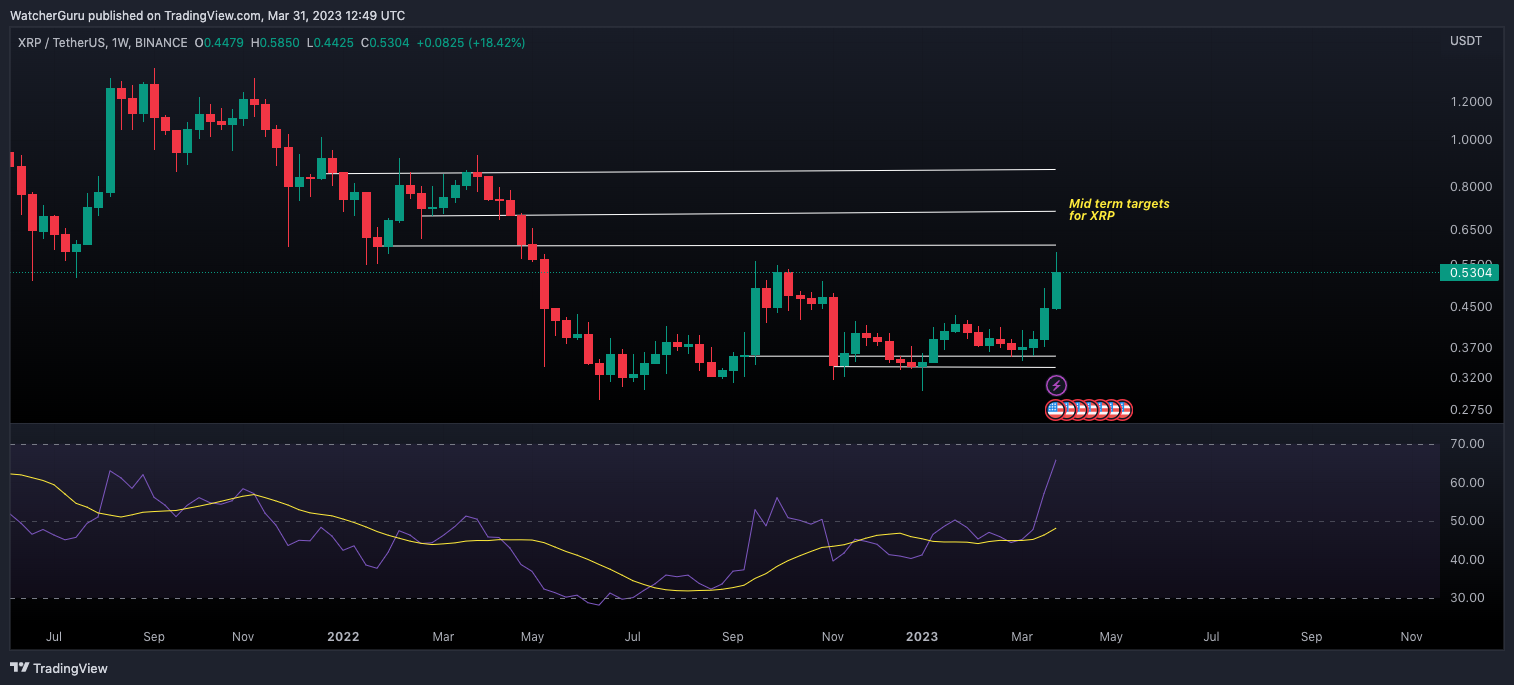 Also Read: Is Cardano, XRP in a Better Position Than Bitcoin?