Shiba Inu rose in popularity shortly after its launch. The asset was launched into the crypto market three years ago. In Q4 2021, the asset reached its peak. Despite being in a bear market currently, SHIB's aggregate valuation is currently greater than $4 billion. In fact, the token ranks higher than other prominent tokens like Uniswap, Avalanche, and VeChain.
Also Read: Shiba Inu: How Much 'Percent' Must SHIB Rise to Reach $1?
Shiba Inu's Value Inflation
SHIB was trading at $0.000000000510 around its launch period. It then halved in value and added a couple of zeros by the end of 2020. Thus, if an investor diverted $1000 into SHIB during its early days, the value of the investment would have first shrunk to $550.98 and then straight away dropped to $1.96.
However, 2021's bull run changed the asset's fate. The investment blew up to $19,606 and then claimed $98,000 in Q1. In May, it rose to $17.25 million. In early October, when SHIB was on its way to script its all-time high, the investment was worth more than $55 million. Nevertheless, the onset of the bear market in 2022 changed that narrative. By October 2022, the value of the $1000 investment had dropped to $19 million. In early April 2023, it was worth $22.2 million, while in mid-September it rose to $14.529 million.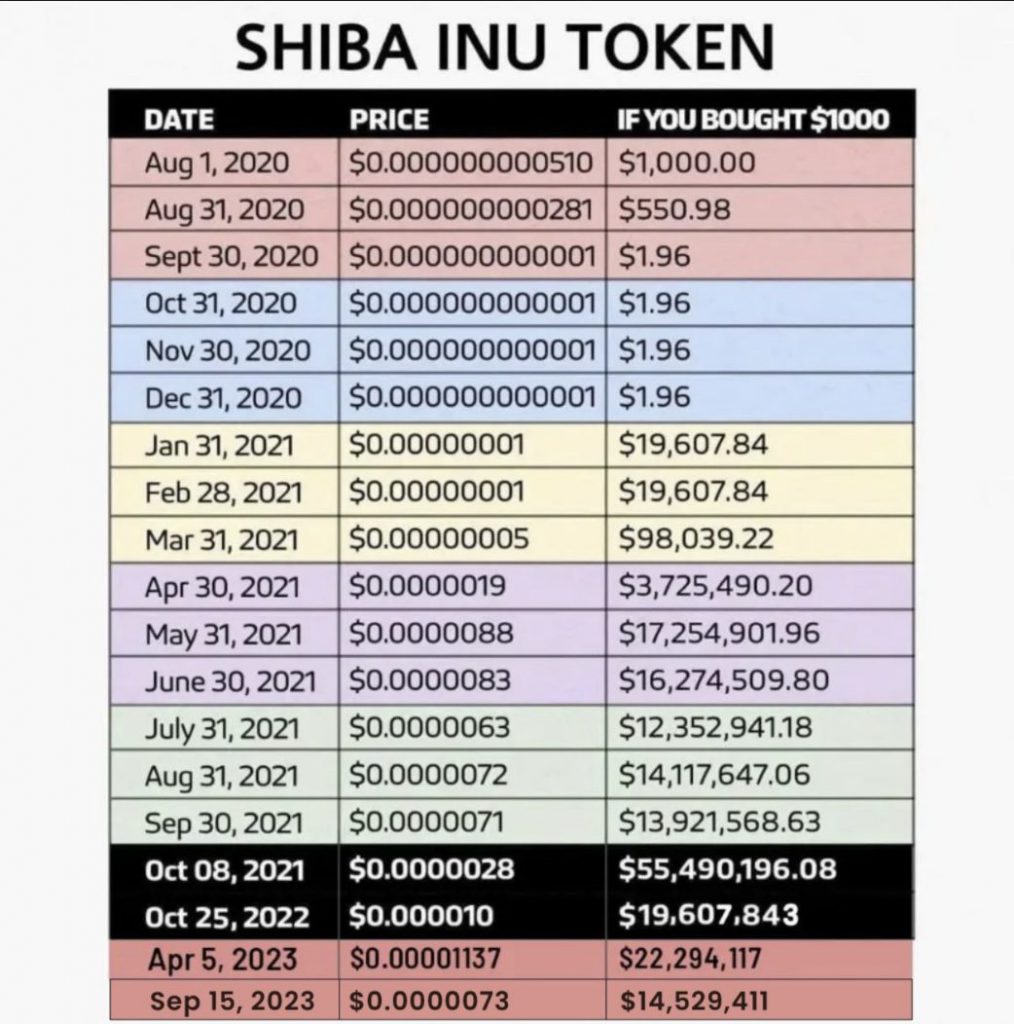 Also Read: 2 Shiba Inu Investors Earn 113,824% Profit and Become Millionaires
Thus, SHIB, which was once worth $1.96, has now blown up to over $14 million. At press time, SHIB was trading around the $0.0000073 threshold. Assuming that the price doesn't change drastically over the next couple of days, the SHIB investment would continue to be worth $14.5 million in early October 2023. Early Shiba Inu investors have witnessed SHIB's roller-coaster ride throughout the years. However, as chalked out in this article, they continue to be in a profitable state at the moment.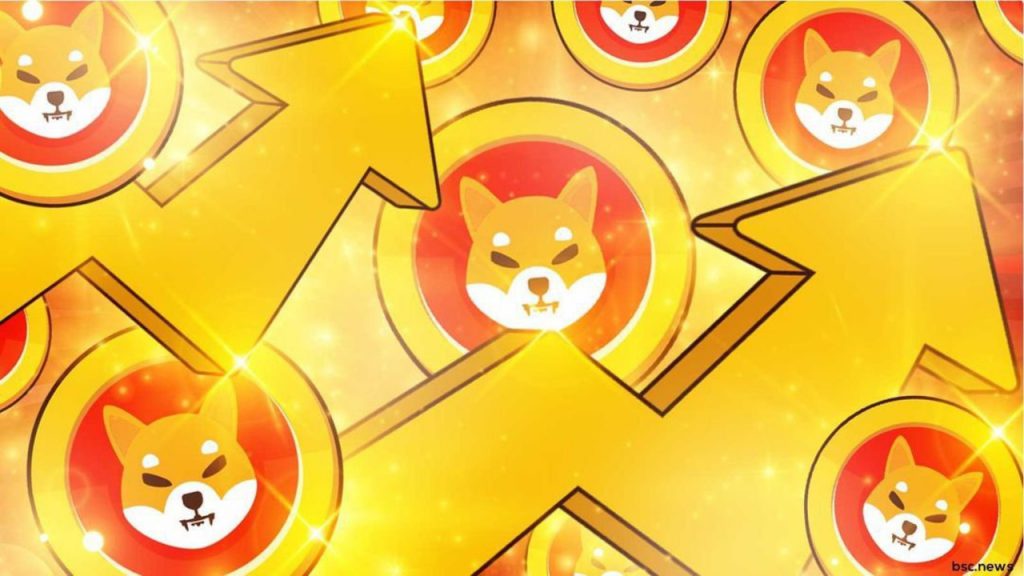 Also Read: You Need Only $7 to Become a Shiba Inu Millionaire: True or False?