Shiba Inu is currently trading at $0.000007 levels and is attracting bearish sentiments this month. This is the stark opposite of SHIB's rally in October 2021 where the token skyrocketed 1,000% in the charts. The dog-themed token is on a downward spiral this year delivering little to no profits to investors. However, can the tables turn for SHIB, and is the token on the verge of a breakout? In this article, we will highlight what could be Shiba Inu's prospects in October 2023.
Also Read: Shiba Inu: You Can Now Become a SHIB Millionaire For Only $7
Will Shiba Inu Experience A Breakout this Month & Rise 1,000% Again?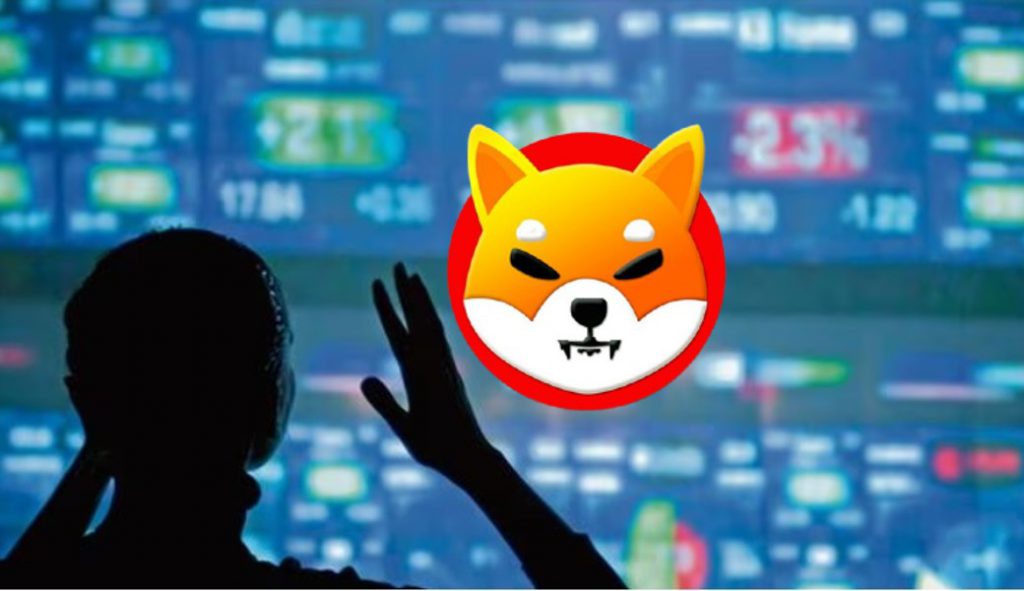 Shiba Inu's chart suggests its Relative Strength Index (RSI) is at 43.70, while the Money Flow Index (MFI) is at 37.28. In addition, the Chaikin Money Flow (CMF) is currently below the zero line at -0.00. A negative CMF indicates weakness that could lead to liquidity exits. Therefore, Shiba Inu might not spike 1,000% this month like it did in October 2021. SHIB might find it hard to even spike between 10% to 20% in the coming weeks.
Also Read: Shiba Inu Forecasted To Rise 3,600% & Reach New ATH: Here's When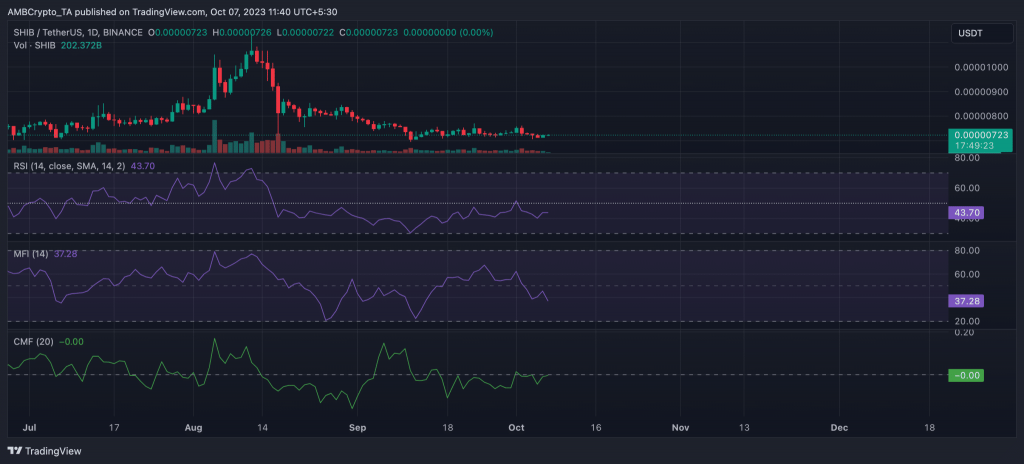 The token's price is stagnant at the $0.000007 level and has been trading sideways for close to a month. SHIB failed to attract buying pressure despite the launch of its most-anticipated network the Shibarium lay-2 solution.
Also Read: Shiba Inu: Dubai Man Makes $70 Million in SHIB, But Sells for $4,000
In conclusion, Shiba Inu has slim chances of spiking in price this month as none of its projects are helping to burn SHIB tokens. The projects on the SHIB ecosystem are not making the token sustainably scale up in the charts. Therefore, the hopes of earning 1,000% in returns like it did two years ago, might never be repeated.
At press time, SHIB was trading at $0.00000693 and is down nearly 4% in the 24-hours day trade. SHIB is also down close to 92% from its all-time high of $0.00008616, which it reached in October 2021.