Shiba Inu's burn rate saw a significant spike today after an unidentified whale 'burned' 520 million SHIB tokens in a single transaction. The whale sent the SHIB tokens to a dead wallet today to reduce its circulating supply.
A few hours later, another user 'burned' 16 million SHIB tokens, and yet another 'burned' 15 million tokens an hour ago.
Also Read: When Will Shiba Inu Reach 1 Cent? Shytoshi Answers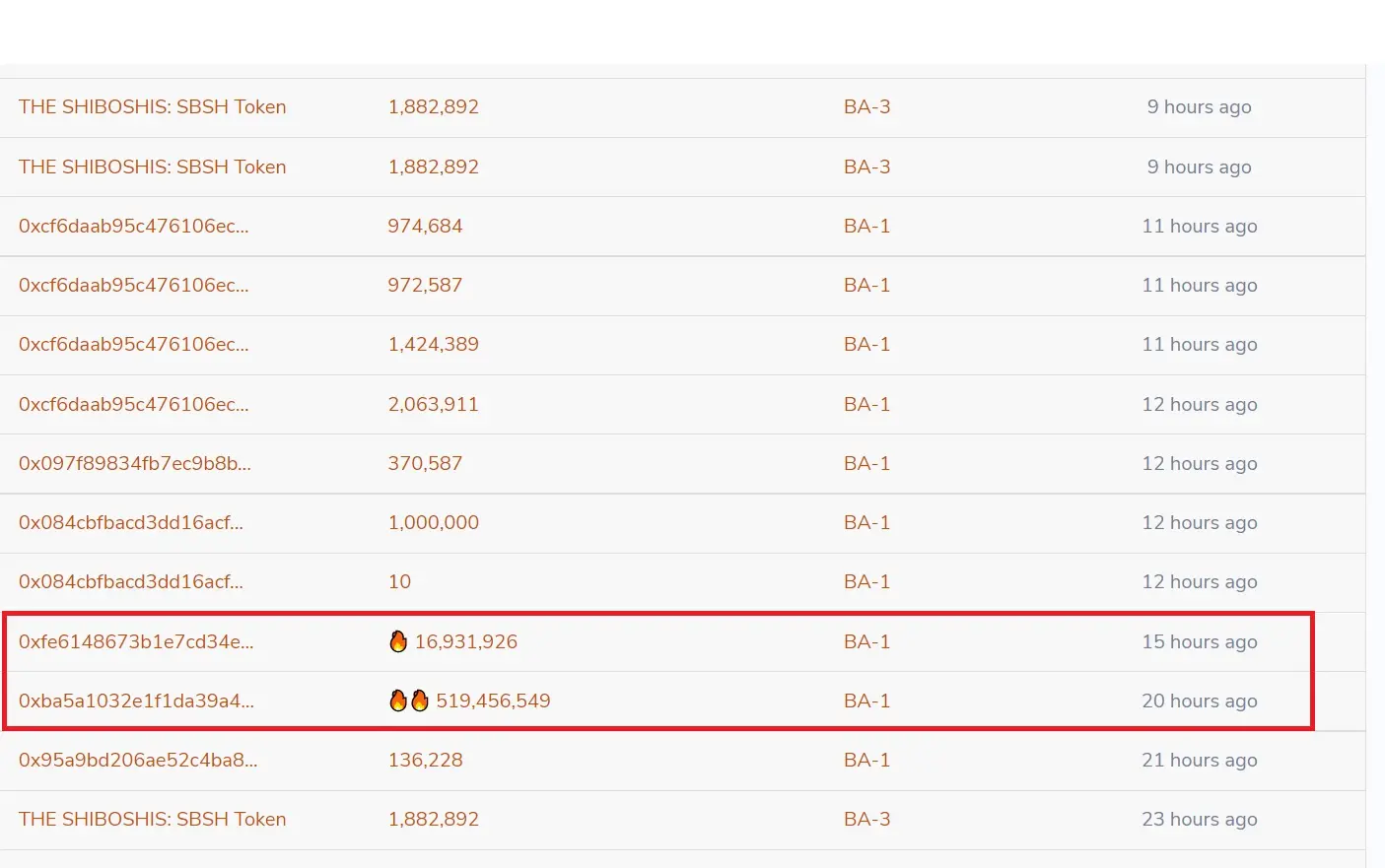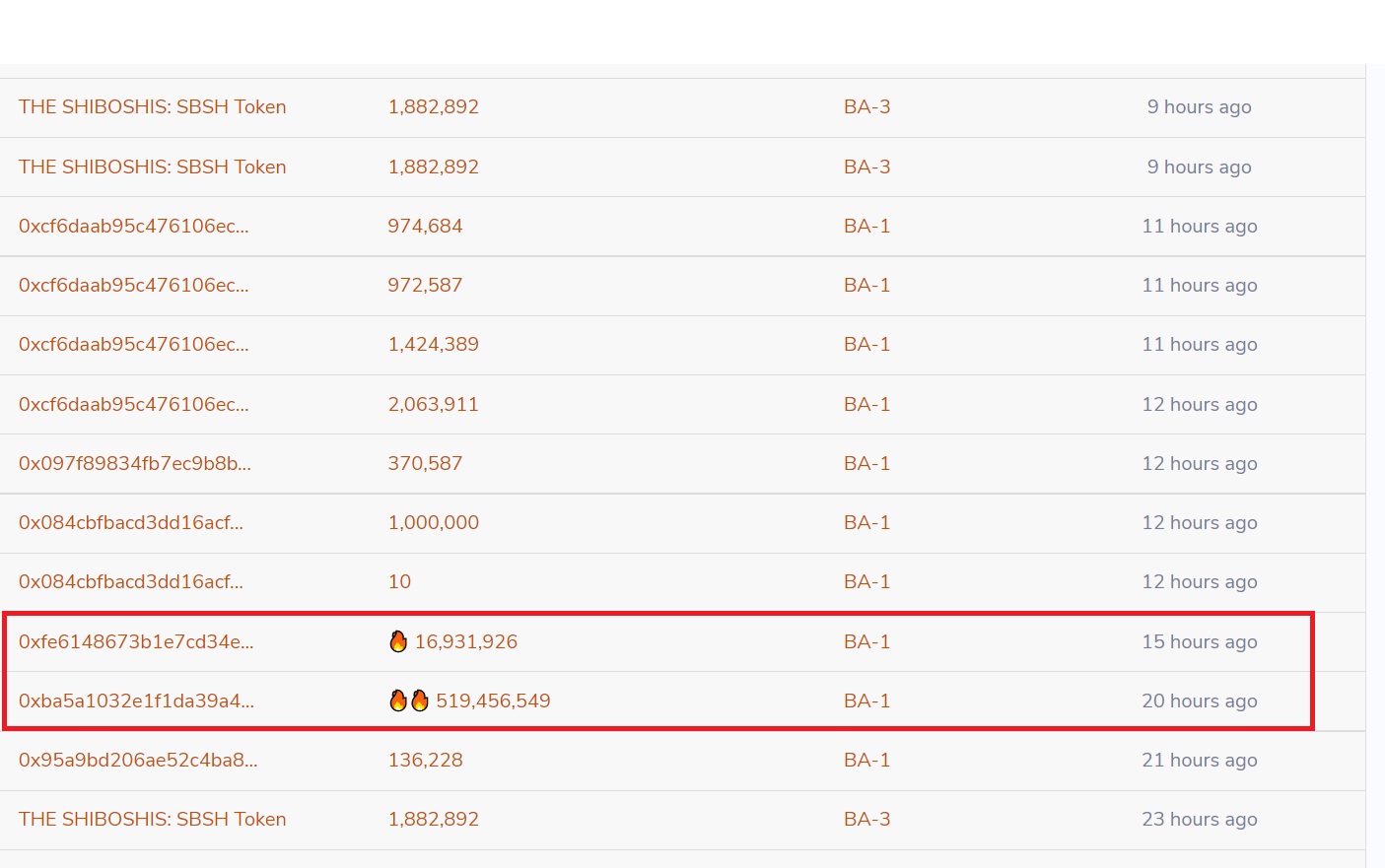 The development made 'SHIB burn' spike nearly 800% as users are 'burning' the token in millions today. In 24 hours, a total of 587 million Shiba Inu tokens have been sent to the dead wallet, reported ShibBurn.
The mysterious wallet that burned 520 million tokens first came to light on November 16, 2021. The unidentified wallet had burned nearly 150 million SHIB tokens on June 13, 2022, Etherscan data shows.
Also Read: SHIB Attracts Heavy Buying Pressure For 12-Days Straight in July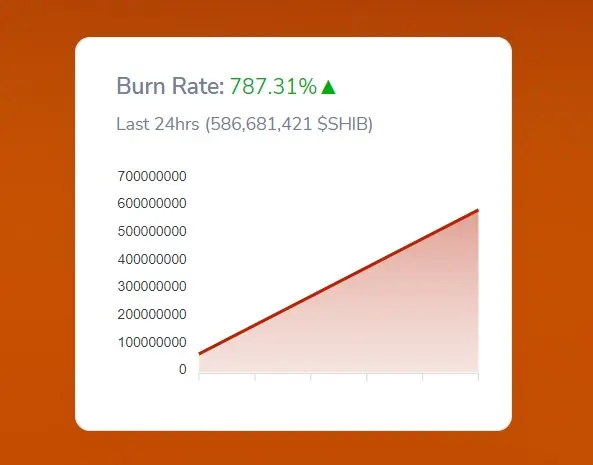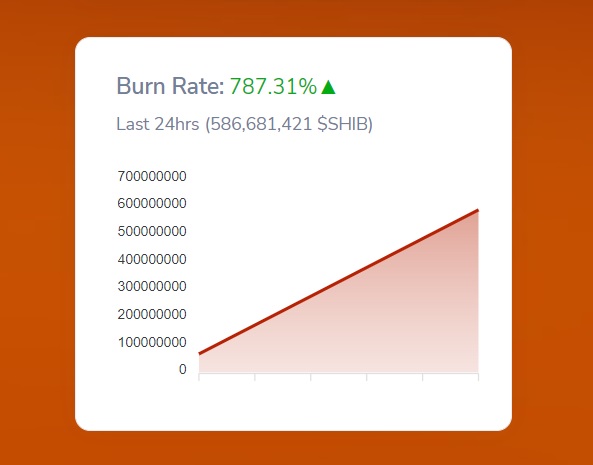 The whale had also burned a mind-blowing 453 million SHIB tokens on July 16, 2022.
In total, the mysterious user has burned 1.12 billion Shiba Inu tokens in three separate transactions in less than 40 days. Shiba Inu's total circulating supply is 549 trillion. The self-proclaimed 'burn mill' is trying to catch up with the numbers and remove the tokens out of circulation.

Also Read: SHIB: Shytoshi Responds to Developers Building on Shibarium
Shiba Inu Price, Burns & Shibarium
Shiba Inu needs to burn billions and trillions of tokens to make its price scale up sustainably. The effort is already ongoing but the progress is rather slow. At this pace, it might take decades to send trillions of SHIB tokens to the dead wallet. However, the upcoming layer-2 solution Shibarium might be a gamechanger that could lead SHIB towards the $0.01 path.
Reports state that Shibarium might boast of an in-built 'burn mechanism' that would convert transaction fees to burn SHIB tokens. Therefore, Shibarium could be a 24/7 and 365 days operational unit that constantly burns SHIB (apart from being a layer-2 solution). For Shiba Inu to reach the 1 Cent milestone, Shibarium is the only possible vehicle that might take it to its end goal.
Also Read: 2 Low Wage Workers Earn Millions with Shiba Inu
At press time, Shiba Inu was trading at $0.00001166 and is up 3.4% in the 24 hours day trade. The dog-themed token is also up 50.8% in the last 30 trading days.