Shiba Inu is on a 'burning' spree on Friday, as the burn rate jumped nearly 500% in the last 24 hours. On Friday alone, an individual whale burned nearly 116 million SHIB tokens in four different transactions, data from ShibBurn shows. Approximately 170 million Shiba Inu tokens were burned since Thursday and the numbers could spike in the coming hours.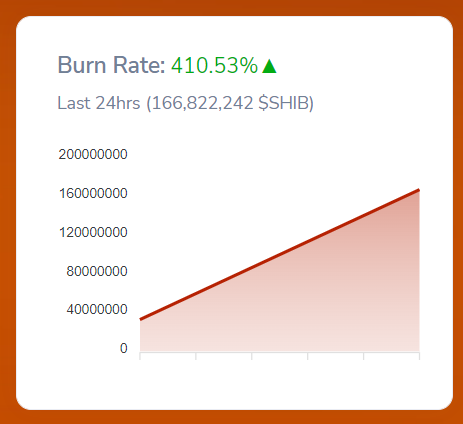 The burn rate comes at a time when ShibBurn revealed they will soon launch a Shiba Inu-themed mobile app. The app will be available for both iPhone and Android devices and will connect SHIB investors under one umbrella.
Also Read: How Long Will Shiba Inu Take to Reach $1? Let's Do the Math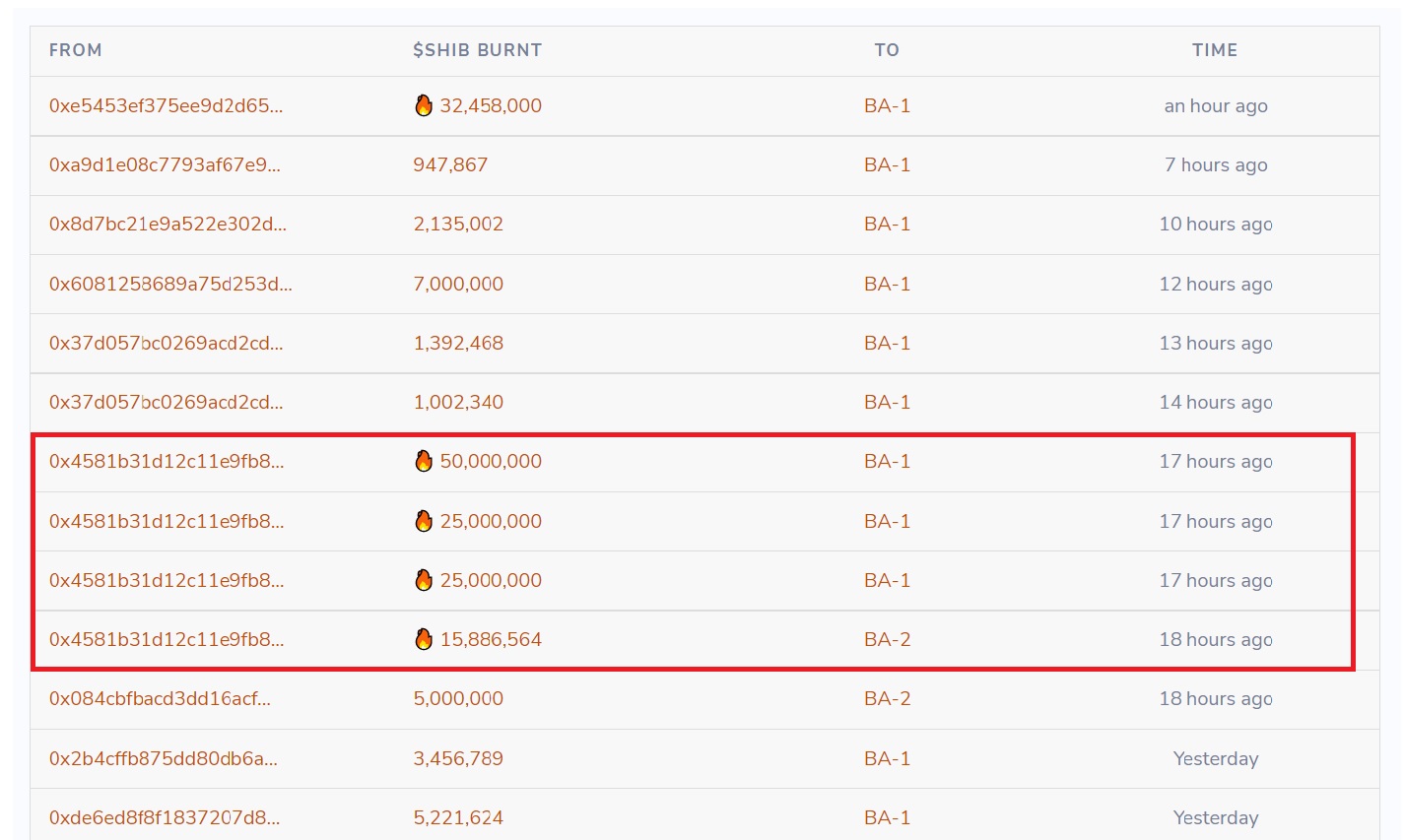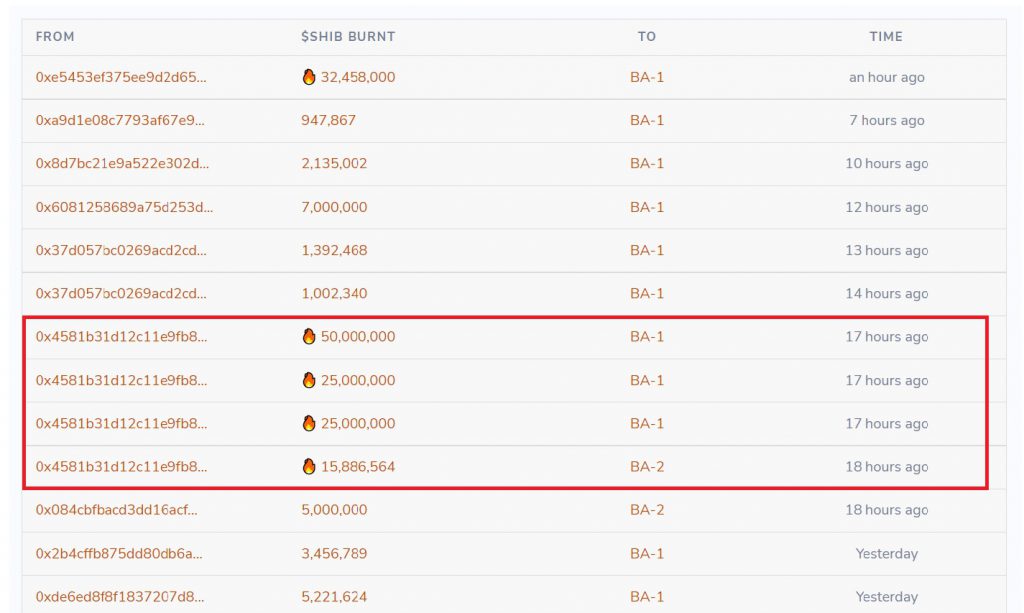 The developers exclusively revealed to Watcher Guru previously that the upcoming app will contain several features under its section. The SHIB app features would include:
Live price tickers
Price predictions
Blogs
Space for content creators and artists
News
Fitness and health updates
Merchandise
SHIB marketplace
The developers revealed previously that the app will also burn Shiba Inu tokens. "Our biggest goal is to burn SHIB for free without charging the community members. We will be experimenting with different ways, one of the solutions we have found is using affiliate links like Amazon."
The team confirmed that they have submitted the app to the iPhone App Store and Android's Google PlayStore. Once the mobile giants review and then approve the app, it will be available for download worldwide. The app is not associated with the official Shiba Inu team and is solely a community-based product.
However, only when the app is launched can we know its in-built 'burn' features. Currently, the ShibBurn website on average burns approximately 150 million SHIB tokens each day. The numbers could see a spike after the app is released.
Also Read: Shiba Inu Team Makes Statement About Shibarium Launch Date
Shiba Inu Receives 91% Buying Pressure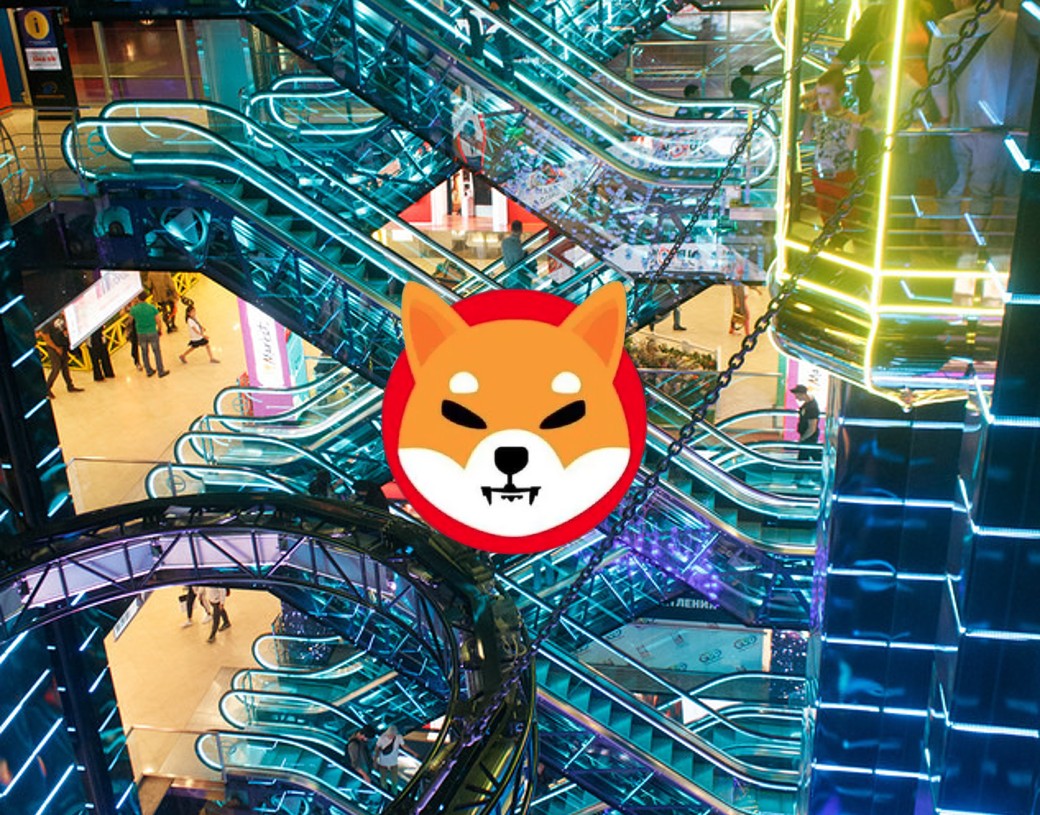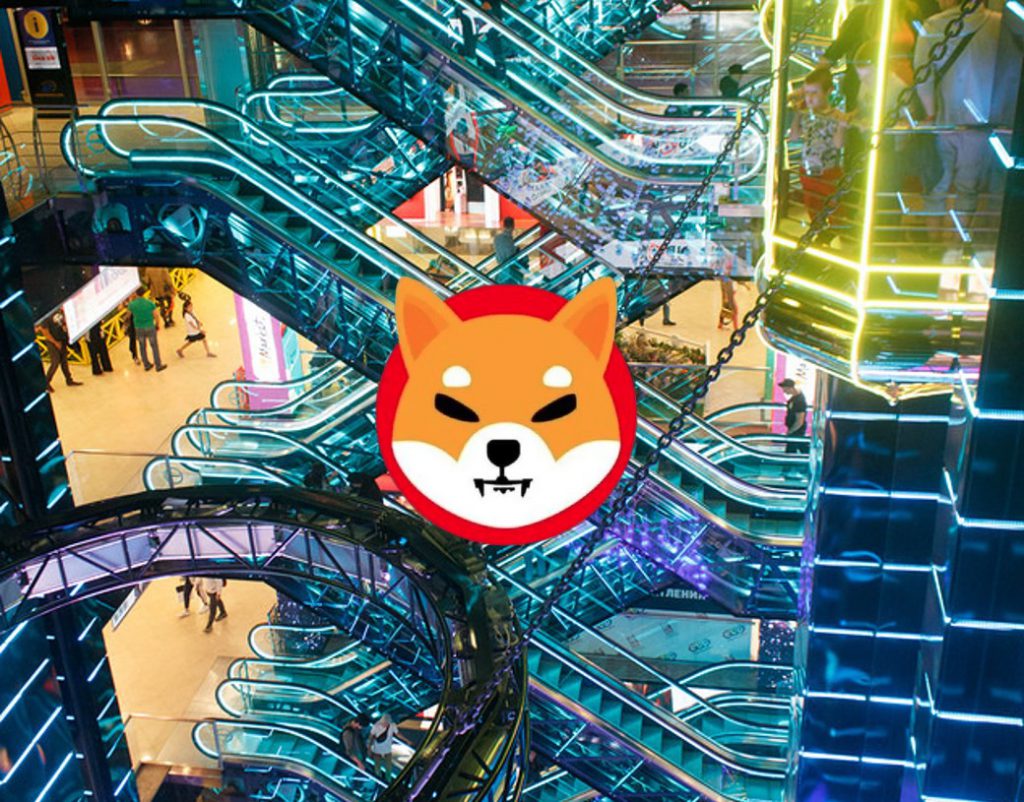 Shiba Inu is attracting a good amount of 'buying pressure' on Coinbase as data shows that 91% of investors have kept it on 'buy' with only 9% of them keeping it on 'sell'. SHIB is attracting buying pressure despite its price slumping in the indices this month. In addition, its typical 'hold period' has reached 186 days, up from 150 days.
The token has barely rallied this year and is trading on the back foot for nine months straight. However, SHIB has an army of investors who accumulate the token at every dip. They believe that the dog-themed token can deliver handsome returns when the bull market begins.
Also Read: How Many 'Zeroes' Shiba Inu Deleted From September 2021 to 2022?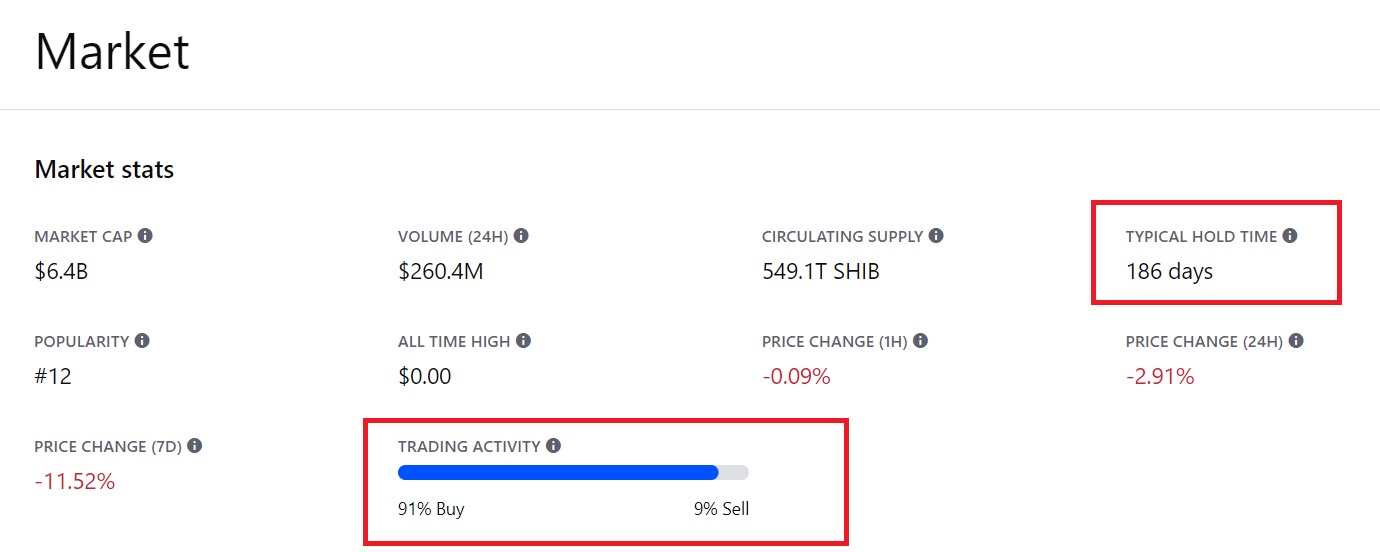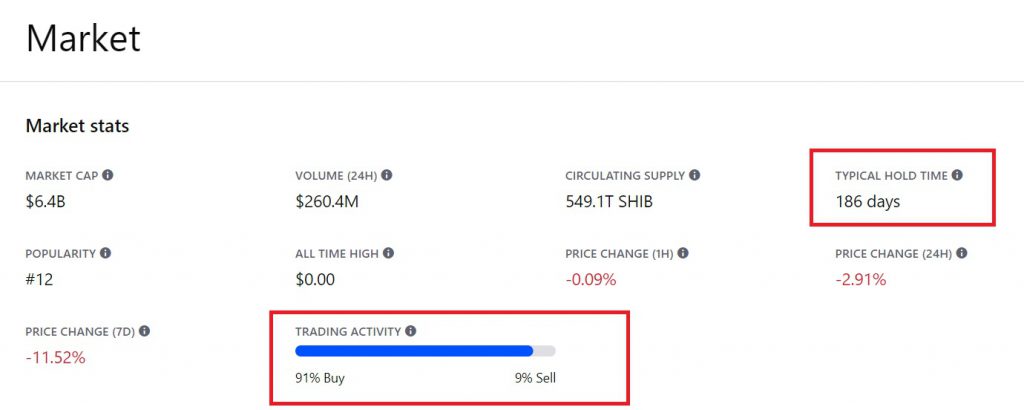 Many others are blindly accumulating SHIB in the hopes that it could reach $0.01 someday in the future. If SHIB indeed reaches 1 Cent years later, several investors could turn into millionaires. Therefore, SHIB has a never-ending stream of investors who get hold of it every time it dips.
At press time, Shiba Inu was trading at $0.00001171 and is down 2.8% in the 24 hours day trade. The token is also down 86.4% from its all-time high of $0.00008616, which it reached in October last year. SHIB had spiked 1,000% in 30 days in October 2021 but it is on a downward spiral ever since.