Shiba Inu has gained considerable recognition and popularity within the cryptocurrency industry. The team behind SHIB has shown dedication to its development through various initiatives, including the implementation of the Shiba Inu Burn program.
The burn rate associated with Shiba Inu has been subject to fluctuations, with some days witnessing significant increases while others experiencing declines. However, the recent burn rate has not been particularly noteworthy.
Also read: Binance Spot Trading Volume Plummets by 70% in Q2 2023
Now, according to the latest data from Shibburn, the burn rate has soared by 250% in the last 24 hours.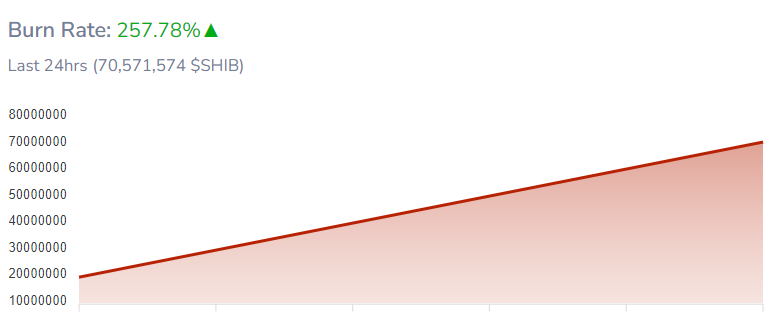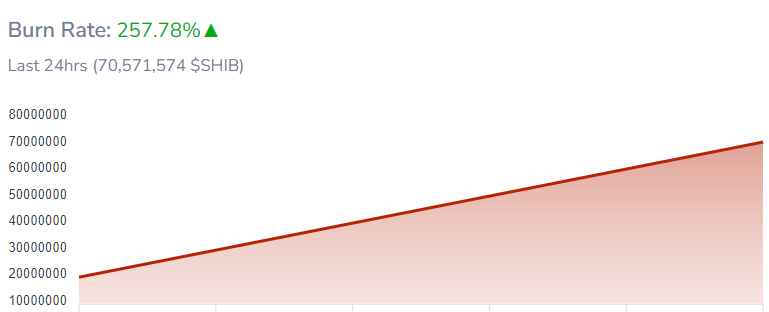 Over 70 million Shiba Inu burned in the last 24 hours
Shibburn data shows that 70 million SHIB have been sent to dead wallets in the last 24 hours. Several transactions contributed to the surge in burn rate, with several single- and double-digit transactions in the millions. One notable transaction happened ten hours ago, burning over 59 million SHIB.
However, in comparison to the last few days, the current burn rate is considerably higher. The surge in burn rate comes at a time when Shiba Inu is performing comparatively better than in the past few days.
Also read: Pepe Coin Emerges as a Top 3 Gainer, Surges By 18%
According to CoinMarketCap data, SHIB is trading at $0.000007774, with a 1% spike in value over the last 24 hours.