Shiba Inu is on a downward spiral this month but that isn't stopping investors from accumulating the token. Trading activity for SHIB has reached yearly highs on Coinbase as 89% of investors have placed it on 'buy' while only 11% have kept it on 'sell'. SHIB attracted buying pressure above 80% only twice this year and experienced a breakthrough today reaching 89% during the dip. The last time SHIB's trading volume increased to 90% was in September last year, just days before it spiked 1,000% in October.
Also, the typical 'hold time' for Shiba Inu has increased with investors holding on to the token for 5 months. The typical hold time for SHIB at present is 150 days, a jump from its previous hold time of 4 months.
Also Read: Will Shiba Inu Reach '1 Cent' in 10 Years From Now?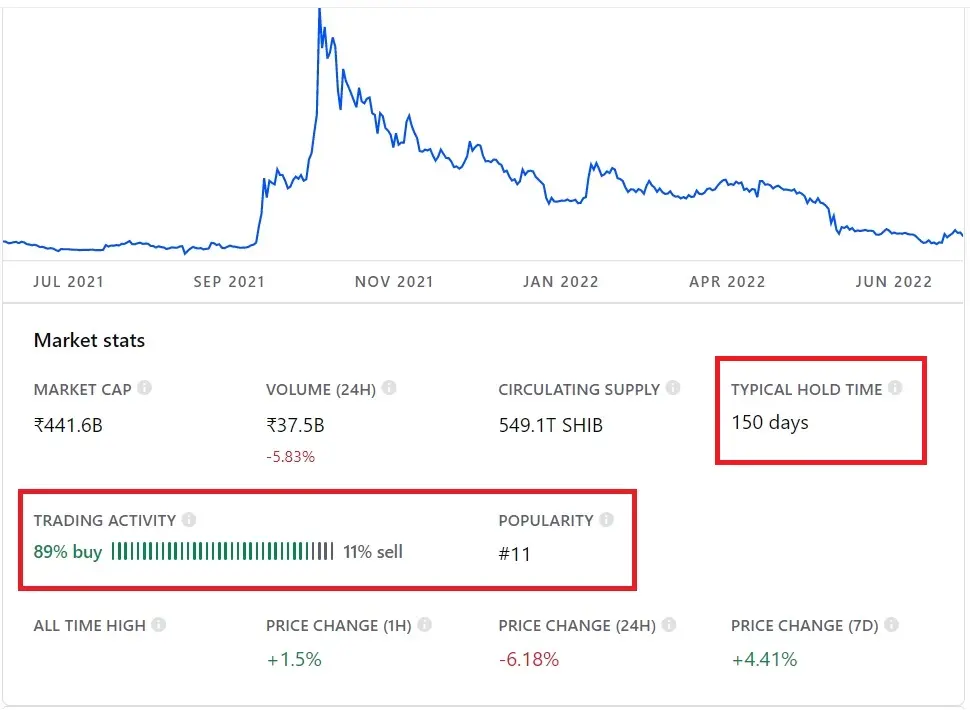 Buying The Dips on Shiba Inu
SHIB is down nearly 10% today and added a 'zero' again in the indices and is trading with five 'zeroes'. The overall crypto market is again heading south as Bitcoin is down nearly 5% today.
Despite its price moving downwards, top Ethereum whales have been splurging on Shiba Inu. News about a SHIB whale buying the dog-themed token is out almost every two days. The top ETH whales are making good use of the dips and accumulating SHIB to their respective portfolios.
Also Read: Shiba Inu Could Reach $5 By 2050, Predicts Analytics Firm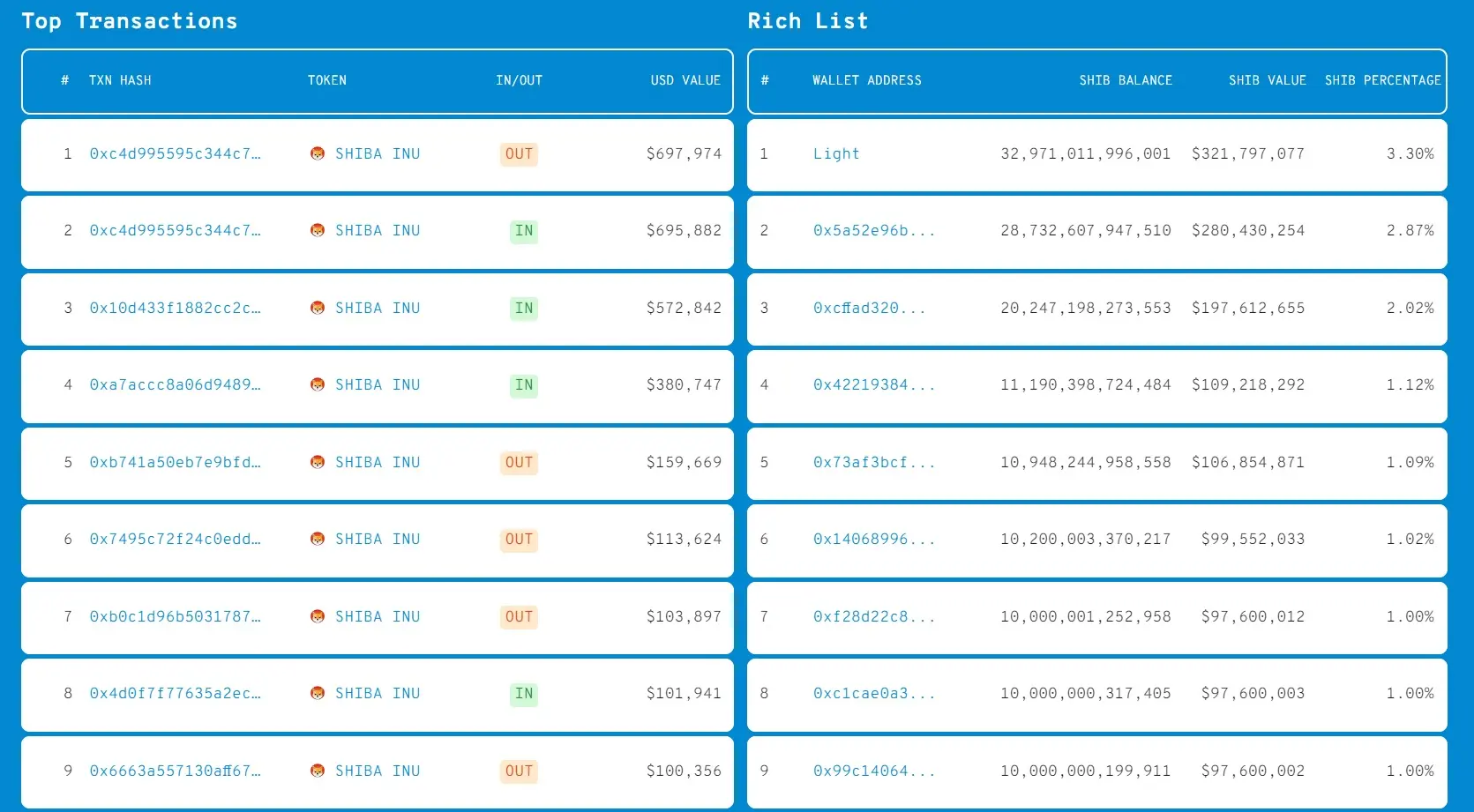 Many investors see SHIB's price as a low-hanging fruit that's up for grabs. They believe that SHIB could repeat Dogecoin's performance in long run and breach the 1 Cent mark.
However, it is advised to not blindly buy the dip as the market is expected to face further corrections.
The global economy is in murky waters with inflation dramatically rising and wages not catching up. Experts claim that a recession is looming and both the stock and the crypto markets could soon come crashing down.
Also Read: Shiba Inu: Shytoshi Kusama Hints About Shibarium Release
At press time, Shiba Inu was trading at $0.00000992 and is down 9.2% in the 24-hours day trade. The token is down 88.7% from its all-time high of $0.00008616, which it reached in October last year.