It looks like investors are not giving up on Shiba Inu and are purchasing the dog-themed token relentlessly during the dip. SHIB's buying pressure on Coinbase has shot above the 90% mark for the 7th consecutive day today. Most investors keep Shiba Inu on 'buy,' with only a handful keeping it on 'sell.' 94% of investors have kept SHIB in their 'buy' orders, while only 6% have kept it on 'sell.' SHIB's buying pressure has been moving between the 90% to 95% range steadily in the last seven trading days.
SHIB's average and typical holding time have also increased to 164 days compared to 150 days previously.
Also Read: Shiba Inu Meets Golden Hour: Attracts 94% Buying Pressure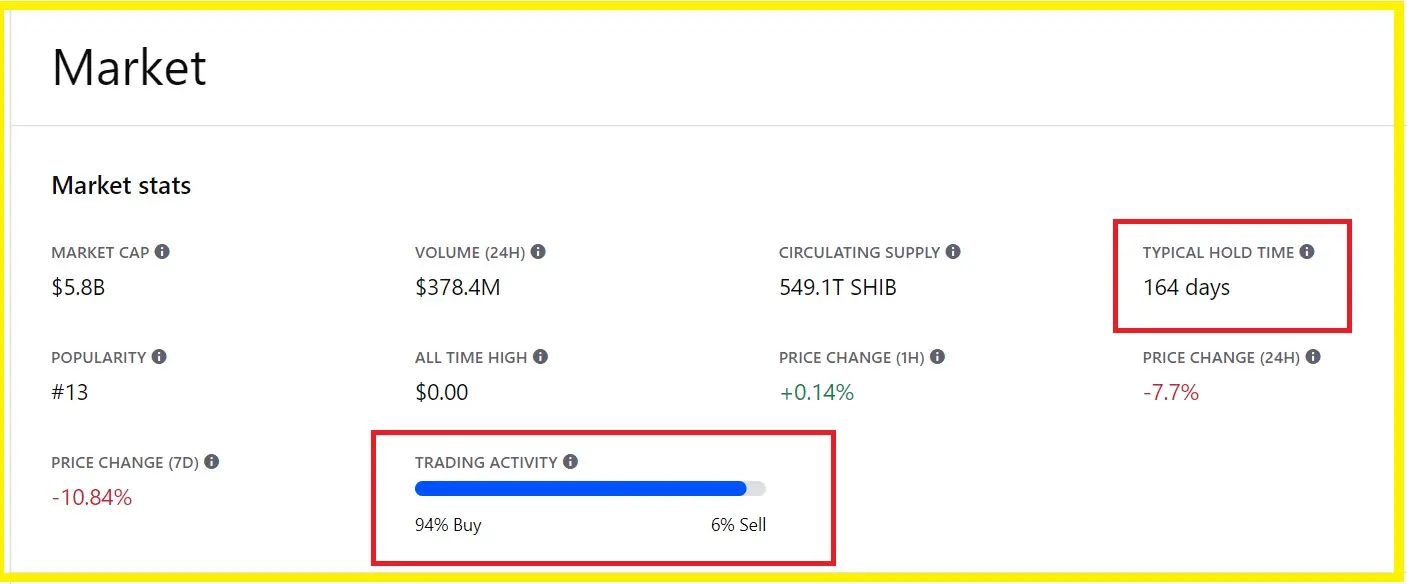 In addition, Shiba Inu 'burns' is also experiencing a steady increase, and billions of tokens are being removed from circulation. Last week, its burn rate jumped nearly 800%, and one particular whale 'burned' 520 million tokens singlehandedly.
The mysterious whale has 'burned' 1.2 billion SHIB tokens in the last three weeks. The identity of the whale and the reason it has 'burned' billions of SHIB tokens remains a mystery. Today, the 'burn' process has increased nearly 70%, with 178 million tokens sent to the dead wallet.
Also Read: How 2 Low-wage Workers Turned Millionaires With Shiba Inu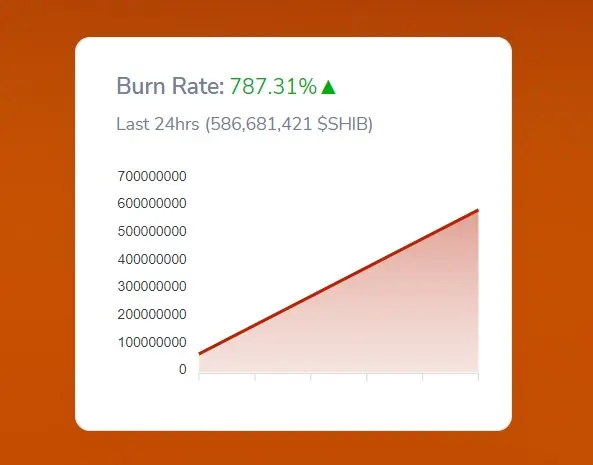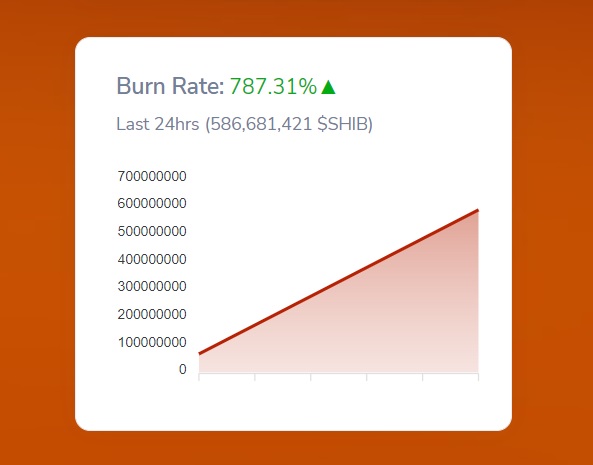 Shiba Inu: The Path Forward
One of the reasons for SHIB to attract heavy buying pressure is its upcoming developments. The team is currently working on several products that could sustainably scale the token's price. The developments include:
Shibarium
SHIB: The Metaverse
Shiba Inu Games
ShibaSwap 2.0
ShibaNet
SHI Stablecoin
Treat Token
Investors believe that the above developments are a changing factor that could put SHIB on a pedestal. Reports also state that the upcoming launches will have an in-built 'burn' feature that would reduce its circulating supply. Therefore, investors are taking an early entry position with the hopes of its price scaling up with every release.
Also Read: Shiba Inu Burn Rate Jumps 800% After Whale Burns 520 Million Tokens
At press time, Shiba Inu was trading at $0.00001050 and was down 6.8% in the 24 hours day trade. The dog-themed crypto is also down 12.3% in the last seven trading days.