Shiba Inu is currently trading at the $0.00000706 level and is mostly trading backward this month in October. SHIB barely spiked in 2023 delivering little to no returns to current investors in the last 10 months. The dog-themed token is unable to delete its fifth 'zero' despite the launch of the Shibarium network in August. Shibarium failed to scale up SHIB's price in the charts as the hype of its release quickly fizzled out.
Also Read: Shiba Inu: A $,1000 Investment Turns to $6.66 Million in October 2023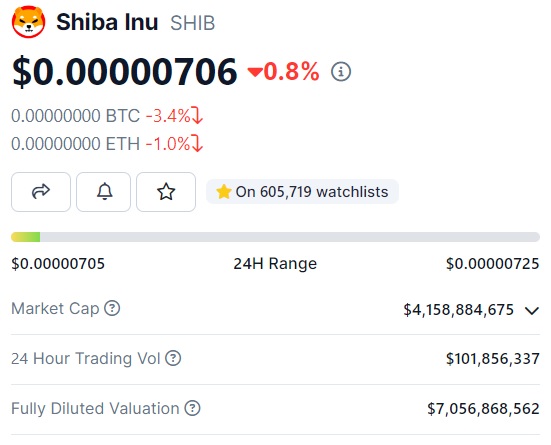 Will Shiba Inu turn the tide in the next two weeks and deliver decent profits to investors by the end of October? In this article, we will highlight how much profit could SHIB generate by the end of October 2023.
Shiba Inu Might Deliver 10% Returns By October 2023?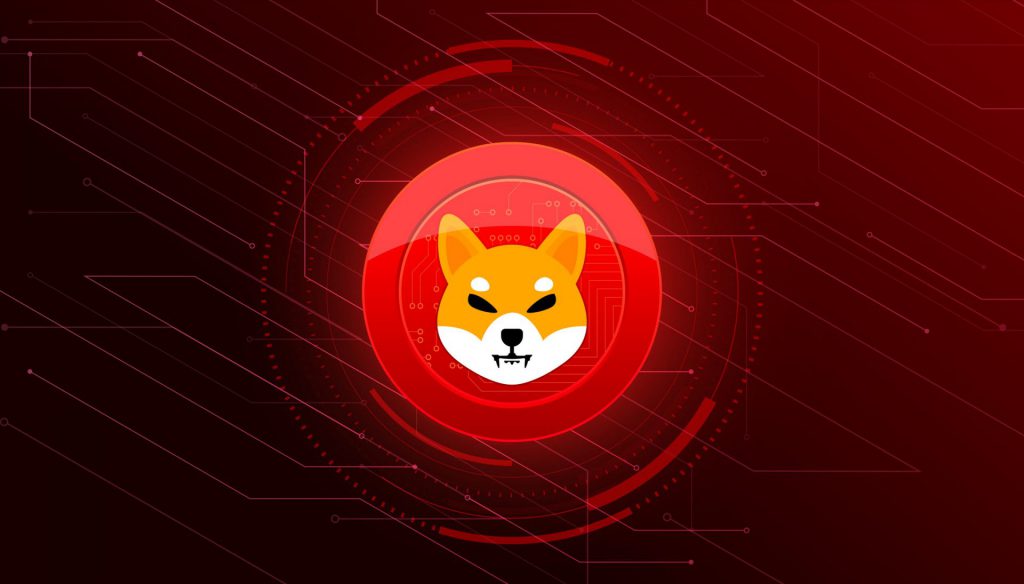 Leading on-chain metrics and price prediction firm Changelly predicts that SHIB could deliver nearly double-digit profits in the next two weeks. According to the price prediction, Shiba Inu might rise briefly close to 10% by the end of October 2023. The forecast estimates that SHIB might rise from $0.00000706 and end the month at $0.000007731.
Also Read: Shiba Inu: AI Predicts SHIB Price for the Beginning of January 2024
That's an uptick and return on investment (ROI) of approximately 9.3% by the end of October 2023. Therefore, an investment of $1,000 made today might turn into $1,090 if the prediction from Changelly turns out accurate.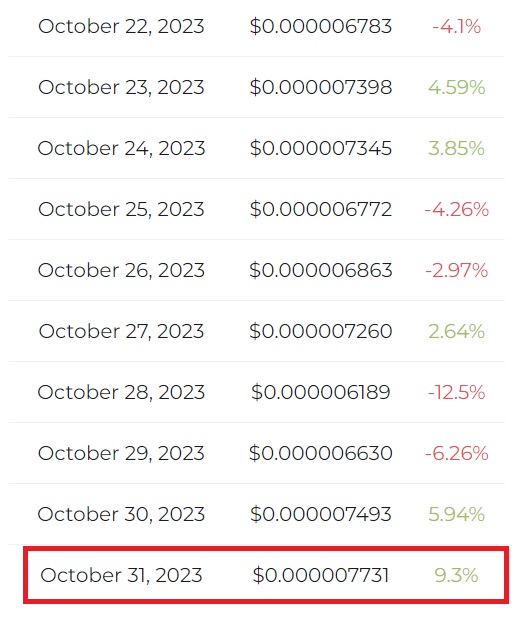 Also Read: Shiba Inu: Dubai Man Makes $70 Million in SHIB, But Sells for $4,000
Nonetheless, there is no guarantee that SHIB could rise by 10% in the next two weeks. The cryptocurrency markets are highly volatile and cut both ways delivering severe losses to investors. The conflict in Israel and Palestine should also be taken into consideration before investing as the markets now remain in muddy waters. It is advised to do thorough research before taking an entry position in SHIB currently.
At press time, Shiba Inu was trading at $0.00000706 and is down 0.7% in the 24-hours day trade. SHIB is also down close to 92% from its all-time high of $0.00008616, which it reached in October 2021.