Shiba Inu is bleeding porously in the indices this week as its trading with five 'zeroes' at $0.00000860. A quick recovery seems to be nowhere in sight and could drop further due to fear and negative sentiments taking over the markets. The fall is dangerous as the constant red lines could eliminate SHIB's hype leading to the tokens' fame fizzling out. However, Shiba Inu has managed to recover every time it fell to five 'zeroes' but this time around, things seem to be difficult to replicate.
Also Read: Shiba Inu: You Can Now Become a SHIB Billionaire With Only $10,000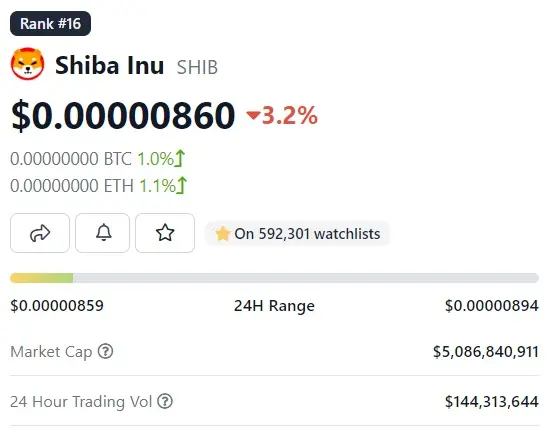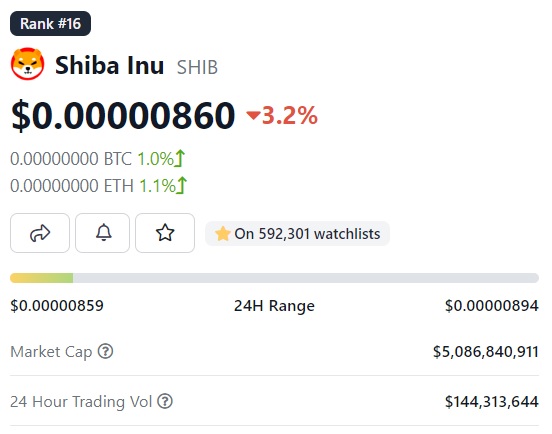 SHIB last skyrocketed 1,000% in the indices in October 2021, when it reached its all-time high of $0.00008616. The token climbed 1,000% in 30 days back then deleting its fifth 'zero' in grand style. The dog-themed token has not been able to repeat the phenomenon for the last 18 months. So when could Shiba Inu rise 1,100% again? In this article, we will highlight a price prediction on when SHIB might spike 1,100% in the indices.
Shiba Inu: When Could SHIB Spike 1,100% Next?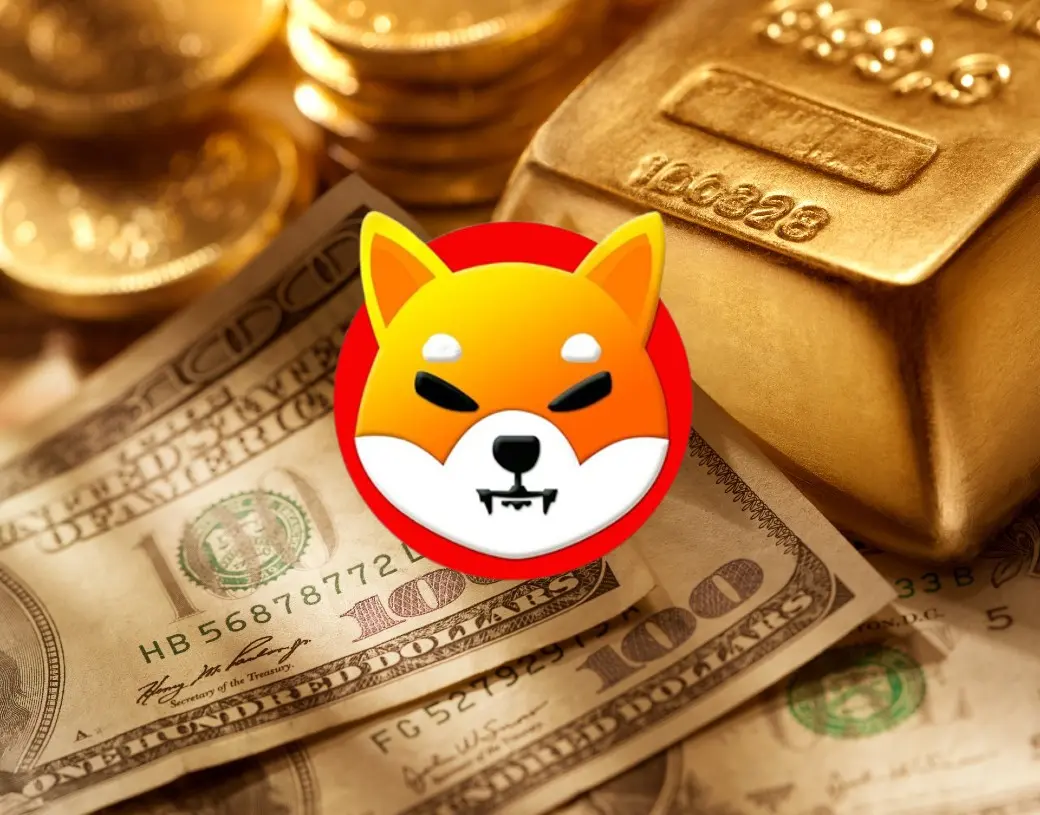 On-chain metrics and price prediction firm Changelly provided a new forecast for Shiba Inu after the recent price drop. According to the estimation, SHIB could begin to rally after 2025 and might trade with three 'zeroes' in 2029. Changelly predicted that Shiba Inu could trade at a minimum price of $0.0001146885 in 2029 with a maximum high of $0.0001362764.
Also Read: Shiba Inu Could Reach $10 by 2024? Here's a Reality & Fantasy Check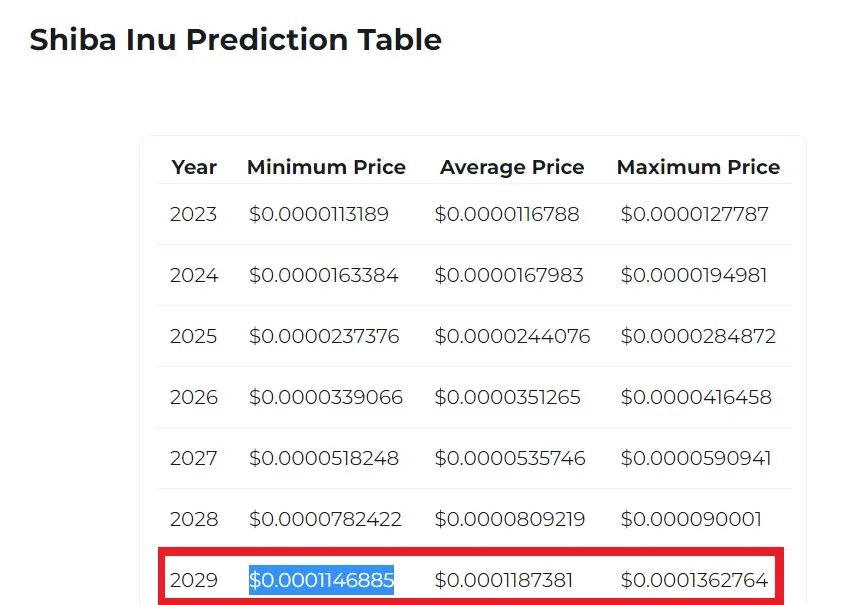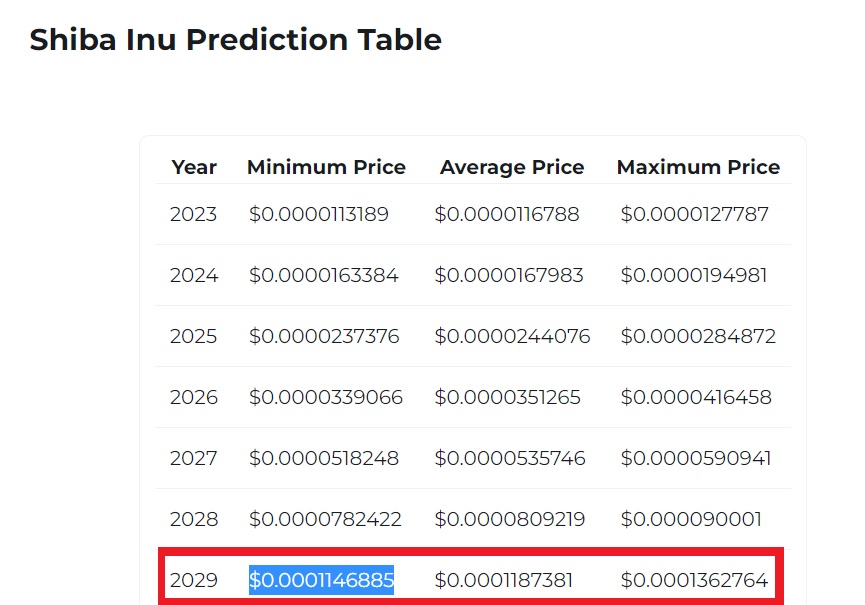 SHIB is currently trading at $0.00000860 in the indices. Therefore, to reach $0.0001146885 in 2029, the token could spike 1,100% in the next six years to reach the target. According to the forecast, SHIB's price could remain stagnant for the next three years, but pick up steam after 2028-29.
Also Read: Shiba Inu: Man Misses Making $1 Billion With $2,000 Investment in SHIB
At press time, SHIB was trading at $0.00000860 and is down 3.2% in the 24-hour day trade. SHIB is also down 90.02% from its all-time high of $0.00008616, which it reached in October 2021.