The 1-cent dream plays a crucial role in the psychology of investors who aim to make life-changing gains with their investments. Shiba Inu holders dream of earning $1 million if the token reaches the $0.01 milestone someday in the future. However, SHIB reaching $0.01 is a long shot as its circulating supply of 549 trillion tokens stunts its growth.
In this article, we will highlight how $1 million could be earned even before SHIB reaches the 1-cent mark. Here's a step on how one could make $1 million when Shiba Inu touches $0.001 someday.
Also Read: Shiba Inu Could Reach $10 by 2024? Here's a Reality & Fantasy Check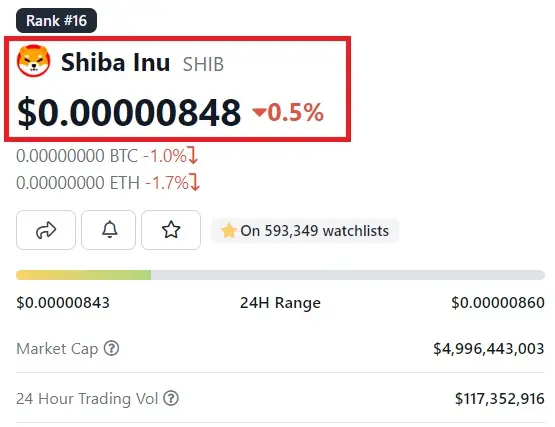 Shiba Inu: How To Make $1 Million When SHIB Hits $0.001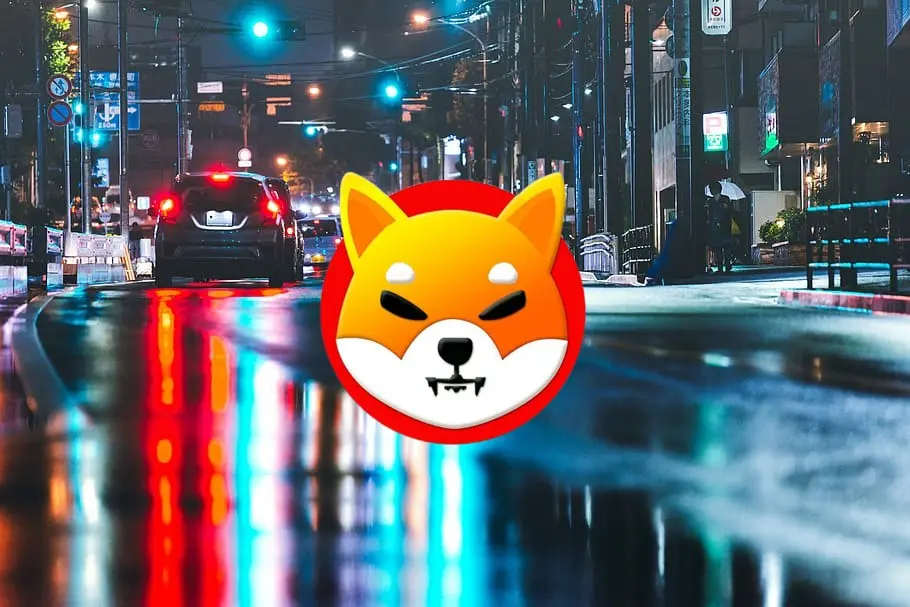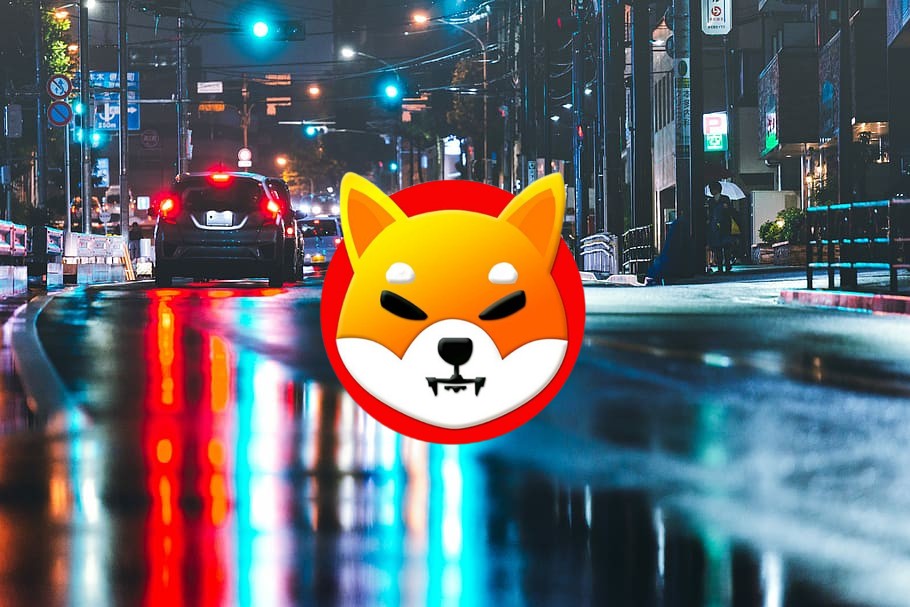 Shiba Inu is currently trading at $0.00000848 and is down 0.5% in the 24-hours day trade. Therefore, for an investment of $9,000 at this price today, investors get to accumulate 1,061,320,754 (1 billion) SHIB tokens. If users hold on to their 1 billion tokens for the long term and brace all the storms through thick and thin, chances are that the investment might bear fruits.
Also Read: You Can Now Become a SHIB Billionaire With Only $10,000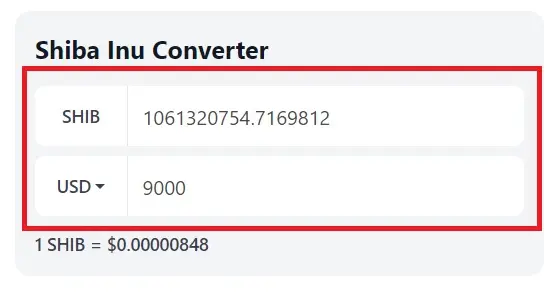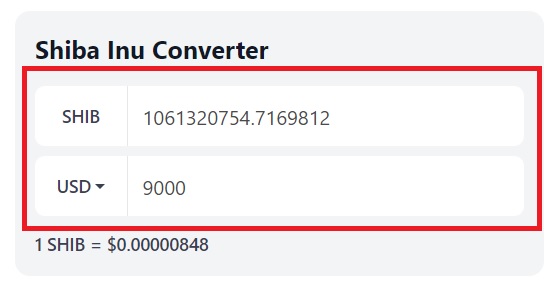 The dog-themed token had spiked 45,000,000% (45 million percent) from its launch in August 2020 to mid-2021. Coming to the present day's price, SHIB needs to rise approximately 12,000% from its current price to reach the $0.001 target.
If Shiba Inu spikes 12,000% someday and reaches $0.001, the 1 billion SHIB tokens could be worth $1 million. That's a million earned even before SHIB reaches the $0.01 mark.
Also Read: Shiba Inu: SHIB to Reach $1? See What Google's Bard AI Says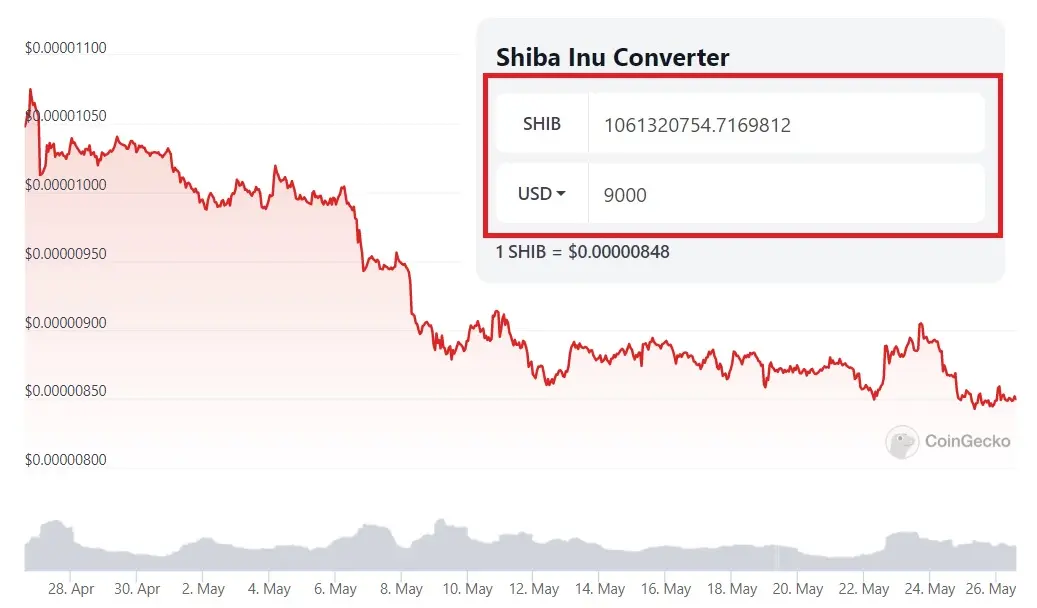 In conclusion, a $9,000 investment done today at $0.00000848 could fetch you 1 billion SHIB tokens. If SHIB spikes 12,000% in the future reaching $0.001, the $9,000 investment (1 billion tokens) could balloon to $1 million.
Also Read: Man Misses Making $1 Billion With $2,000 Investment in SHIB
However, there is no guarantee that SHIB will reach $0.001 sometime in the future. The markets are volatile and could go in the opposite direction at any point. It is advised to do your own research before investing in cryptocurrencies.