A leading finance outlet predicted that Shiba Inu could hit $1 in 365 days and deliver life-changing gains to investors. The story titled '3 Cryptos to Hit $1 in 2023' was published this week predicting enormous gains for SHIB. Another top finance outlet forecasted that both SHIB and Cardano (ADA) might touch $1 by the end of the year. While the numbers are good to imagine, the truth is far from reality.
Also Read: Shiba Inu Could Reach $10 by 2024? Here's a Reality & Fantasy Check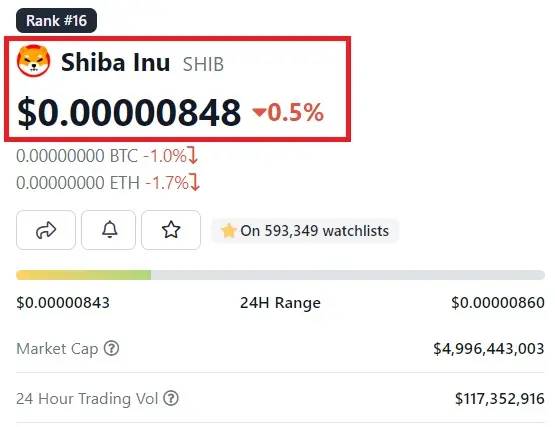 Shiba Inu is currently trading at $0.00000848 with an extra 'zero' it added to the indices in early May. Its price is mostly moving backward than forward in Q2 of 2023 causing losses to investors. In addition, investors are skeptical of buying the dips as fears of another crash loom.
Will Shiba Inu Reach $1 In The Next 365 Days?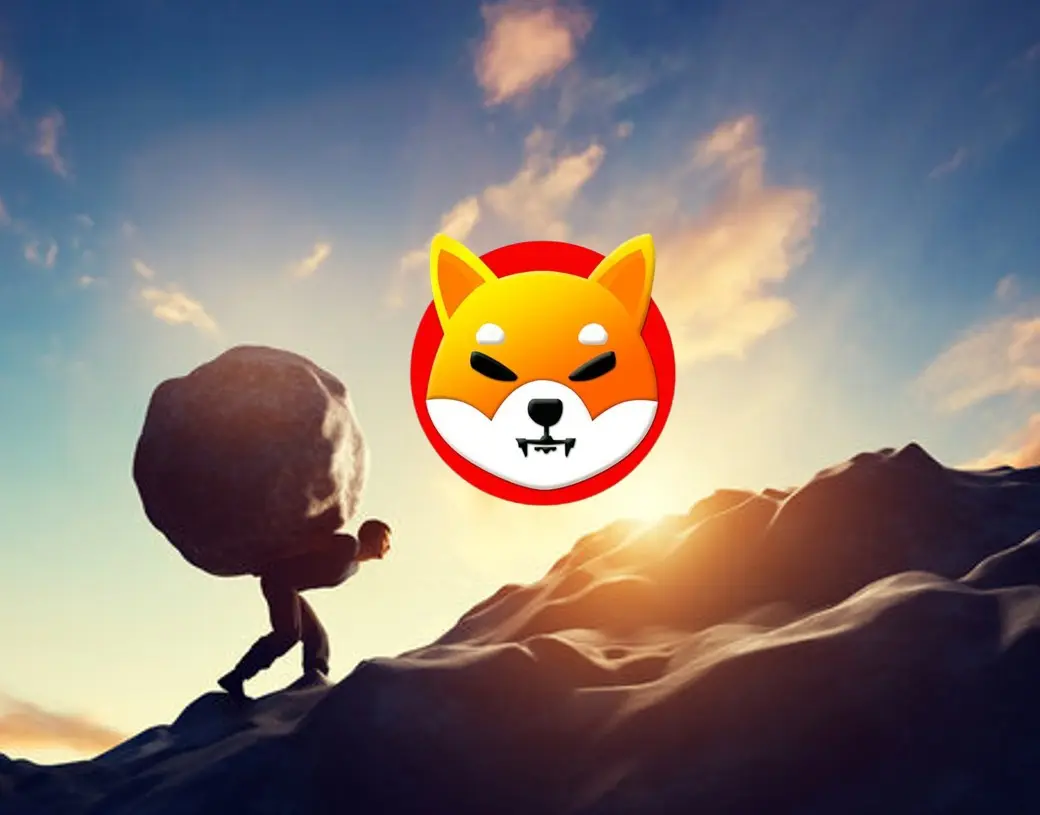 The possibility of Shiba Inu hitting $1 next year is close to impossible at this time. For SHIB to reach $1, 99% of its supply needs to be burned with approximately 600 billion tokens in circulation. A comet hitting the Earth has more chances than these figures turning into a reality.
Also Read: You Can Now Become a SHIB Billionaire With Only $10,000
Currently, no burn mechanism in place can send trillion of Shiba Inu tokens to the dead wallet. The only realistic possibility is that SHIB could delete its 'fifth zero' in the next rally and trade with four 'zeroes'.
If the markets recover and enter bull territory, a rally could make SHIB delete only a zero or two. This could happen only if Shibarium burns trillions of tokens every year and make SHIB scarcely available. Read here to know a realistic prediction on when SHIB could reach the $0.01 milestone.
Also Read: Shiba Inu: SHIB to Reach $0.01? See What Google's Bard AI Says
At press time, Shiba Inu was trading at $0.00000848 and is down 0.5% in the 24-hours day trade. SHIB is also down 90.16% from its all-time high of $0.00008616, which it reached in October 2021.