Solana (SOL)-based NFT (non-fungible token) marketplace, Magic Eden, has launched a new royalty protection tool for new collections. The tool is called "Open Creator Protocol" (OCP) and is open-source and free. The Open Creator Protocol is built on top of Solana's SLP token standard. As of December 2, this will enable royalty enforcement for new collections that choose to adopt the standard.
OCP users can block markets from selling their works if they don't enforce royalties. Magic Eden will continue to offer optional royalties for collections that do not implement OCP. However, users cannot "retroactively apply OCP to existing collections." Thus, this means that creators will have to burn and re-mint their older collections to implement OCP.
Additionally, the tool has a dynamic royalties feature. This will reduce the value of royalties for buyers who pay a higher price.
Magic Eden co-founder and CEO, Jack Lu stated,
"We have been in active conversations with multiple ecosystem partners to identify solutions for creators in a timely manner. Our intention with Open Creator Protocol is to immediately support royalties for creators launching new collections while continuing to coordinate with ecosystem partners for more solutions."
Moreover, the launch comes weeks after rival NFT marketplace, OpenSea, launched a similar tool for its clients.
How is Solana faring in the meantime?
SOL was one of the worst affected projects in the FTX saga. The token continues to plummet, falling by over 50% in the monthly charts. Moreover, according to Messari, Solana's volatility is at yearly highs.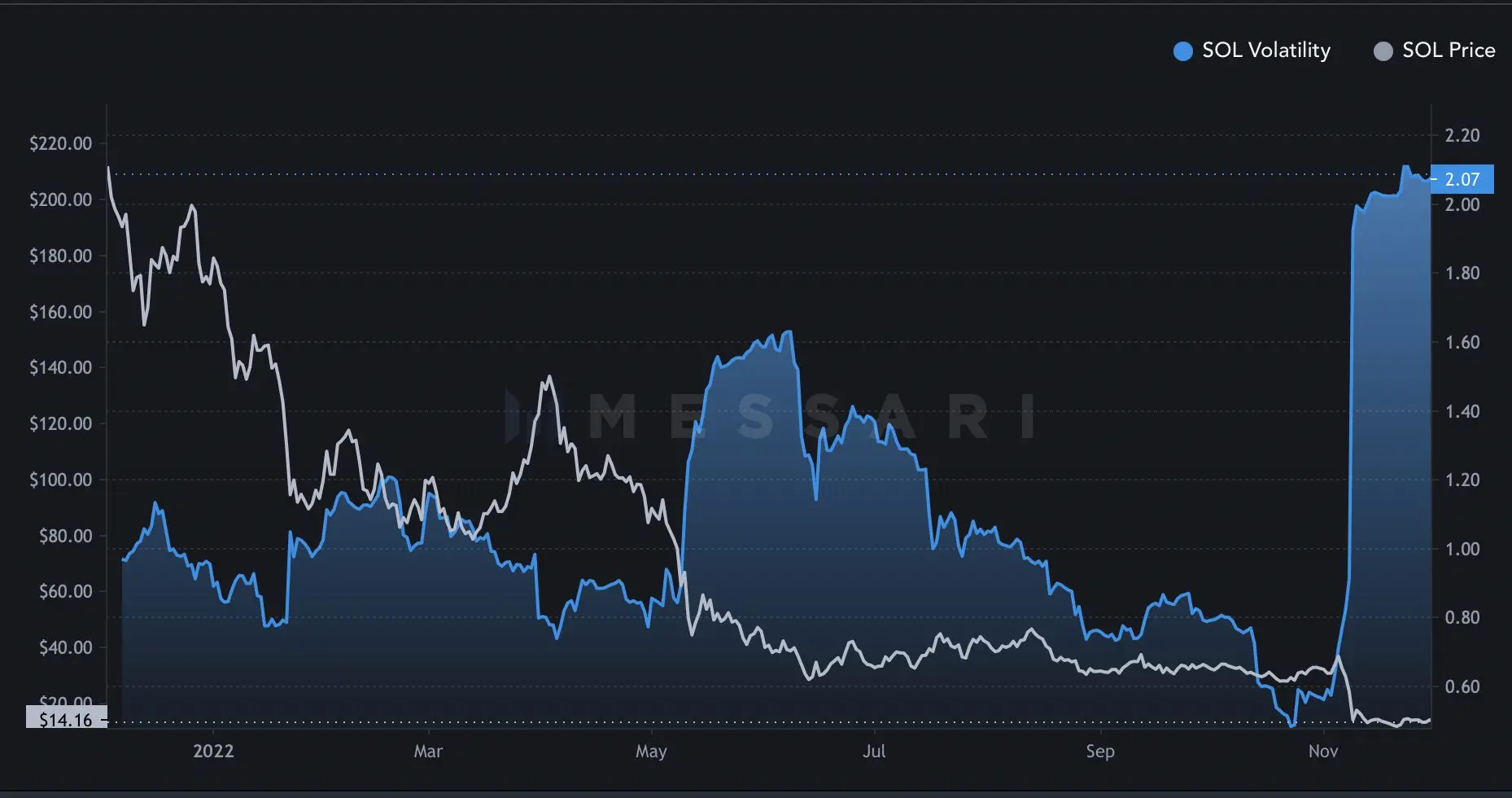 On the other hand, SOL's circulating market cap is at yearly lows.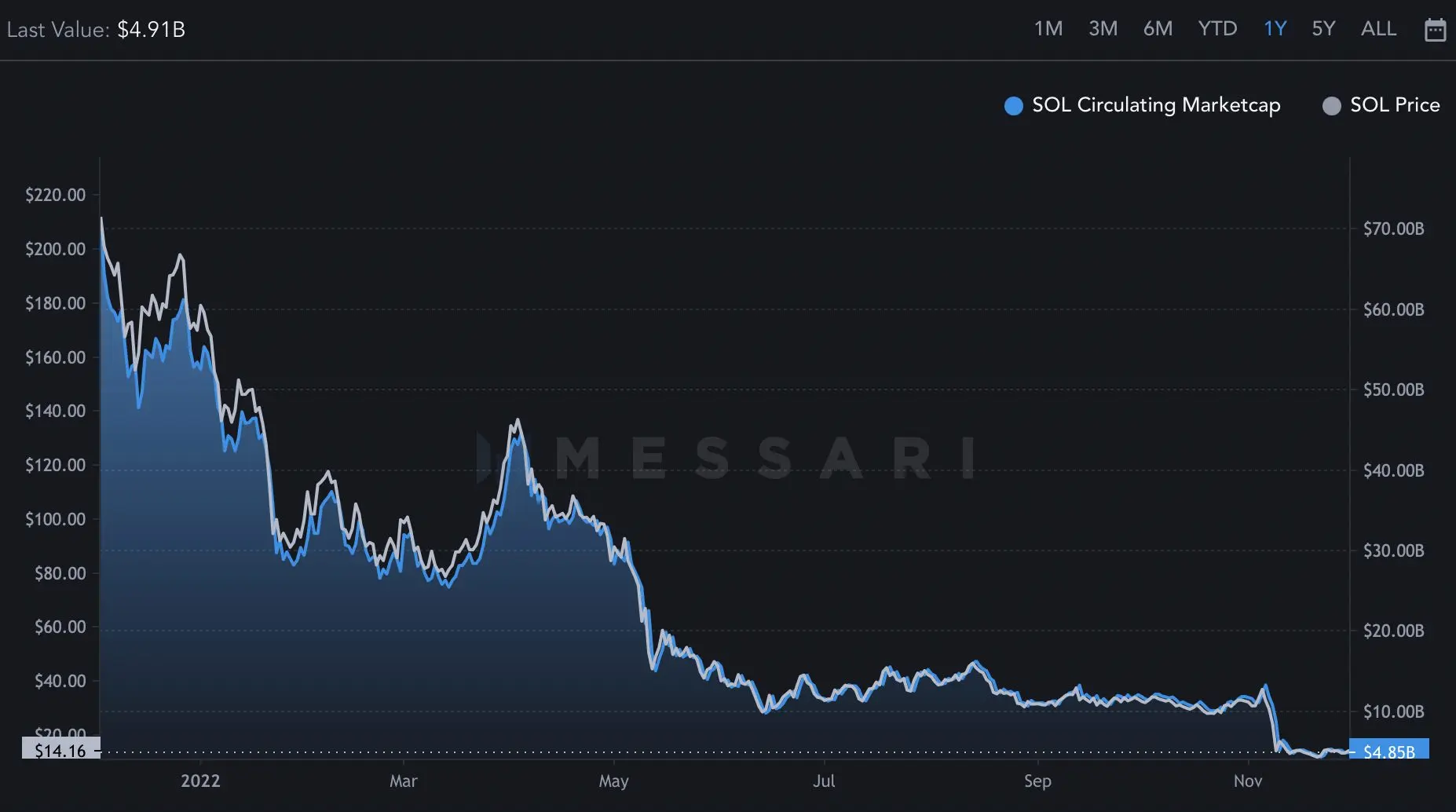 The FTX collapse played a big hand in bringing Solana's price down. However, the network has a lot of use cases with over 350 projects built on it. Therefore, there is a high chance that SOL could pull itself out of its current predicament.
At press time, Solana was trading at $13.59, down by 2.1% in the last 24 hours. Additionally, the coin is down by 94.8% from its all-time high of $259.96, attained in November of 2021.