Solana (SOL) is currently the best-performing crypto among the top 10 projects. The token's price has spiked by 10.1% in the last 24 hours and by 22.7% in the weekly charts.

The U.S. SEC (Securities and Exchange Commission) withdrawing its lawsuit against Ripple executives may have played a hand in the latest market spike. On the other hand, the U.S. dollar returned to a 2023 high. Although this is usually a bearish sign for crypto, Santiment notes that "digital gold and physical gold are moving up in tandem."
Also Read: Solana: Lido Finance Shuts SOL Staking After DAO Vote
Can Solana (SOL) hit $30?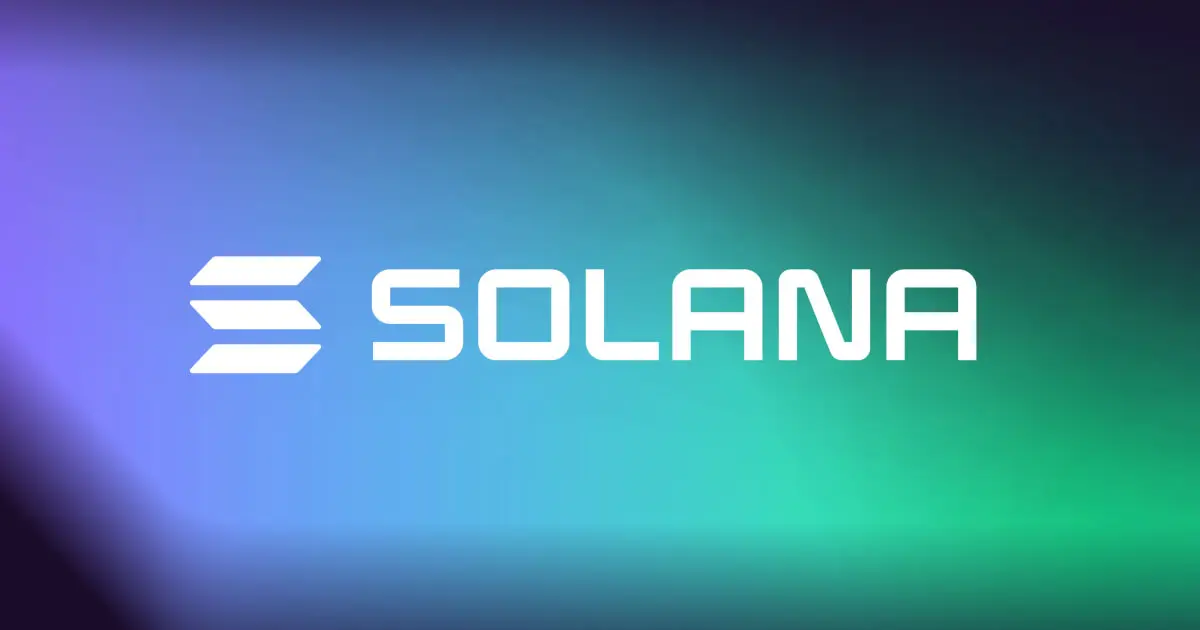 Since the beginning of the year, SOL is up by almost 165%, more than double that of Bitcoin's (BTC) near 76% growth in the same timeframe. Solana's growth is especially commendable, given that the project was severely affected after the collapse of FTX. The token's price went from a high of $36.72 on Nov. 6, 2022, to a low of $9.77 by late December. However, the project displayed exceptional resilience and continued to innovate and push through the hardships.
Also Read: Solana: Largest Weekly Inflow Since March 2022, TVL Doubles
According to the machine learning algorithm at PricePredictions, Solana (SOL) will continue to display a bullish outlook in November. The platform forecasts a price of $28.18 on Nov. 19, a growth of 6.7%.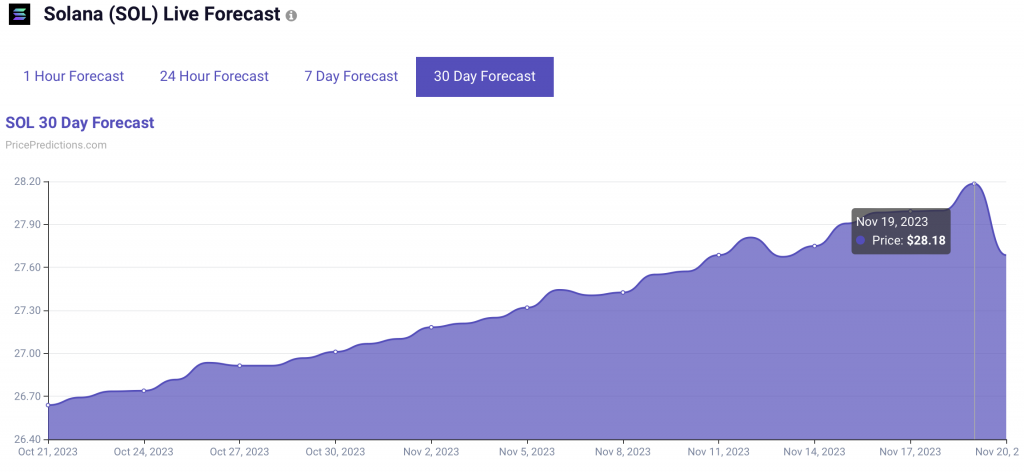 CoinCodex, on the other hand, anticipates SOL to reach $29.27 by Nov. 16, a growth of 10.83% from current price levels.
Also Read: Solana (SOL) Price Prediction: October End 2023

Since both platforms project a bullish trajectory for Solana (SOL) in the short term, the token may soon hit $30. Moreover, many anticipate a crypto market rally as we get closer to Bitcoin's (BTC) halving, scheduled for April 2024.