The Bitcoin funding rate strategy has proven to be accurate over the past year. BTC has reacted in a particular way during overheated and cooling-off periods. Whenever the number crosses 0.0100 [red], it indicated the loss of buying power. However, the arrival into this zone does not call for an immediate correction. The funding rate has to start falling alongside and accompany the price parallelly. When both these conditions are fulfilled, this strategy confirms a price correction.
The current condition seems to be synonymous with what was observed during Q1. The market concluded one overheated phase and the funding started dropping, laying the foundations for a correction.
Also Read: Bitcoin: 'Earnings Season' Rally Is Due, Will BTC React Accordingly?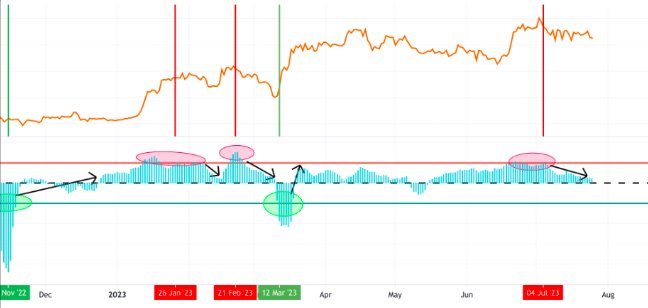 Last time, only after two peaks were created, and the funding rate subsequently dropped below -0.0100, a recovery was initiated. Thus, only after a proper cool-down, a change in trend be expected from Bitcoin.
Also Read: Will Wall Street Accept the 'Trillion' Dollar Crypto Custody Challenge?
Bitcoin aSOPR Climbs Above 1
The on-chain landscape also hinted at something similar. The aSOPR, or Adjusted Spent Output Profit Ratio, has been on an uptrend over the past few days. In fact, a few hours ago, it just crossed the 1 threshold and it has been hovering around 1.00120. This means the coins moved are selling at a profit currently.
Apart from pointing towards profits being realized, aSOPR uptrends also indicated that the previously illiquid supply is returning to liquid circulation. Historically, during bearish phases, the market correction has begun right before the aSOPR has risen above 1. With Bitcoin dropping below its consolidation range recently, this metric has yet again come through. Thus, given the current conditions, the market seems ripe for an extended BTC correction.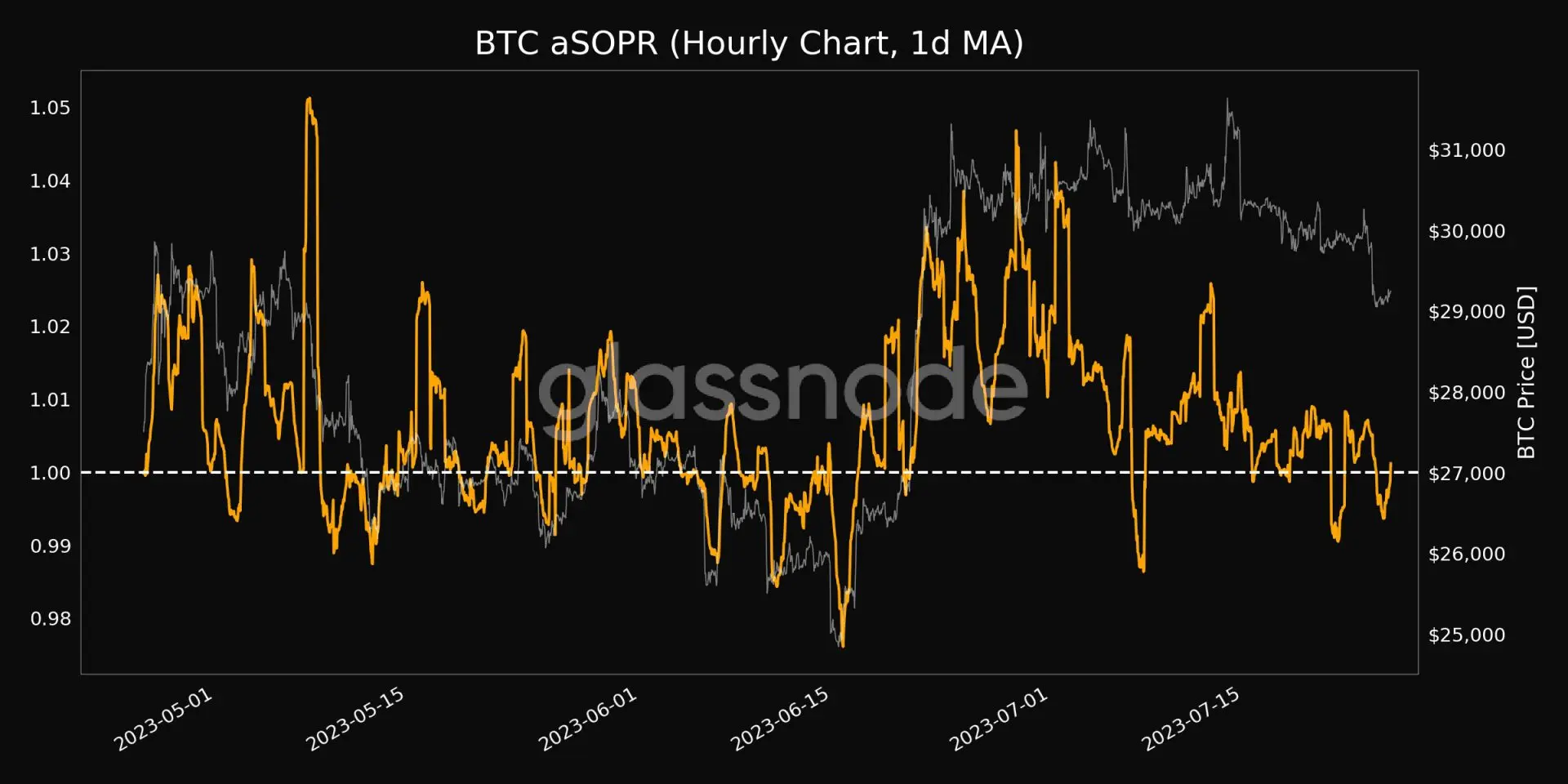 Also Read: XRP Tops Dogecoin, Solana: Becomes Top Traded Crypto of 2023