Unification, the firm building the Shiba Inu's layer-2 network, printed a new all-time high of $0.58 on Tuesday. Its native token FUND skyrocketed from $0.068 to $0.58 in six months generating stellar returns for investors. That is an uptick of nearly 752% in six months, despite the bearish conditions of the markets in 2022. For context, an investment of $1,000 in August 2022 would have turned into $7,500 in February 2023.
Now that Unification's FUND token is reaching new highs every month, should you buy the token? Let's find out!
Also Read: Shiba Inu: Shytoshi Finally Explains if He's Elon Musk or Not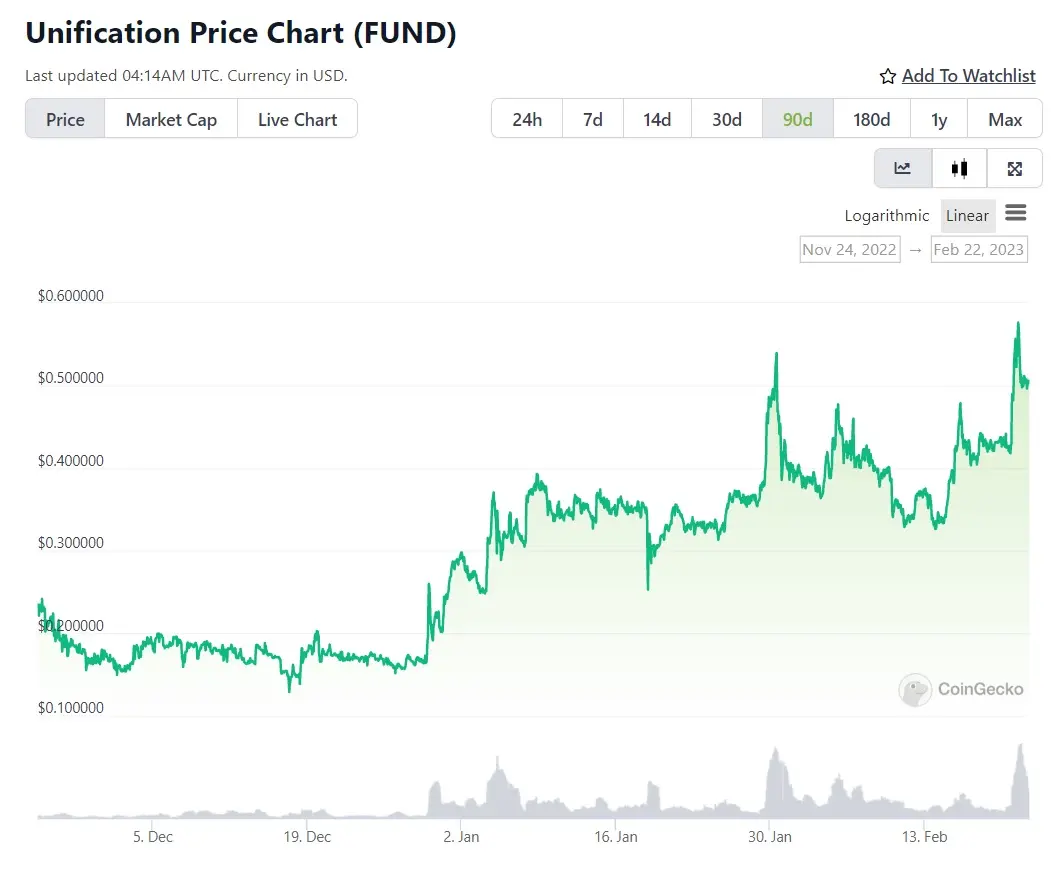 Unification: Should You Buy FUND Before Shibarium Launch?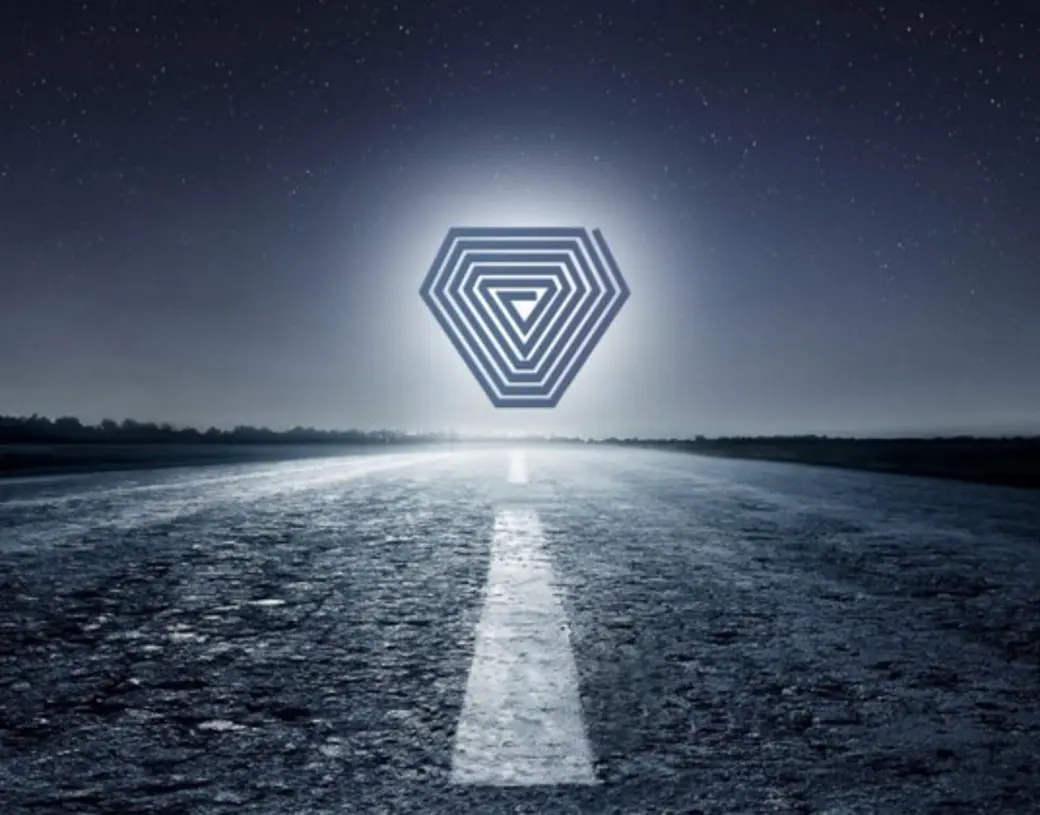 Unification has several projects lined up and is building technologies for the Web3, NFTs, and cryptocurrency industries. The main project is Shibarium, which could also make FUND's price head north alongside Shiba Inu.
On-chain metrics and the analytical firm 'Price Prediction' forecast that FUND could go further in the indices this year. According to analysis, Unification's FUND token could reach a new all-time high of $0.78 by December 2023. The forecast estimates that FUND could steadily scale up for the next 10 months.
Also Read: Exclusive: 'I'll Cry When Shiba Inu Reaches $0.01′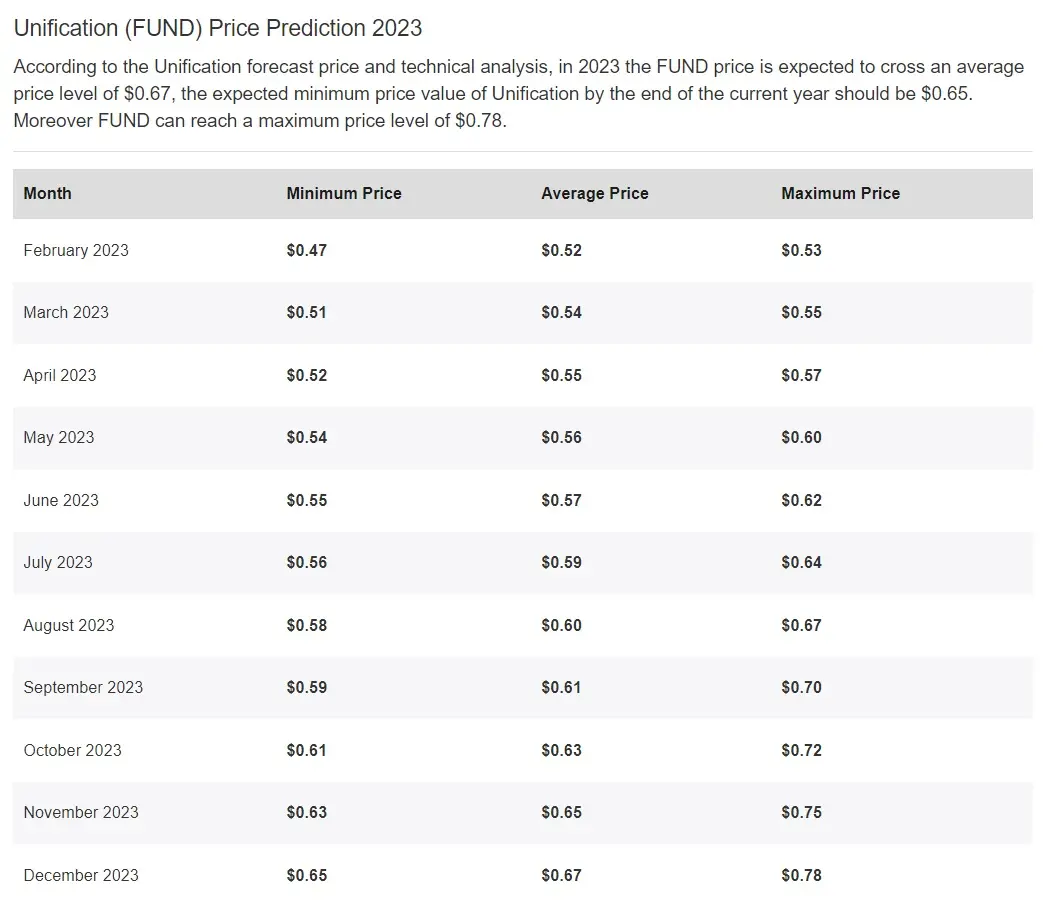 "The average price of Unification (FUND) might go to $0.67 by the end of December 2023. FUND could be trading around a maximum value of $0.78 with the minimum expected price of $0.65,". However, the prediction falls short of reaching the $1 mark.
Also Read: Shiba Inu Could Reach $0.0001 if This Happens
At press time, FUND was trading at $0.50 and was down 13.5% in the 24-hour day trade. FUND is also down 14.51% from its all-time high of $0.58, which it reached on Feb. 21, 2023. However, the token is up 1,596% since the last 365 days, when it started to build Shiba Inu's Shibarium L2 network.