It is hard for Clark Kent to remain undercover with his Superman identity. Similarly, a handful of Shiba Inu investors believe that the lead developer of ShibaSwap, Shytoshi Kusama might be either Tesla CEO Elon Musk or Ethereum founder Vitalik Buterin. The speculations have been going on since early 2021, and Watcher Guru connected the dots with their resemblance in a previous article. The speculation got louder after both Elon Musk and Shytoshi Kusama shared the same symbol on Twitter recently. You can read more details about the strange development here.
Also Read: Exclusive: 'I'll Cry When Shiba Inu Reaches $0.01′
If that wasn't enough, Musk shared a picture of his dog Floki as the CEO of Twitter 12 hours after Shytoshi put the new Shibarium dog as his cover profile. Read here to know more details about it.
Also Read: Shiba Inu Could Reach $0.0001 if This Happens
Shiba Inu: Shytoshi Answers If He's Elon Musk Or Not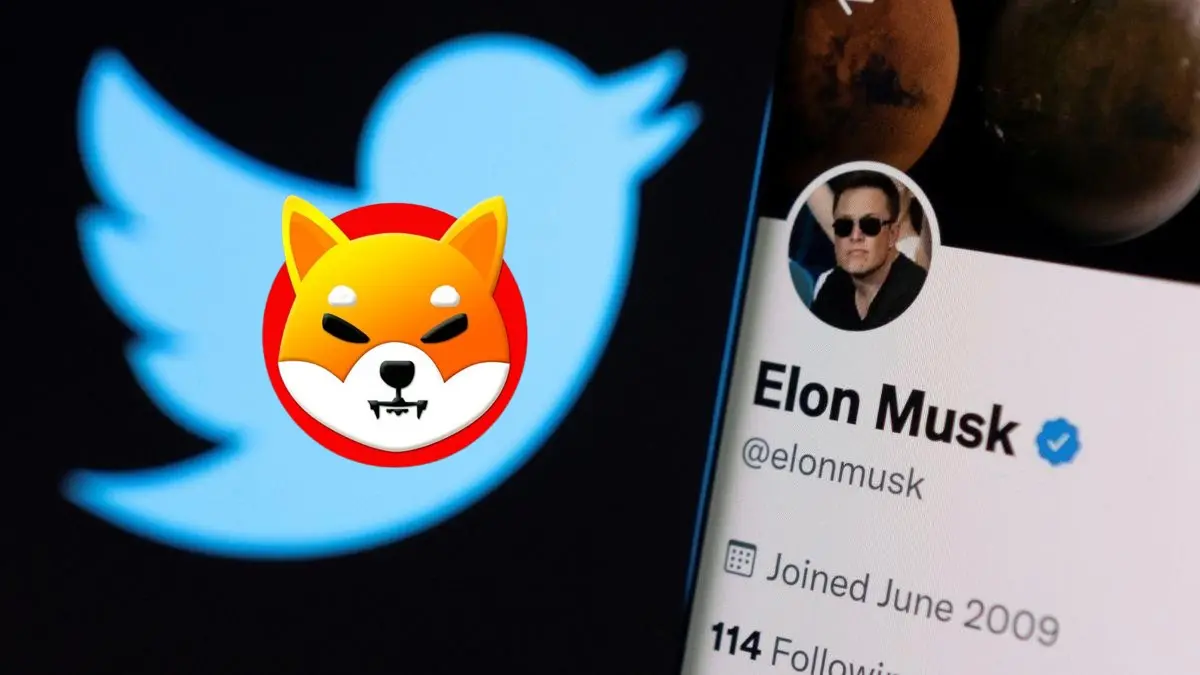 During a recent session on Telegram, Shytoshi answered whether he's Elon Musk or not. Surprisingly, nobody asked him the question during the Q&A session, but he decided to answer it all by himself.
Shytoshi finally explained on the Telegram chat by saying that he's not Elon Musk. "And I am not Elon," he wrote clarifying that he is somebody else and not the Tesla CEO.
Also Read: Shiba Inu: 2 Investors Make $9 Million With $7,900 Investment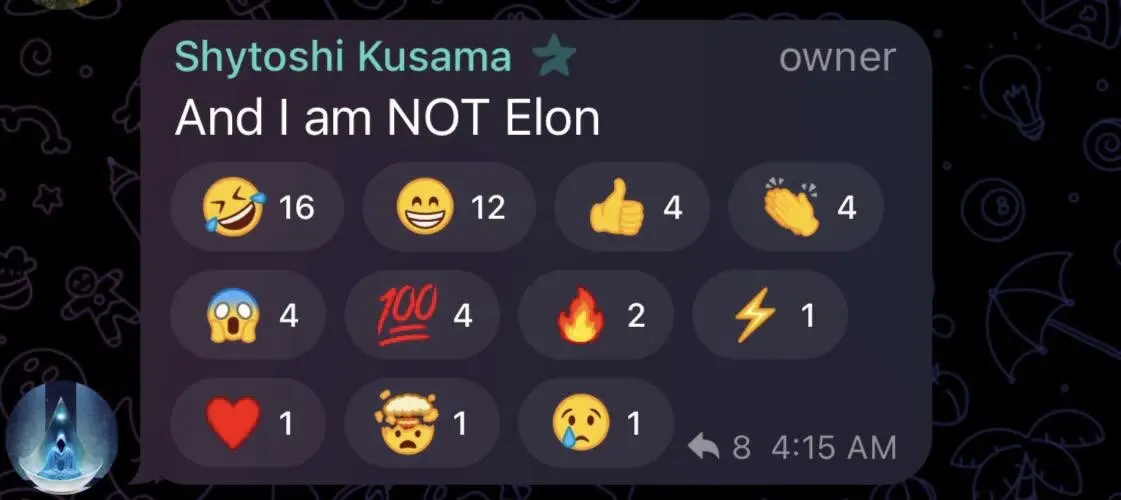 Nonetheless, despite his answer, investors are not convinced and posted memes about how Shytoshi could be Elon. You can read the tweets below.
Also Read: Shiba Inu: These Bullish Factors Could Take SHIB to $1
The real identity of Shytoshi remains a mystery. Hopefully, we don't see any more resemblance between the two through their tweets.
Also Read: Shiba Inu: Algorithm Predicts SHIB Price for the End of 2023
At press time, Shiba Inu was trading at $0.00001317 and is down 3.3% in the 24-hour day trade. SHIB is also down 84.77% from its all-time high of $0.000086168, which it reached in October 2021.