UniSwap's native cryptocurrency UNI token jumped double digits today after being listed on Robinhood. The leading exchange onboarded the UNI on July 14, 2022, with a USD pairing. Robinhood opened the floodgates of new users into the UNI ecosystem, making its price soar to monthly highs. In less than 24 hours from the listing, the UNI token jumped 15% and is now trading at 13% in the green. UNI reached a monthly high of $7 today after struggling to breach $5 for two weeks.
Robinhood has listed 13 cryptocurrencies on its platform, and they include:
Bitcoin
Bitcoin Cash
Bitcoin SV
Ethereum
Ethereum Classic
Litecoin
Dogecoin
Compound
Solana
ChainLink
Polygon Matic
Shiba Inu
UNI Token
Solana, ChainLink, Polygon Matic, and Shiba Inu were listed on the platform in mid-April this year. Shiba Inu was the most-awaited token listed on the exchange as the SHIB community started a year-long campaign to get the token onboard.
Also Read: When Will Shiba Inu Reach 1 Cent? Shytoshi Answers the Question
Like the 'Hey Robinhood, when SHIB' phrase, Floki Inu investors are treading on the same path by signing Change.org petitions to get the meme-token onboard. Read here for more details about the Floki Inu community making noise to get the token listed on Robinhood.
Almost every crypto's price shot up the day after being listed on Robinhood. The top exchange has nearly 18 million active users, and the sheer numbers can set the prices soaring after every new listing.
Robinhood is slowly yet steadily expanding its cryptocurrency listing, making it easier for users to transact their favorite cryptos. However, the platform has stringent listing rules, and not every token can get through quickly.
After UniSwap's UNI token listing, Robinhood might soon get more tokens onboard for trading.
Also Read: GTA 6 Cryptocurrency to Be A Parody of the Blockchain Technology?
UniSwap's UNI Token Performance Before & After Robinhood Listing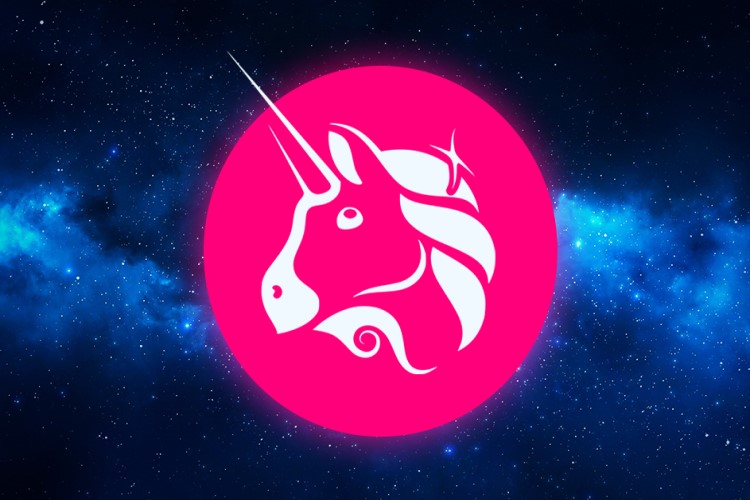 UNI token, which reached an all-time high of $45 last year, has only been dwindling in the indices. The token has few listings, and the ongoing bear market worsened its performance. UniSwap's UNI token has been trading in single digits since mid-March, showing no progress.
However, the Robinhood listing was a saving grace for the UNI token as its trading volume spiked. Also, the UNI token reaching double digits yet again might be a task as a Robinhood listing can only pump the token this much.
At press time, the UNI token was trading at $7.06 and is up 12.7% in the 24 hours day trade. It is down 84.3% from its all-time high of $45, which it reached in May last year.