VeChain was trading at $0.011 in September 2020 and skyrocketed six months later in April 2021, reaching an all-time high of $0.28. VET was among the top-performing cryptocurrencies during that period, as the bull run ignited altcoins to rally in the charts. However, the bull run was short-lived as VET began dipping in the charts thereon, but it provided opportunities for investors to accumulate the token at lower prices.
Also Read: Shiba Inu Forecasted To Delete 2 'Zeroes', Spike 1,500% & Hit $0.0001
So if you invested $100 every week in VeChain from 2020 until today, would you be in profit or loss? In this article, we will highlight how much money you could have made or lost if you consistently poured in $100 every week in VET for three years.
VeChain: How Much Money Could You Have Made If You Invested $100 Every Week in VET?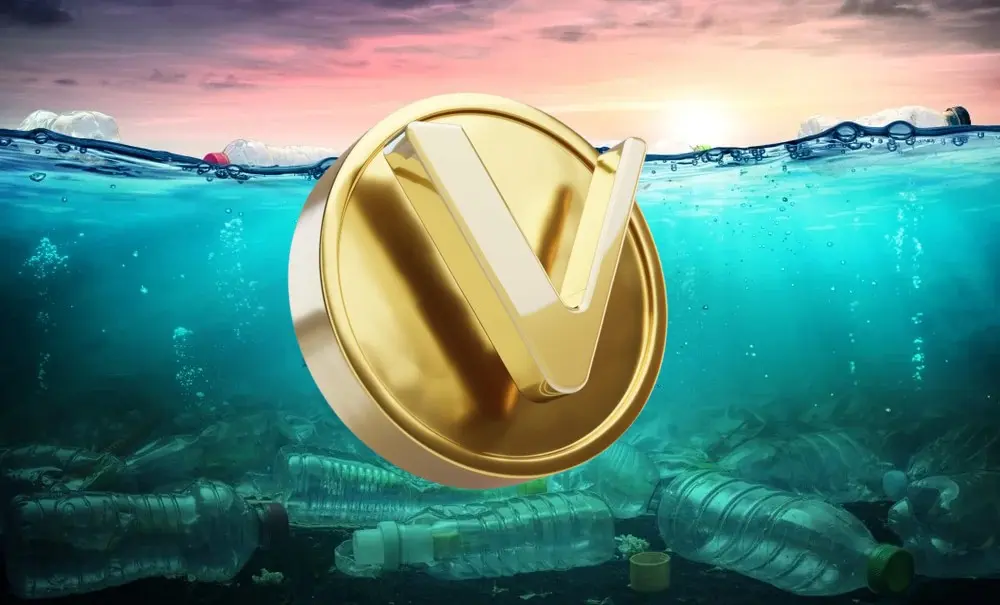 VeChain is currently trading at $0.016 and is more or less closer to its 2020 price. 157 weeks have passed from September 2020 to 2023, making a $100 investment every week to reach a portfolio of $15,700. According to data from CryptoDCA, investors would be at a loss if they invested in VET from 2020 to 2023 and did not enjoy profits for three years.
Also Read: How Many Tokens Can Earn You $1 Million if XRP Reaches ATH of $3.4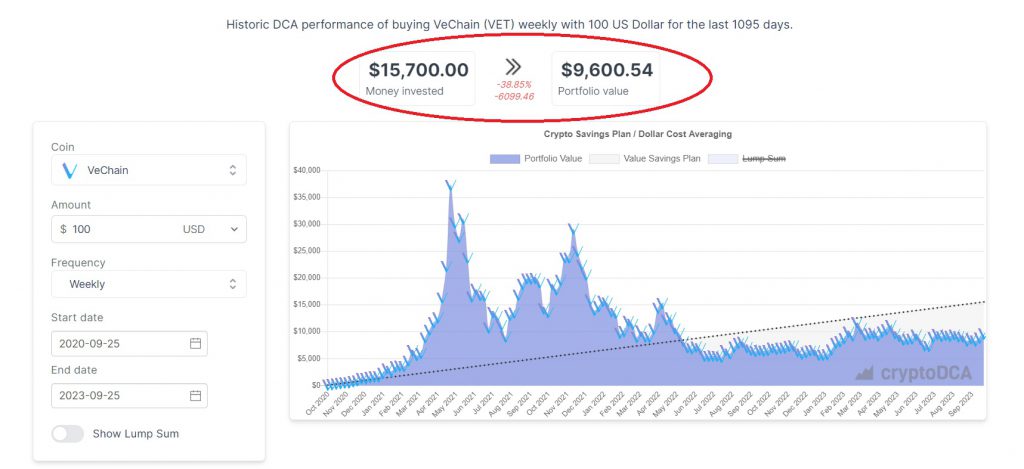 Data from CryptoDCA shows that an investment of $15,700 in VeChain would have been reduced to $9,600 today. That's a downturn of nearly 39% from the invested value since 2020. VET is now among the least-performing cryptocurrencies this year, and the majority of investors are underwater.
Also Read: Cardano: ADA Forecasted To Rise 2,500%, Reach Price Target of $6
Several analysts have painted a bearish picture for VET as the bear markets have stunted its growth. A quick recovery is not on the horizon, and the downturn could persist if the markets remain in bear territory. At press time, VeChain was trading at $0.016 and is up 0.8% in the 24-hour trade. VET is down 94% from its all-time high of $0.28, which it reached in April 2021.