VeChain is currently hovering around the $0.018 mark after spiking from $0.016 in the last two weeks. VET is up close to 13% since 14 days and remains in the green for the first time in three months. The cryptocurrency seems to be attracting buying pressure after Bitcoin climbed above the $34,000 mark this month. The markets briefly recovered in October after experiencing a downturn in Q3 of this year.
Also Read: Cardano (ADA) Price Prediction For November 2023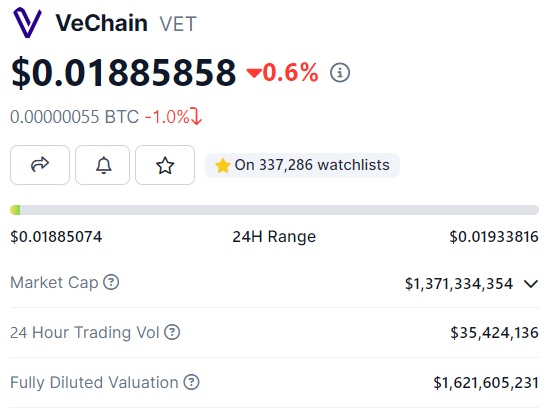 Now that VeChain is in the green, will the cryptocurrency carry forward the positive price trajectory for November next month? In this article, we will highlight a price prediction for VeChain for November 2023.
Also Read: $15 Trillion Could Enter the Markets for Bitcoin Upon Spot-Based ETF
VeChain: November 2023 Price Prediction For VET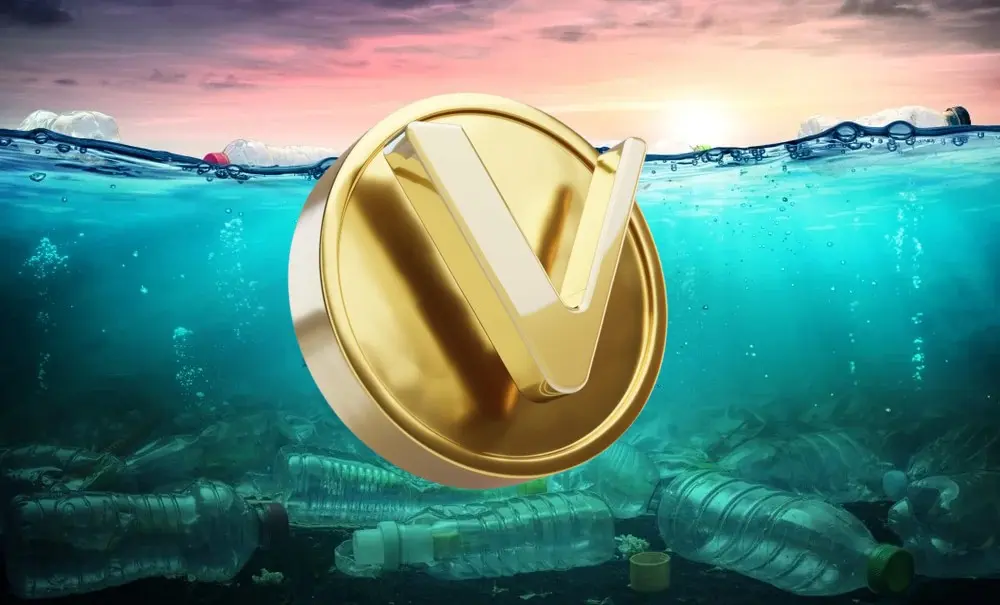 Leading on-chain metrics and price prediction firm CoinCodex paints a bearish picture for VeChain for November 2023. The highest VET could deliver profits in November next month is close to 4%, the estimate states. According to the price prediction, VeChain could move from its current price of $0.018 to a high of $0.019 in November.
Also Read: XRP Price Prediction: November 1, 2023
However, the supply chain-based altcoin could dip in price after touching $0.019 and fall back to its current price of $ 0.018. That's a downturn of nearly 2% by the end of November. Therefore, VET might not deliver the desired results in November 2023 as the altcoin could pull back in price.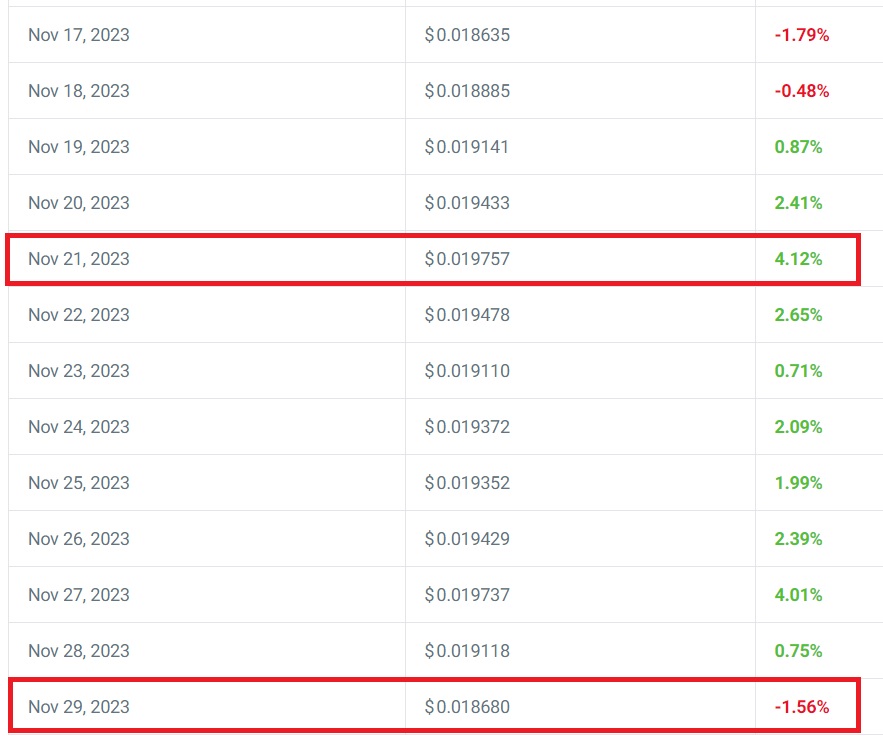 The token is forecasted to trade on a razor-thin margin giving investors no option to pull out their holdings. Nonetheless, it is advised to do thorough research before taking an entry position into VET at the moment. The conflict in the Middle East could drag the markets down if the development escalates further.
At press time, VeChain was trading at $0.018 and is down close to 1% in the 24-hours day trade. VET is also down nearly 94% from its all-time high of $0.28, which it reached in April 2021.