VeChain is currently trading at $0.016 and is moving at a snail's pace in the indices. The cryptocurrency markets are highly volatile, but VET is trading against the wind and has barely moved up in value in the last four months. VeChain is testing the patience of its investors, as the cryptocurrency has delivered no profits since Q2 2023. The price stagnation is making VET turn bearish, and the token is failing to attract bullish sentiments.
Also Read: Shiba Inu: Shibarium Released, When Will It Drive SHIB Towards $0.01?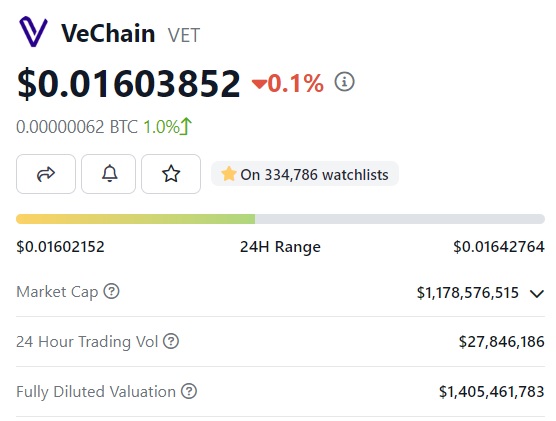 So will VeChain turn the tables and rally in the next 10 days and close August on a high? In this article, we will highlight how high or low VET could move in the charts by the end of the month.
VeChain: How High or Low Will VET Trade By the End of August 2023?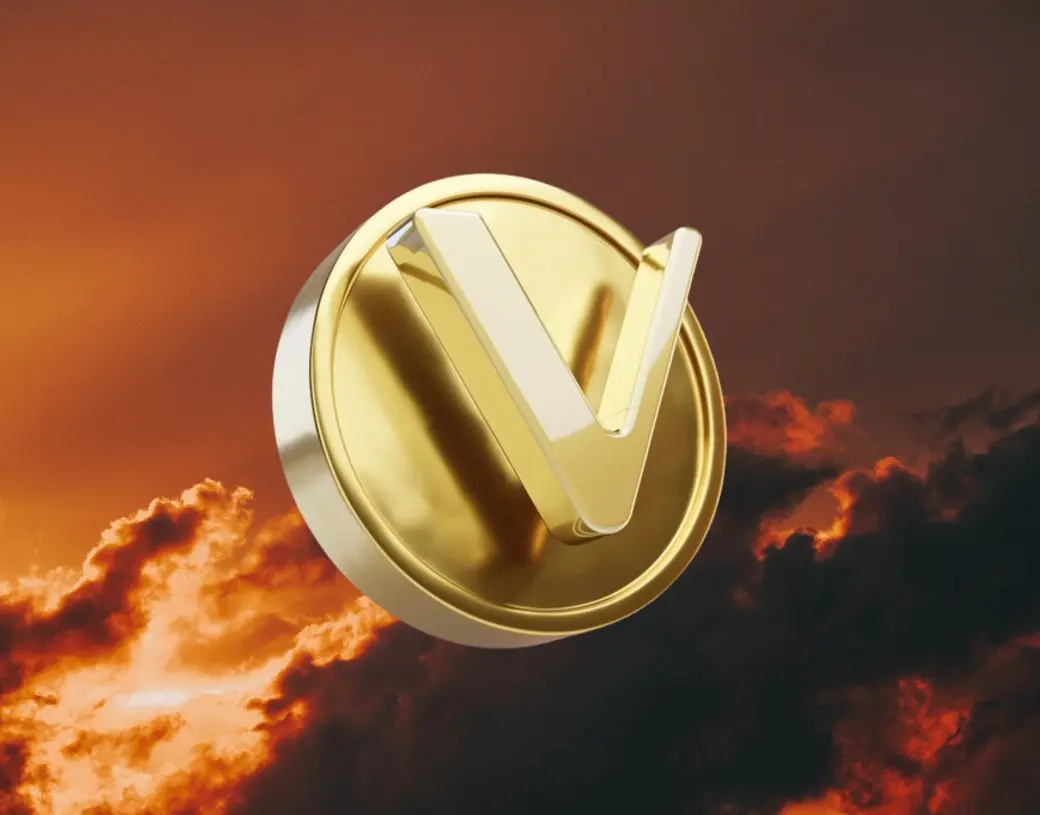 Leading on-chain metrics and price prediction firm CoinCodex has painted a bearish picture for VeChain. According to the prediction, VET has more chances of ending the month in the red than returning to greener pastures.
CoinCodex forecasted that VeChain might not climb above the $0.02 mark by the end of August 2023. As per the forecast, VET could fall to $0.015 by the month's end, which is nearly 6% down from its current price. It is highly unlikely that VeChain will rally in the coming weeks.
Also Read: Bitcoin: Europe Is the Costliest BTC Mining Hub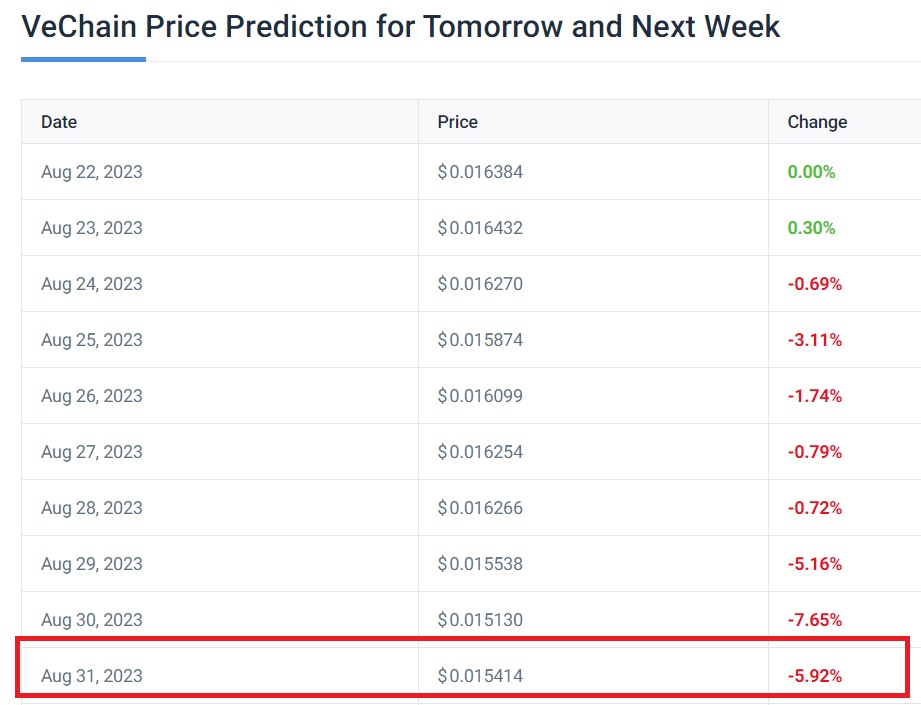 The overall indicators for VET are bearish, and the forecast pointed toward the 'sell' option and not the 'buy'. The development suggested that taking an entry position into VET is now a bad choice for both short-term and long-term holders. It is advised to do thorough research before entering VET at this time.
Also Read: Binance: BNB Bridge Hacker Loses $63 Million
At press time, VeChain was trading at $0.015 and was down 0.5% in the 24-hour day trade. VET is also down close to 95% from its all-time high of $0.28, which was reached in April 2021.