Whales are showing significant interest in XRP since December 2022 as the Ripple Vs SEC lawsuit is edging closer to a judgment. The rich list is purchasing and moving around XRP tokens to different wallets anticipating a ruling in favor of Ripple.
A mysterious whale moved 254.59 million XRP tokens worth a staggering $107.78 million to a private wallet address. The transfer was initiated in a single transaction this week and data from Bithomp shows that the whale's funds remain intact.
Also Read: XRP Receives Inflow of $1.02 Billion in 24 Hours: Are Bulls Targeting $1?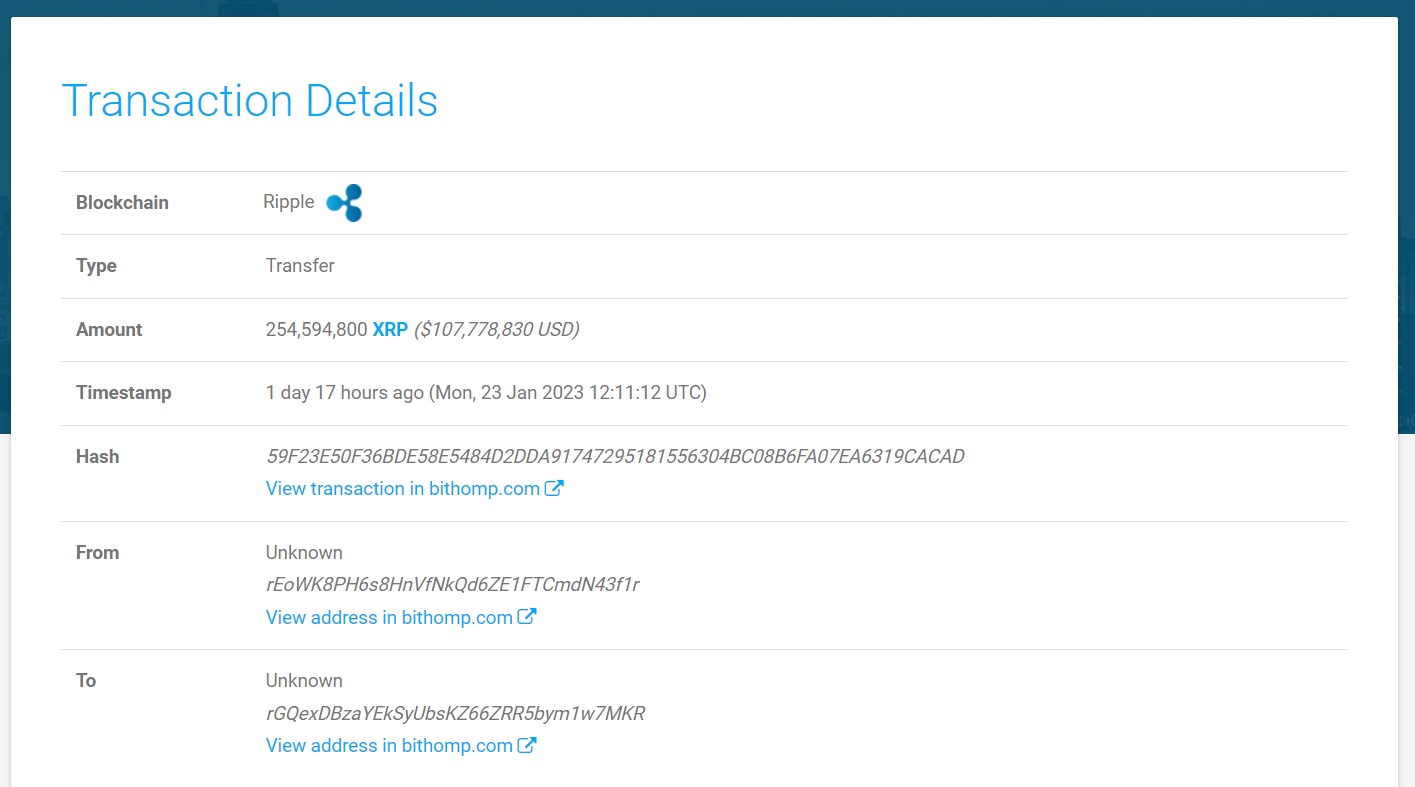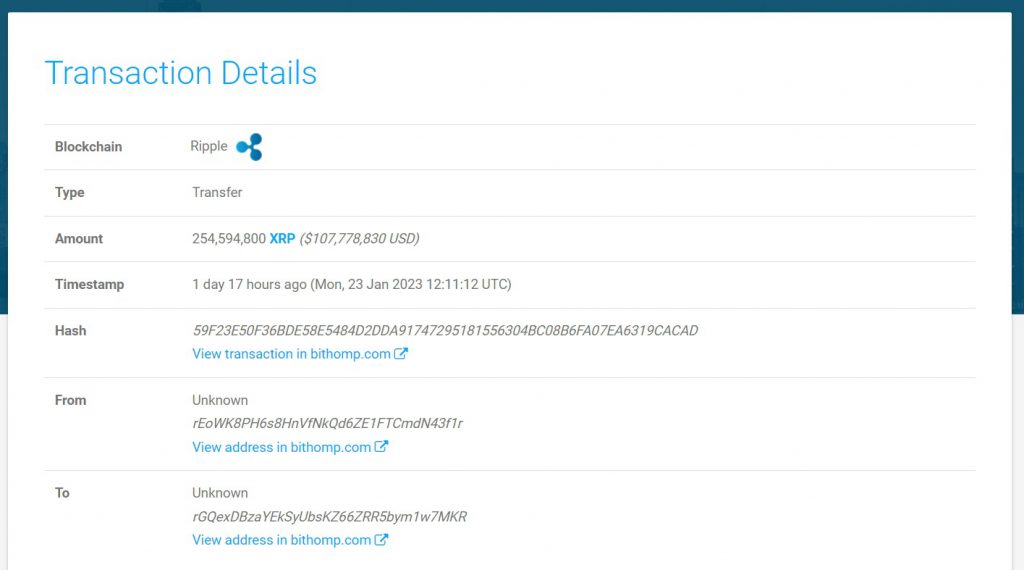 In addition, another deep-pocketed whale moved 35 million XRP worth nearly $15 million to Europe's leading cryptocurrency exchange Bitstamp. You can read more details about the transaction here.
On Wednesday, another whale shuffled 30.2 million XRP tokens worth nearly $13 million to an unknown private wallet address. The whales have moved 320 million XRP tokens worth $135 million this week alone.
Also Read: Ripple: XRP Geared Up To Reach $0.43 Next?
Growing Interest in XRP Among Whales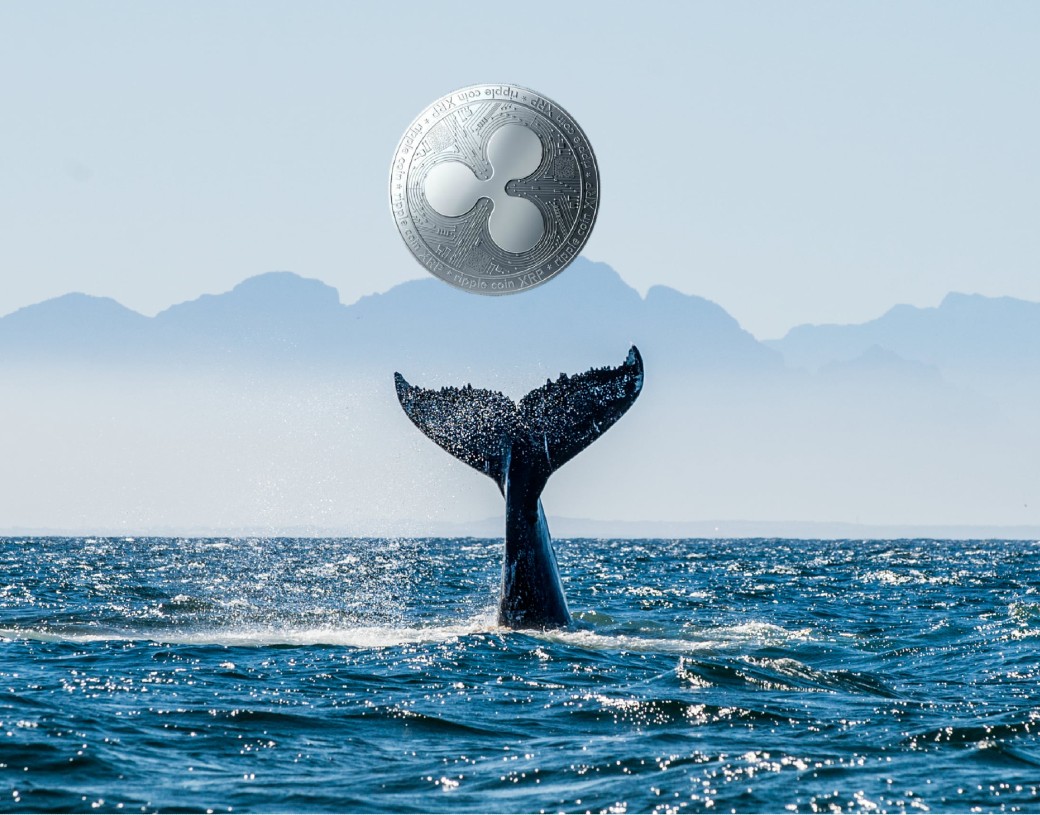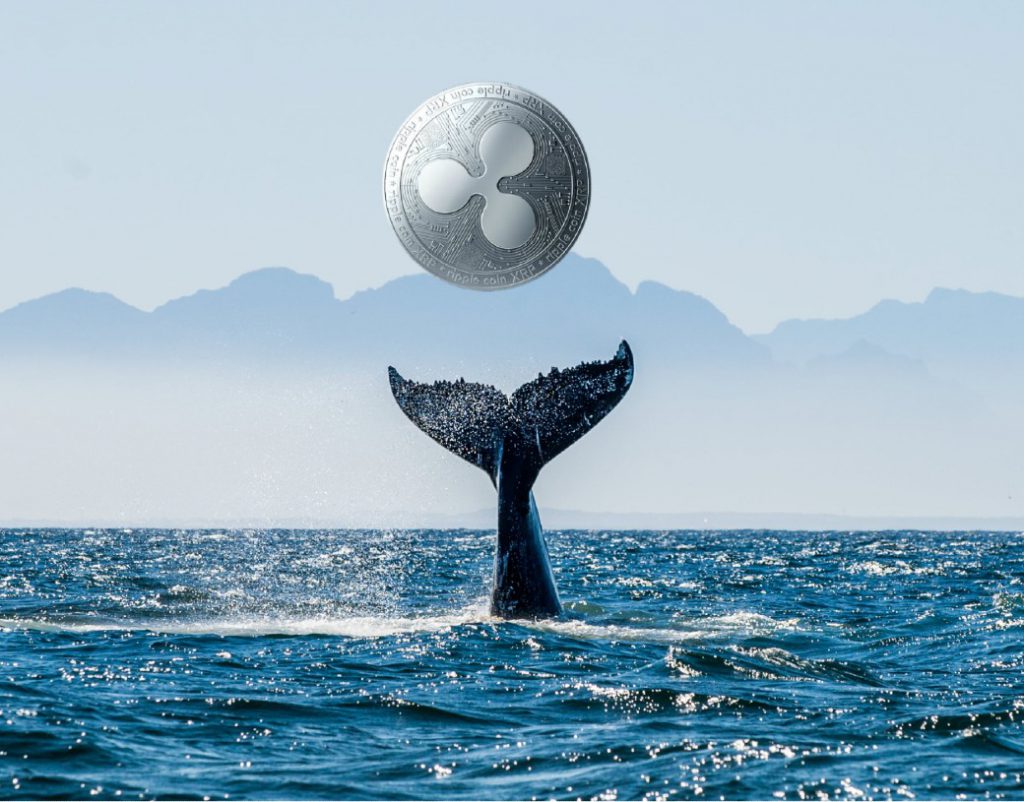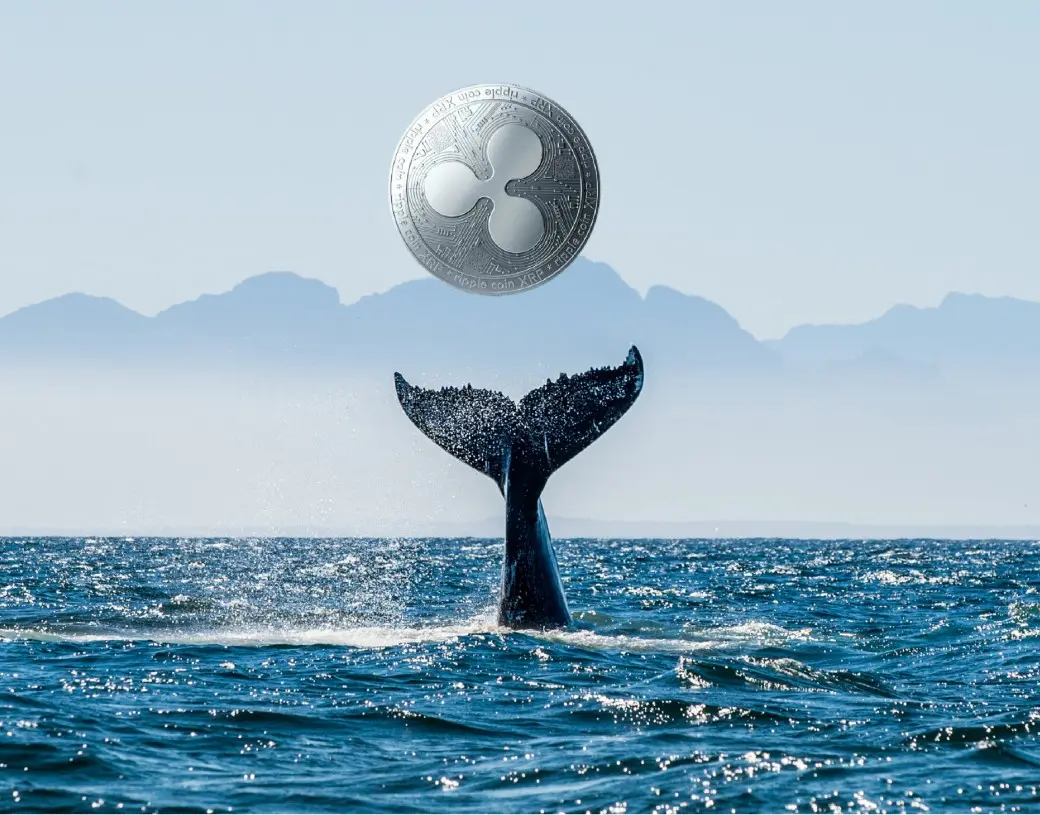 The development suggests that high-net-worth investors remain to be bullish on the token as its price breached the $0.40 mark. The token briefly touched $0.43 before retracing in price on Thursday. Bulls are aiming to push it above the $1 mark but the unsustainable market momentum is dragging its price down.
The token attracted bullish sentiments in January and spiked nearly 20% since the start of the year. The growing interest among the whales comes after Ripple's CEO Brad Garlinghouse said to CNBC that he's confident the ruling will be in their favor.
Also Read: XRP or ADA: Which Cryptocurrency Might Reach $1 First?
At press time, the asset was trading at $3.40 and is down 3.2% in the 24 hours day trade. It is also down 88% from its all-time high of $3.40, which it reached in January 2018.