Meme coins have dominated the cryptocurrency markets for a long time. Coins such as Shiba Inu and DogeCoin have been market kings. However, it is now time for the duck season. It is time for coins, such as, RichQuack to shine. So will, RichQuack will take SHIB and DOGE market shares? Let's discuss.
Dog coins have made many early holders millionaires and billionaires. However, with a $30 to $34 billion market cap, it will be impossible for both coins to give a 1000x return. Therefore, the duck coins in this era.
The Beginning of the Duck Era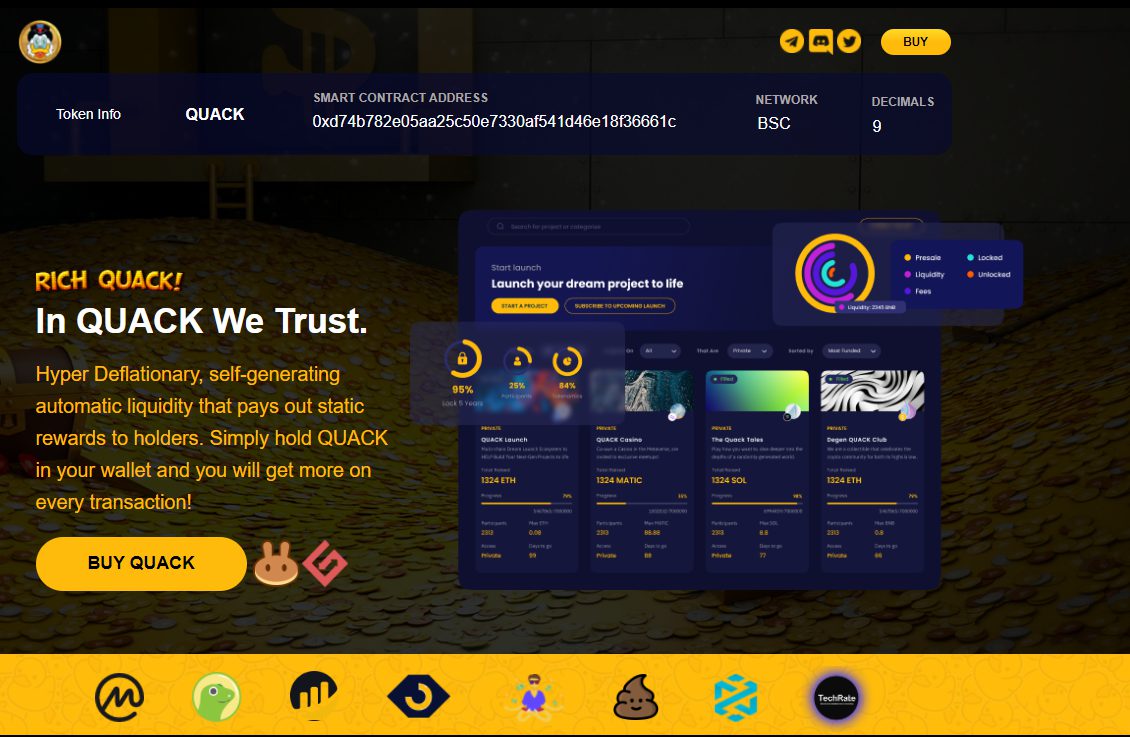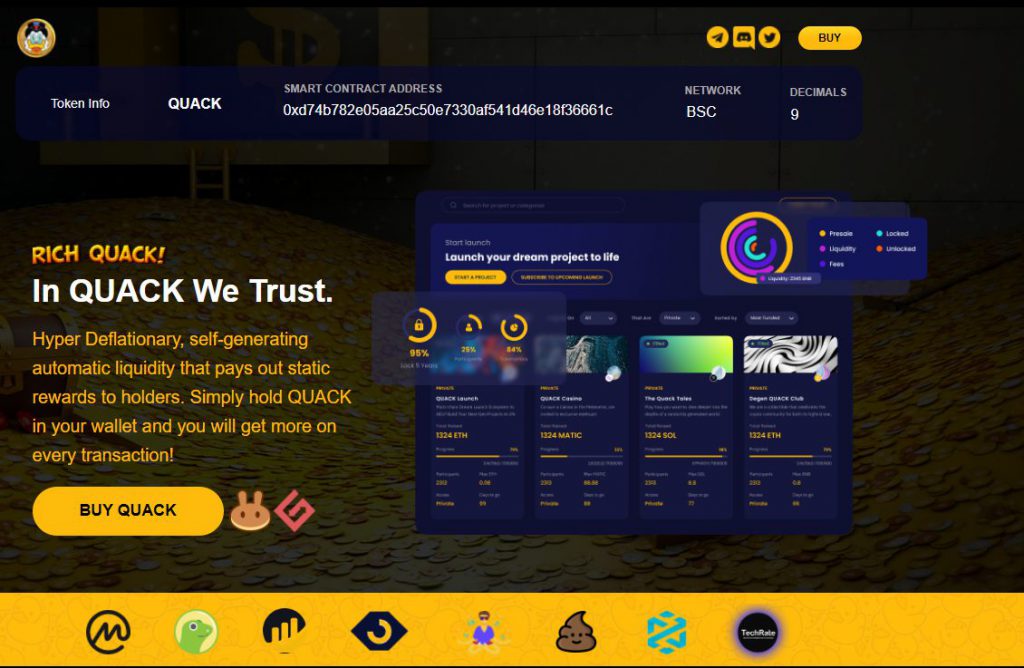 RichQUACK is the most legitimate duck coin that seems to be dominating the markets. The coin has been trending, and even CoinGecko is talking about it. The crypto coin has grown from a market cap of $50 000 to $250,000,000 just this year. The coin started trading on PancakeSwap swap this year, 19 June. 
It also has the most active cryptocurrency groups in Telegram, with over 65,000 members. RichQuack channel has more subscribers compared to Dogecoin on Coinmaketcap. It has 1.47million People on its watchlist compared to Doge and Shiba Inu, which have 1.7 and 1.34 million people, respectively.
READ ALSO: Someone Made a Pirate Bay for NFTs : NFT BAY
Potential for Growth
$QUACK has more room to grow because it only has a market cap of $300 million and many zeros to kill. The coin is only five months old and has made many people millionaires already. It will still make many soon.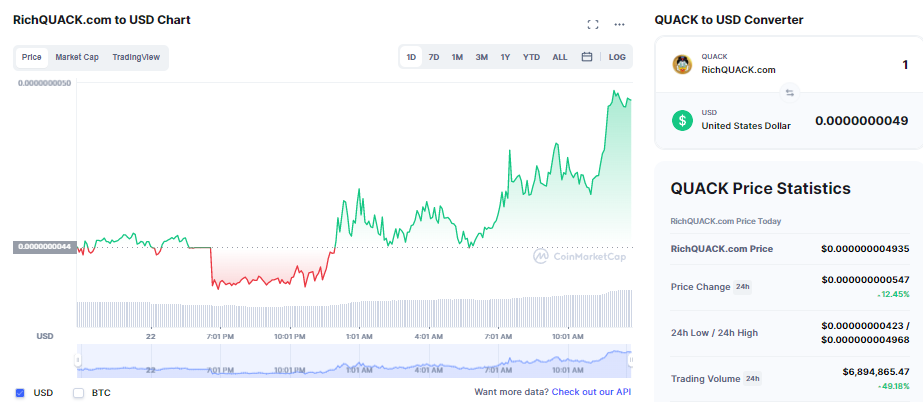 A difference with RichQuack is that it is not only a hyper-deflationary token, but it has a use case. It self-generates liquidity that pays out its reward holders. Holding $QUACK guarantees you a token reward on every transaction. Therefore, it brings both functionality and hype
QUACK Pad
The QUACK Pad is a decentralized multi-chain launch ecosystem with an I'm of bringing out next-generation projects to life. Quack pad aims to start with Binance Smart Chain (BSC). Network and expand to Solana, ETH, and Polkadot. The pad also has an incubator program for new tokens. The incubator helps fund new projects by giving up to 100,000 US Dollars for start-up or continued functionality.
READ ALSO: Shib Team Warns Shib Investors to Be Wary of Scam Alerts
Note: The incubator program has strict requirements to ensure that the projects are safe and secure for investors.
QUACK Win
This is a lottery game that allows traders and investors to have more fun ways of making money. QUACK Win has two features, the QUACK Lotto and the Mega Jackpot(Quackpot) Raffle. Holders of QUACK are automatically eligible to win the Mega Jackpot.
The more QUACK you have, the higher your chances of winning. The lottos are hourly, daily, weekly, and even monthly. You can try it out if you are a professional lottery player.
Disclaimer: Kindly do not gamble with money that is an investment or life savings. The economic conditions at the moment are better off with staking. Only gamble with money you can afford to lose. Avoid FOMO and the Greed Index. Be wise. Holding will still make you a Billionaire. There is no such thing as getting rich quickly.
RichQuack Will Take SHIB and DOGE Market Shares
$QUACK will take Shib and Doge market shares. Billionaires still want to get rich. Everyone is targeting the next 1000x. QUACK is the best-performed crypt coin this month, with +90 scores within the past two weeks. Buy and HODL.