The ASEAN bloc of countries is looking to deepen ties with BRICS and accept the new currency for cross-border transactions. ASEAN nations recently agreed to ditch the U.S. dollar for global trade and are currently settling payments with native currencies. The leaders of the 10 Southwest Asian nations agreed to sideline the U.S. dollar and promote local currencies instead. Therefore, the dollar usage for international trade is reduced giving native currencies a boost in the global markets.
Also Read: Europe Might Get Ready To Accept BRICS Currency
The 10 ASEAN countries recently signed a declaration to stop using the U.S. dollar similar to the BRICS alliance. The countries in the ASEAN bloc include Brunei, Cambodia, Indonesia, Laos, Malaysia, Myanmar, Philippines, Singapore, Thailand, and Vietnam.
While ASEAN has no plans to launch a new currency, they are dependent on BRICS to release a new tender. When the soon-to-be-released currency makes its way on the global stage, the ASEAN bloc could be the first to accept it. The bloc is moving to maintain ties with BRICS and begin to usher in a new era in the global financial markets.
Also Read: Saudi Arabia To Challenge U.S. Dollar's Supremacy by Funding BRICS Alliance
ASEAN Alliance Could be the First to Accept BRICS Currency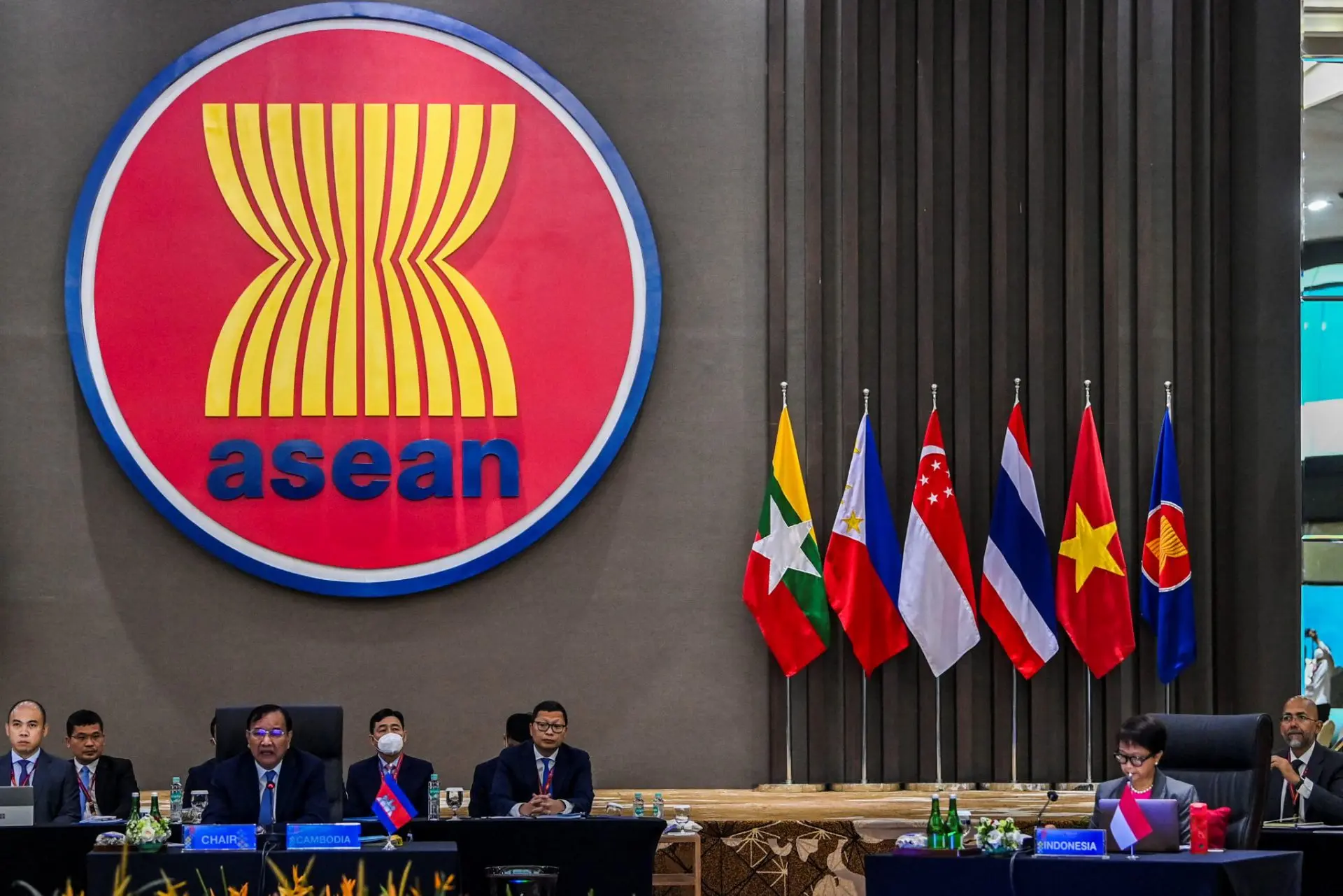 The official declaration signed by ASEAN leaders states that the U.S. dollar will be reduced to secondary status for global trade. The goal is to strengthen bilateral and multilateral payment activities among each other for imports and exports. The proximity of borders helps ASEAN to settle trade faster and more smoothly.
Apart from ASEAN, the Gulf Cooperation Council (GCC) is also aiming to end reliance on the U.S. dollar and accept BRICS. Read here to know more details on why GCC wants to challenge Western financial dominance.
Also Read: BRICS: 16 Asian Countries Move to Ditch the U.S. Dollar
"We adopted the ASEAN Leaders Declaration on advancing regional payment connectivity and promoting local currency transaction to foster bilateral and multilateral payment connectivity arrangements to strengthen economic integration by enabling fast, seamless, and more affordable cross-border payments across the region," the declaration read.