Leaving aside Q1, Bitcoin's performance has been underwhelming in 2023. The market's largest crypto asset has been consolidating below $26,000 of late. Despite the stagnancy, BTC has been able to outperform prominent Wall Street stocks. Warren Buffet's Berkshire Hathaway is up only 16.42% YTD, but Bitcoin has fetched investors 55.69% returns so far in 2023.
Bitcoin is a highly volatile asset, and as a result, it has more often than not registered immense fluctuations on the price front. The asset is trading significantly below its $69,000 peak. Nevertheless, on the macro front, BTC's gains are more eminent. Since 2019, BTC is up 567%. Berkshire Hathaway's stock, on the other hand, has only risen by 72.96%.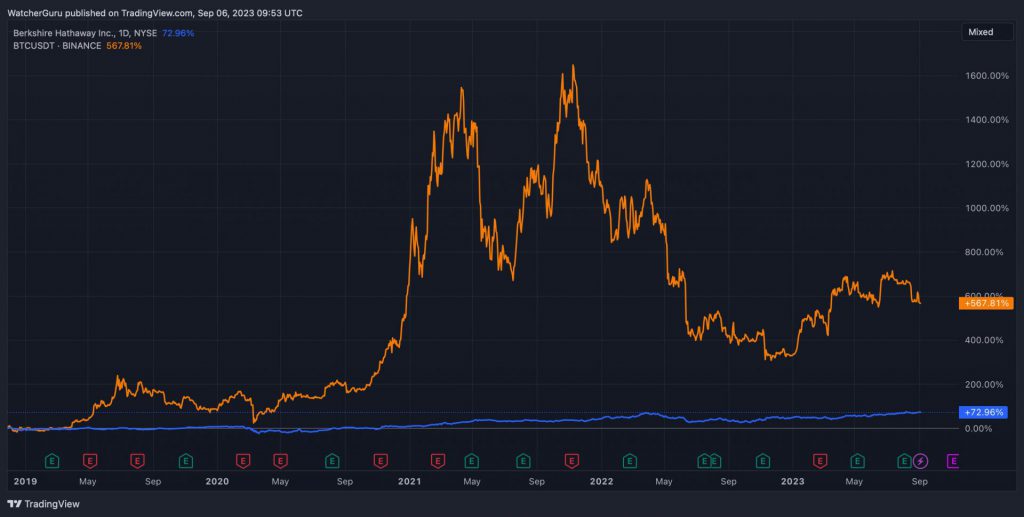 Also Read: XRP Volume Rises to $720 Million: Surpasses Dogecoin, Solana
Buffet has always been a bearer of the buy-and-hold flag. Berkshire and his portfolios' have been inclined towards assets with high earnings potential. He has invested in companies after taking into account the competition, pros, cons, and risks. Apple shares are Buffet's company's largest holding. Berkshire initially bought these shares in early 2016. In 2022, the company expanded its holdings, even though the stock was up by more than 500% since the initial purchase. This dollar cost averaging strategy brings to light Buffet's and his company's devotion to the long term.
Also Read: ETF Rally: Ethereum is a Better Buy Than Bitcoin, Analyst Says
Buffet and Bitcoin
The company currently holds close to $150 billion in cash, cash equivalents, and short-term investments. This makes up 18.5% of Berkshire's total market cap. There is not much clarity about a few things at the moment. Are these funds being parked aside to help the company sail smoothly during periods of inflation in the future? Is Buffet anticipating a stock market price drop and waiting to step in when the time is right? Or is his company satisfied with the bare minimum of single-digit returns fetched by banks on fixed income?
Bitcoin has been touted as the inflation hedge but has not been delivering of late. In fact, even the asset's store-of-value credentials are getting tarnished. Nevertheless, BTC has been able to outperform stocks like Berkshire Hathaway year after year, and that should not be taken for granted. In fact, companies like MicroStrategy that have diverted funds towards Bitcoin have also been bearing the fruits of their decision.
Perhaps this is the right time for Buffet to step into the Bitcoin market. No asset is perfect by nature, making it impossible for all boxes to be checked successfully. The current discounted price of BTC, when synced with Buffet's long-term holding strategy, could pan out in his favor. At the end of the day, it takes two hands to clap, right?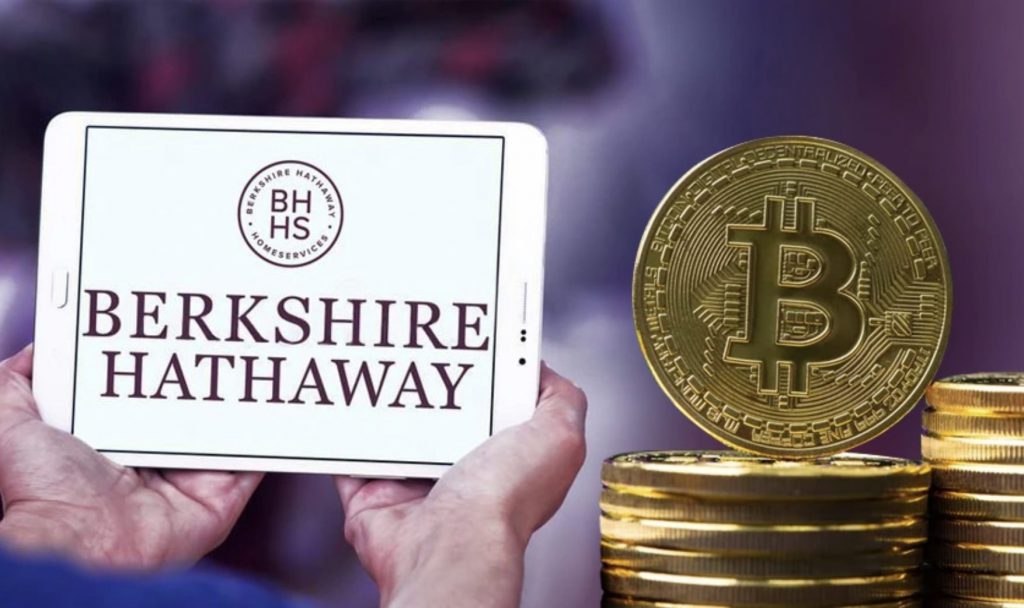 Also Read: Bitcoin ETF Approvals Will Make Crypto Exchanges Suffer: Analyst