A new Bitcoin whale emerged in the crypto market by amassing a large fortune of $3 billion BTCs. The unidentified whale first came to light on July 15, 2022, and mostly remained on the sidelines for three days. However, the mysterious wallet picked up its first lot by purchasing 15,499 Bitcoins worth $345.9 million on July 19th. The whale ramped up the purchases by adding another bag of 45,499 Bitcoin worth $1.06 billion to its wallet on July 20th. On July 21, the whale received 71,879 BTC worth a staggering $1.64 billion, data from BitInfoCharts shows.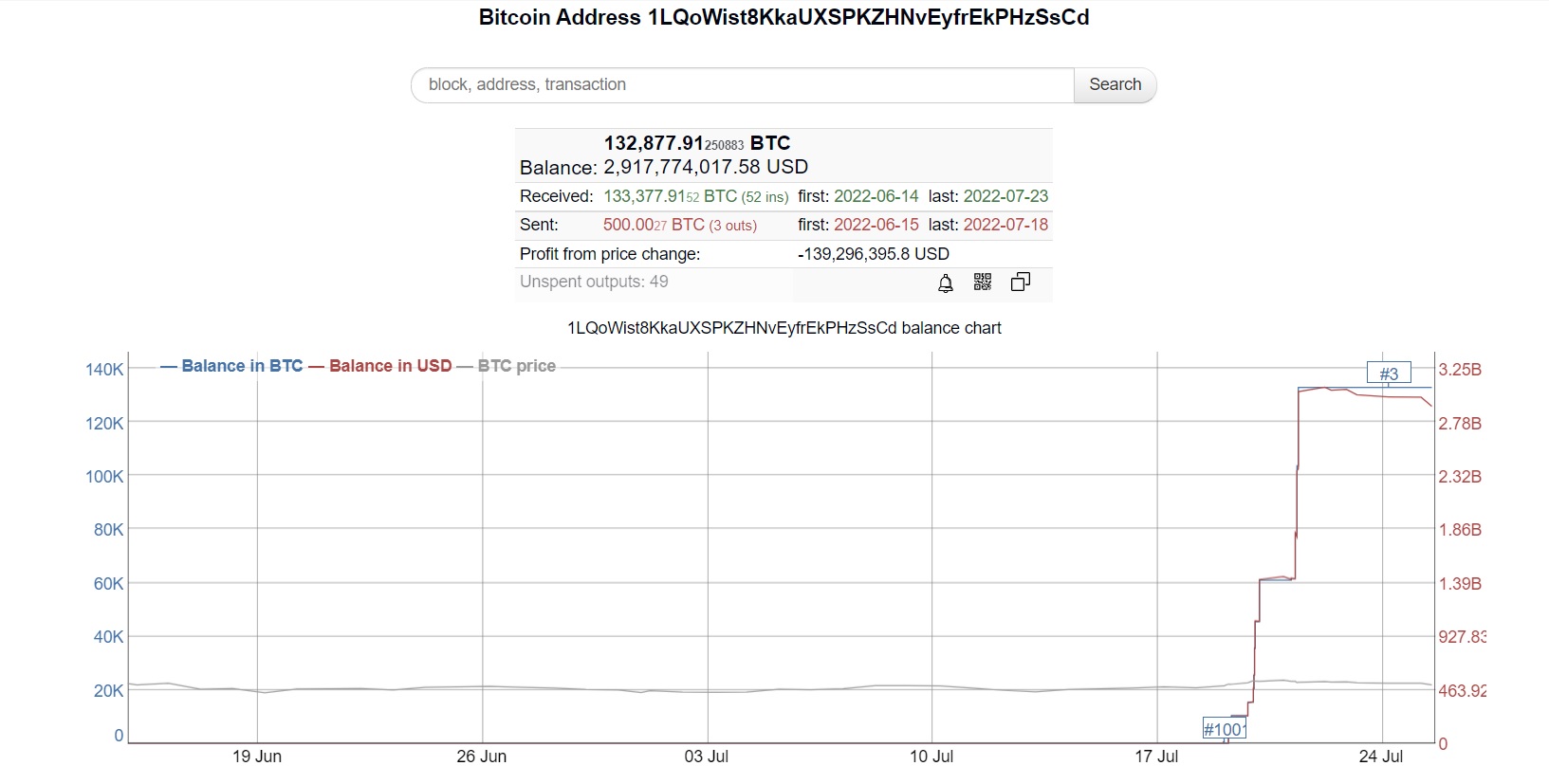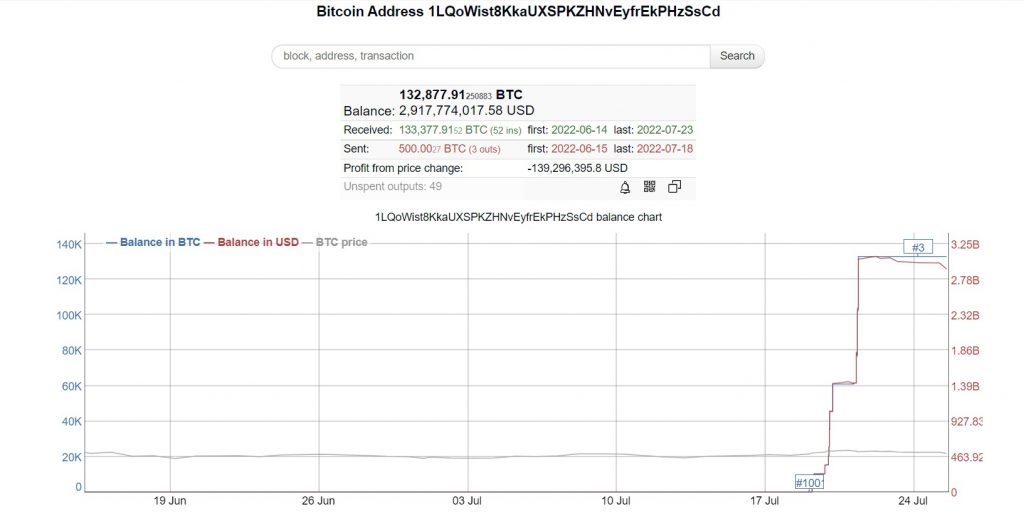 Currently, the mysterious whale wallet has over 132,877 Bitcoins worth a jaw-dropping $3 billion. The whale's identity remains unknown, and it is not confirmed if the whale is an entity or an individual. In just three days, the whale picked up a fortune of Bitcoin, and the wallet could see a splurge in numbers during the bull run.
Also Read: What Are the Chances of Bitcoin Falling to $0?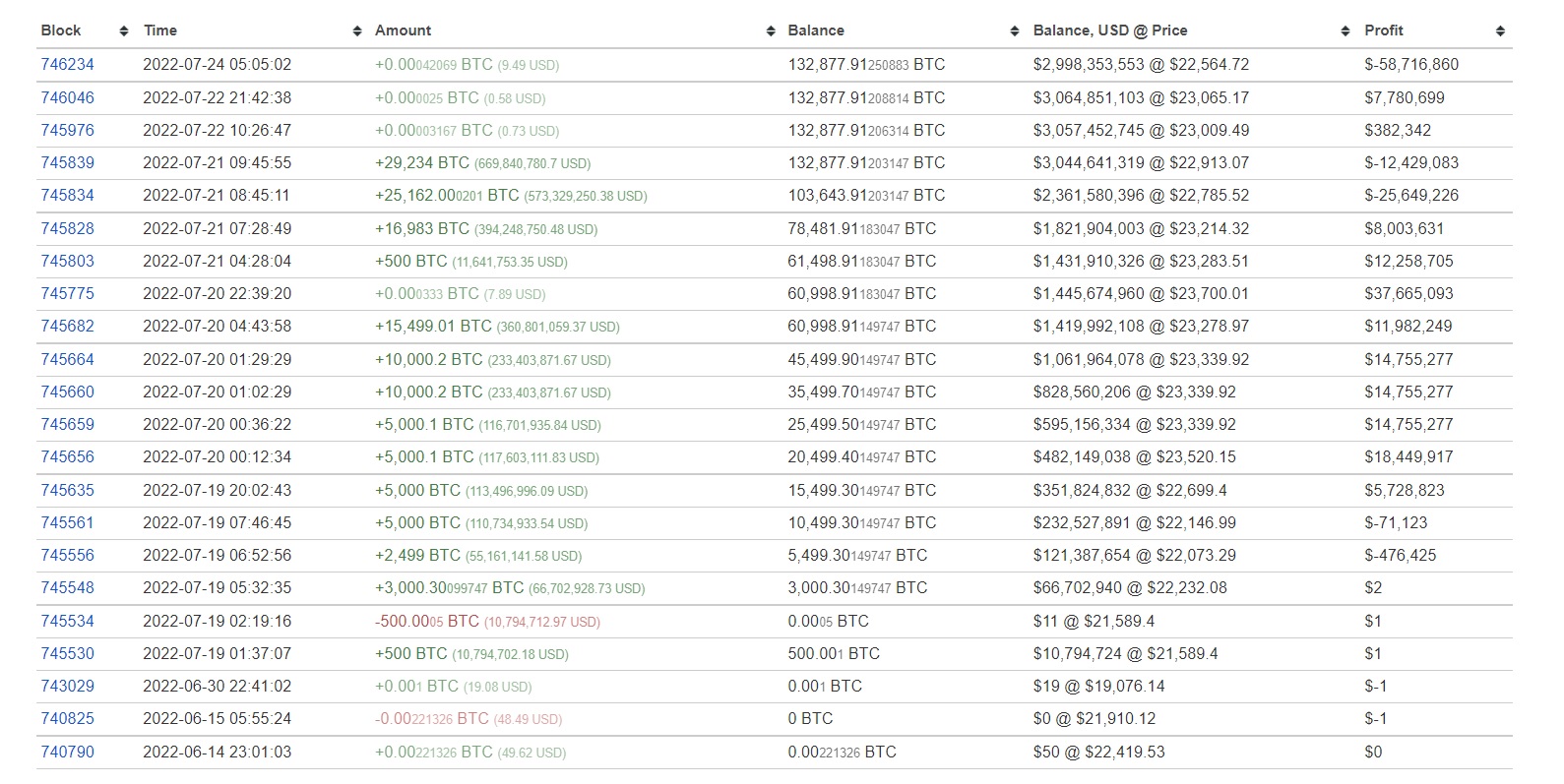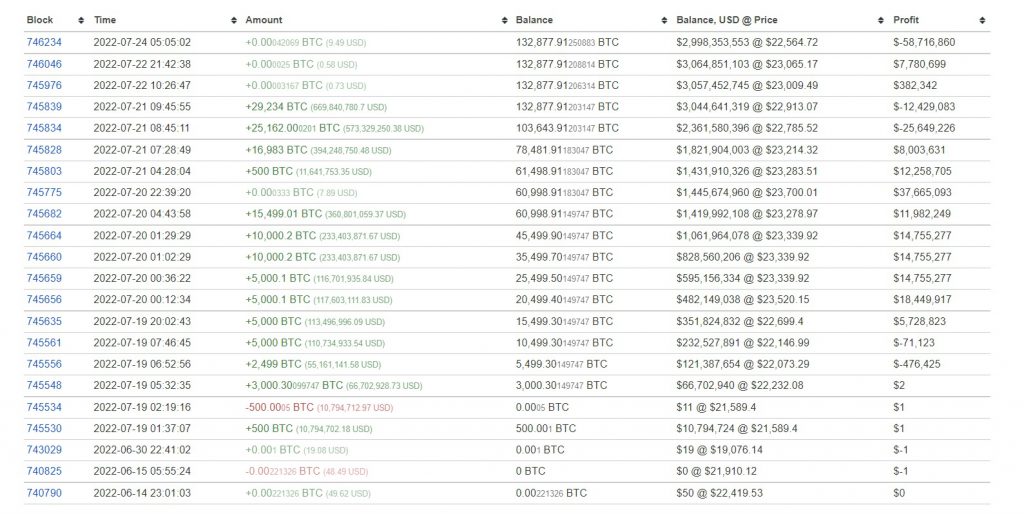 Bitcoin Whales
While the cash-strapped investors stay away from the markets, whales with surplus cash are going all in. A month ago, a Bitcoin whale purchased 1,427 BTCs in June 2020 alone during last month's price dip. The whale had picked up:
300 BTC on June 7
425 BTC on June 13
488 BTC on June 14
214 BTC on June 15
At the end of June, another Bitcoin whale splurged nearly $2 billion after picking up 1,418 BTCs. The whale in question now holds $2.56 billion worth of Bitcoin, purchased during the dips.
Also Read: Solana Prediction: Here's SOL's Target If The Market Rallies This Week
However, the whale also sold 500 BTC on June 14, making the count stand currently at 927 Bitcoins at present. The buying spree comes when Bitcoin struggles to cross past the $23,000 mark, and institutional and retail investors mostly stay away from the markets for fear of a further slump. Read here to know Bitcoin's short-term price prediction for the next few weeks.
At press time, Bitcoin was trading at $21,929 and is down 3.2% in the 24 hours day trade. BTC is also down 68% from its all-time highs of $69,044, which it reached in November last year.