The last couple of weeks have been bullish for assets from the crypto market. Riding on the back of the ETF-induced rally, Bitcoin surpassed $31k. In fact, when the performance of the top 50 assets is analyzed, BTC's seasonal show seemed to be decent enough. Over the past 90 days, it has appreciated by nearly 10%. Its forked version BCH, on the other hand, has fetched investors three-digit returns in the same period. Most other Altcoins, including Fantom, Chainlink, and Graph token, have reaped losses this season.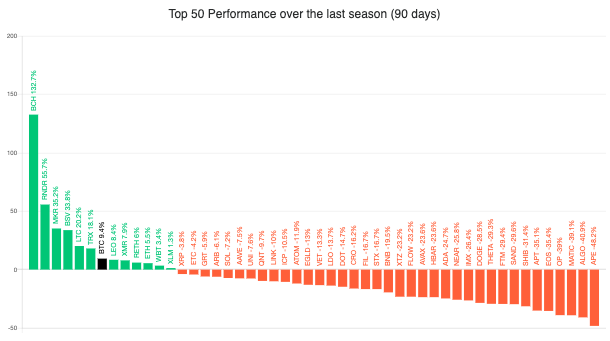 Also Read: Bitcoin Cash Rallies 111% in 5 Days: Back From the Dead?
With the focus shifting back to Ethereum now, market participants believe that an 'altcoin season' could be in the making. In fact, the setup for a bunch of DeFi assets seems ripe for a rally.
Chainlink and Co. to rally 100% next?
Bitcoin Cash and Compound have been making noise for quite some time now. As chalked out below, these assets have rallied by more than 100% each since the latter half of June. Interestingly, they followed the same path to attain highs. First, they re-claimed their breakdown-point price. Next, they successfully re-tested the level, and only then registered a three-digit rally.
At the moment, Chainlink, Fantom, Graph token, and Loopring have quite similar formations on their charts, opening the doors for a 100%+ rally. As illustrated below, the first three DeFi assets have already claimed back their breakdown point and have managed to pass the re-test, with Graph token up by ~15% already. On the other hand, the last asset, i.e. Loopring, is currently attempting to break above the aforementioned level. If successful, then it could as well board the bullish train by joining the likes of Bitcoin Cash and Compound.
Even though this setup doesn't guarantee an outright triple-digit pump, these assets do have the potential to register a streak of green candles and fetch their investors significant ROIs in the days to come.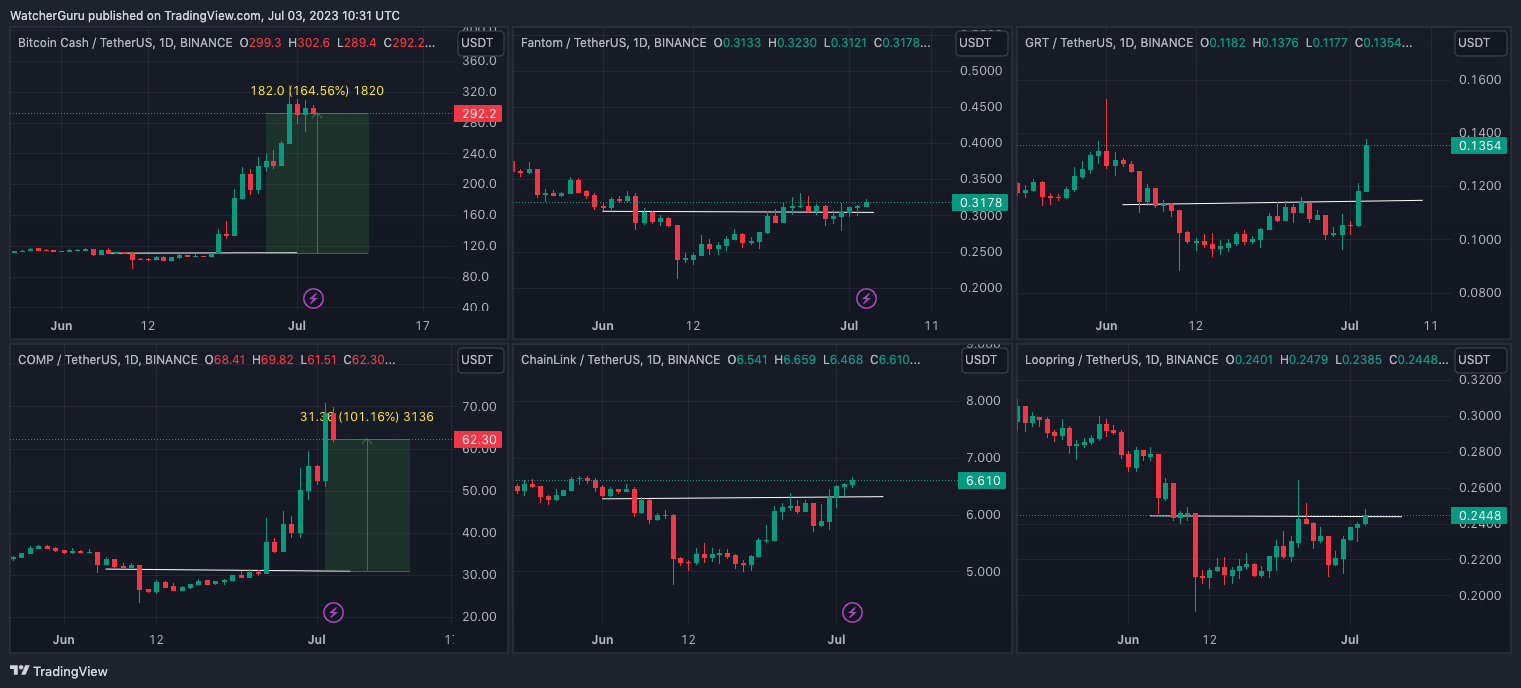 Also Read: Ethereum Classic Rallies 12% in 6 Hours: Will July be Bullish?