According to the countries, President, Luiz Inacio Lula Da Silva, and the two BRICS nations, Brazil and South Africa, have recently had discussions regarding the upcoming summit, and the Russian conflict in Ukraine. Da Silva stated that the discussion was held with South African President, Cyril Ramaphosa.
The duo reported meeting in Paris, according to Da Silva, to discuss various topics. Among those, the two BRICS leaders spoke at the BRICS summit, which is poised to be a vital one for the bloc. Additionally, they discussed Ramaphosa's recent meeting with Russian leaders regarding a potential end to the Ukrainian conflict.
Brazil and South Africa Meet to Discuss BRICS
The upcoming BRICS summit is primed to be one of the most important for the economic bloc. Indeed, topics of expansion and the development of a potential alternative currency should dominate the discourse. As the alliance could establish guidelines to encourage the bloc to grow and develop a trade currency for its members.
Now, with that summit arriving next month, the BRICS countries of Brazil and South Africa have met to discuss the upcoming Summit and the Russian conflict in Ukraine. Specifically, Brazilian President Lula Da Silva noted the discussion with South Africa's Cyril Ramaphosa.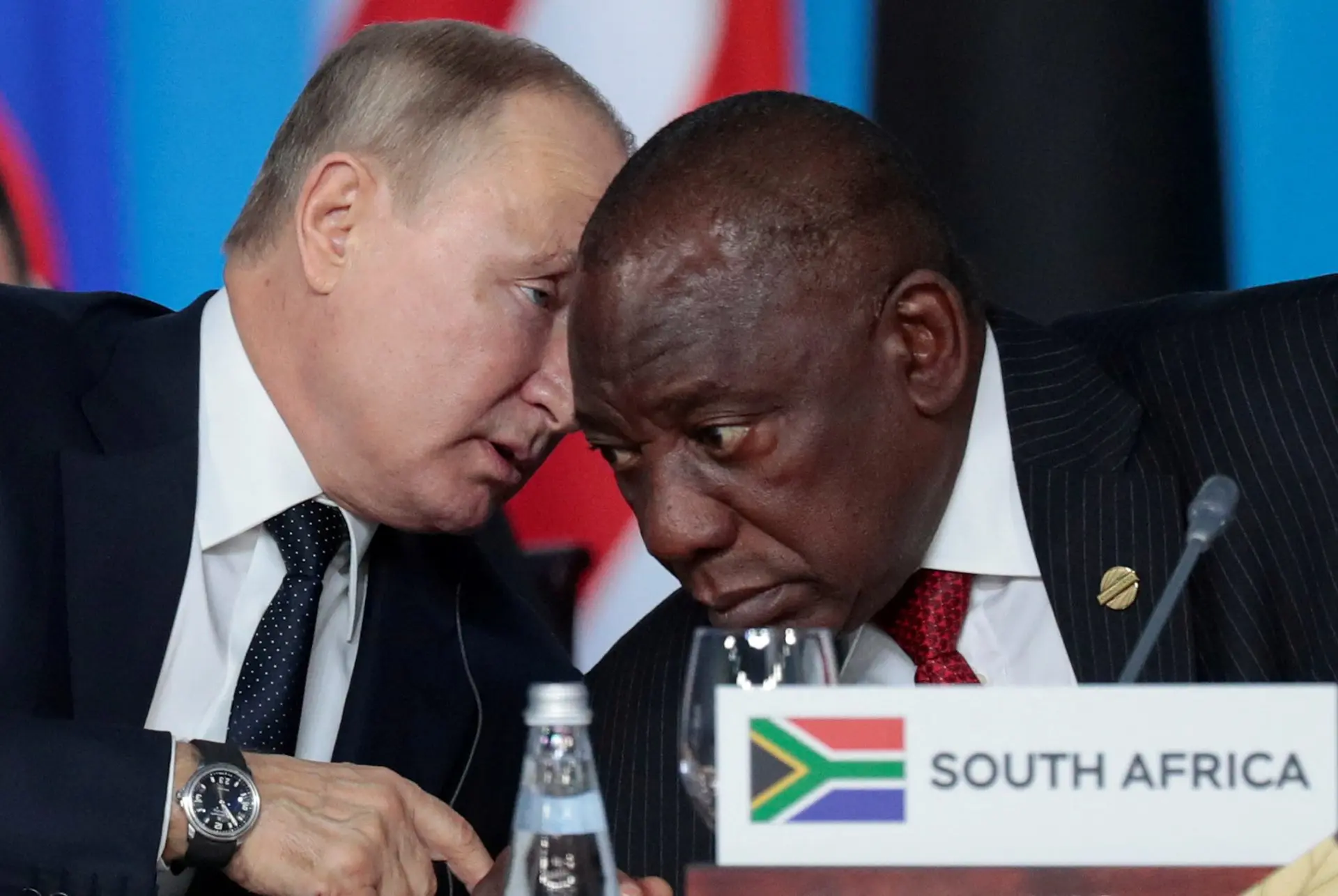 Among those discussions was clearly the upcoming summit, which is of the utmost importance for the alliance. However, there were no specifics regarding the contents of these discussions. Only stating that the broader gathering was discussed by the two.
Alternatively, Da Silva spoke with Ramaphosa about recent plans for peace regarding Ukraine. Specifically, referring to a peace plan constructed by African officials and presented to Russian leaders.
Clearly, the conflict has presented some controversy ahead of the summit. Russian Leader Vladimir Putin is facing an ICC-issued arrest warrant for crimes related to the events. Moreover, South Africa would be required to arrest the president if he were to appear in the country. Thus, setting forth a situation that has thrown some uncertainty into the upcoming summit.