The BRICS alliance will meet in August to jointly decide on the formation of a new currency. The summit will be held in South Africa and the bloc is focused on ending reliance on the U.S. dollar. BRICS is convincing other developing countries to stop using the U.S. dollar for cross-border transactions and trade in local currencies instead. The move is adding pressure to the already declining U.S. dollar and could lead to the new currency gaining strength. Fears of a major global economic crash are reeling if the new BRICS currency is accepted by the majority of developing countries.
Also Read: BRICS: U.S. Has 65% Chances of Slipping Into a Recession, India Has 0%
BRICS is an acronym for Brazil, Russia, India, China, and South Africa. The alliance will also consider expansion as 19 countries have expressed interest to join the bloc. BRICS could turn into BRICS+ by the end of the year if the expansion goes through. Read here to know the full list of countries that want to enter the BRICS group.
Will BRICS Currency Cause A Major Global Economic Crash?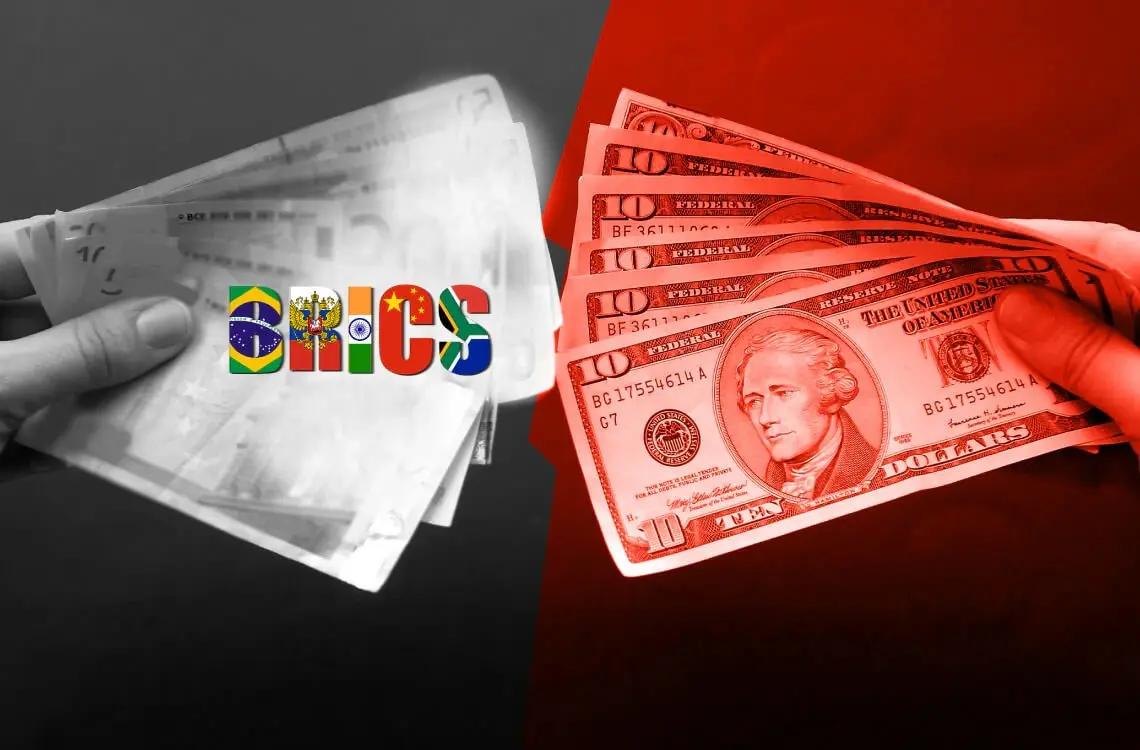 Robert Kiyosaki, the author of the best-selling personal finance book 'Rich Dad Poor Dad' predicted that the U.S. dollar "will die" if BRICS launch their new currency. The author-turned-analyst forecasted that if BRICS back their currency with gold, the U.S. dollar could begin to decline globally.
Kiyosaki predicted that gold, silver, and Bitcoin, could lead the way in the financial world and not the U.S. dollar. He also predicted that a "crash is coming" that could prove deadly to the U.S. dollar's prospects. The analyst forecasted that the new BRICS currency could become the next global reserve if more countries trade in it.
Also Read: BRICS: Iran Ditches U.S. Dollar for $10 Billion Trade With Iraq
Also Read: BRICS: 130 Countries Move Towards CBDC Currency, US Dollar in Jeopardy
"Giant crash coming. Fake money-aka first currency to die. BRICS meeting in South Africa August 22 to put nail in coffin of fiat. Fake money. Get into real gold, silver, and Bitcoin asap. Take care. End of fiat (fake) money near," he tweeted.