Bloomberg published a report this year indicating the probabilities of a recession in major economies country-wise. The report highlighted that the U.S. and other Western allies have higher chances of slipping into a recession than the developing economies. The U.S. has a 65% chance of falling into a recession and BRICS member India has a 0% chance of a recession. India's GDP is growing at a rapid pace and touched $3.75 trillion in 2023.
Also Read: BRICS: 130 Countries Move Towards CBDC Currency, US Dollar in Jeopardy
Goldman Sachs recently predicted that India will overtake the U.S. as the second-largest economy in 2075. Read here to know more details about the prediction for a better and more in-depth understanding.
Therefore, India can do without the BRICS alliance as its economy remains much stronger than its counterparts. The other members of BRICS face double-digit chances of a recession. Below are the chances of the BRICS countries slipping into a recession. BRICS is an acronym for Brazil, Russia, India, China, and South Africa.
Also Read: 41 Countries Ready To Accept BRICS Currency a Month Before Summit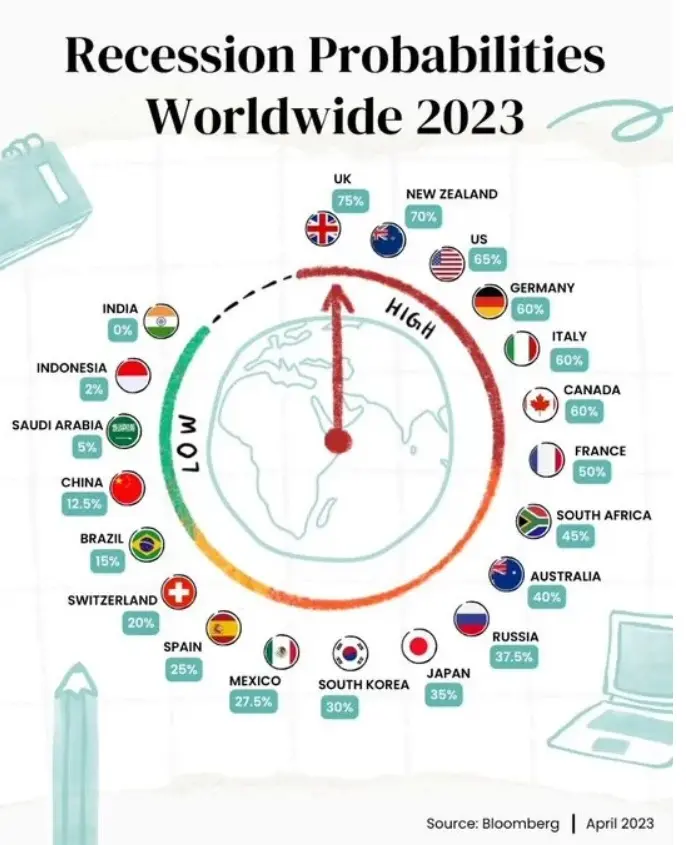 Brazil – 15%
Russia – 37.5%
India – 0%
China – 12.5%
South Africa – 45%
The highest among the lot is South Africa, which is set to host the next BRICS summit in August. Nonetheless, the BRICS bloc is better positioned to avoid a recession than the U.S. and its other developed Western counterparts.
U.S – 65%
Canada – 60%
UK – 75%
Germany – 60%
Italy – 60%
France – 50%
Australia – 40%
Japan – 35%
New Zealand – 70%
Mexico – 27.5%
Spain – 25%
Switzerland – 20%
Also Read: 8 Financial Sectors To Be Affected if BRICS Launch New Currency
India Might Back Out From Launching New BRICS Currency & Will Not Challenge U.S. Dollar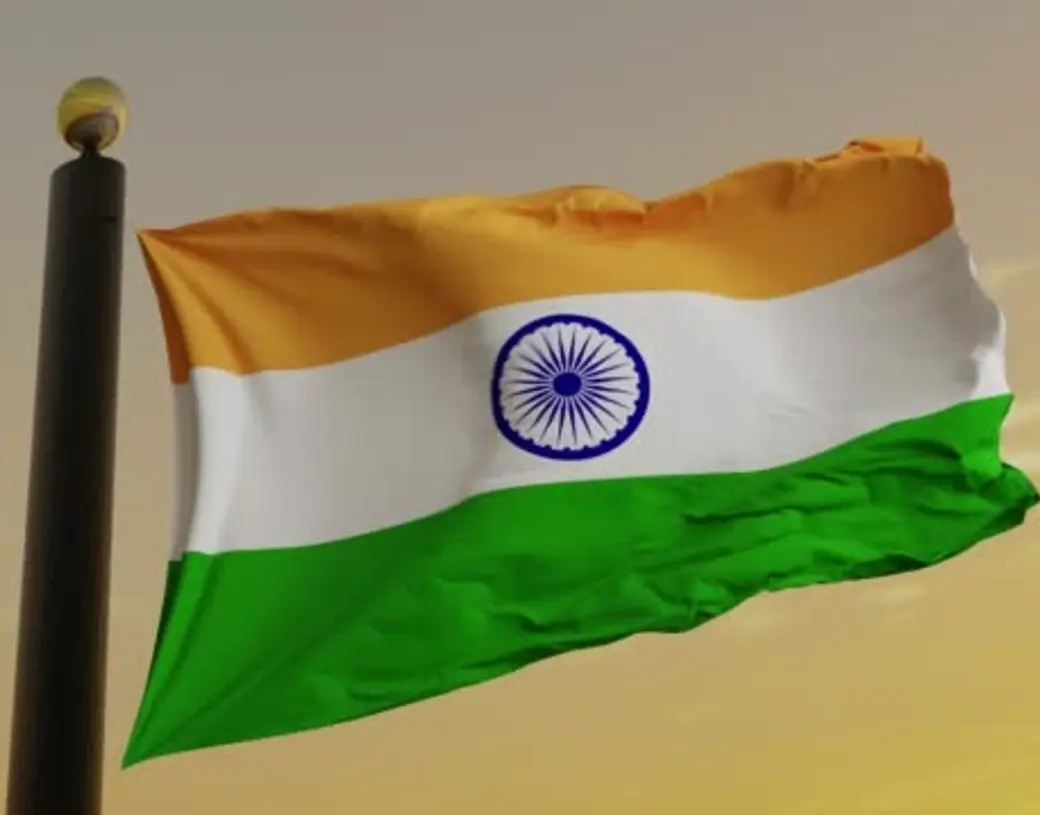 India's Foreign Minister S. Jaishankar hinted in a press conference that India will not take part in the formation of a new BRICS currency. China and Russia are advancing at a rapid pace to eliminate the U.S. dollar's global reserve status. India is a close and important ally to the U.S. and the two nations have billions worth of trade deals.
Creating a new currency will alter the geopolitical dynamics and put India on the back foot in realigning its economy. The risk is too high as the formation of a new BRICS currency will only benefit China and Russia. Read here to know why India is worried and skeptical about China's power prowl in its quest for global dominance.