Ethereum whales have purchased more than half a trillion Shiba Inu tokens in the last 24 hours. SHIB's infamous whale 'Gimli' purchased an enormous amount of SHIB tokens in two different transactions today.
In the first transaction, Gimli whale picked up 199 billion Shiba Inu tokens worth $2.07 million. Hours later, Gimli accumulated yet another 187 billion SHIB tokens worth $1.99 million. In total, Gimli purchased 386 billion SHIB tokens worth a staggering $4.06 million in less than 24 hours.
Also Read: SHIB Meets Golden Hour: Attracts 94% Buying Pressure Post Market Recovery
After Gimli's splurge, BlueWhale0159, who is ranked 373 on WhaleStats picked up 147 billion SHIB tokens worth $1.55 million.
In total, 533 billion Shiba Inu tokens were purchased by both Gimli and BlueWhale0159 combined, worth $5.59 million today.
The large transactions made SHIB enter the top 10 most purchased tokens on WhaleStats by the Ethereum whales. ETH whales now hold nearly 21.23% of SHIB in their portfolios worth $540 million.
Previously, the Gimli whale made headlines for buying Shiba Inu on a spree for close to three months. Gimli picked up billions of SHIB every two days from July to September 2021 making his/her name gain significant traction in the community.
Also Read: SHIB Burn Rate Jumps 800% After Whale Burns 520 Million Tokens
Gimli's large 'buy orders' dipped in 2022 and the whale is again back in action. However, the Gimli whale's identity remains to be a mystery and is not known if it's an individual or an entity.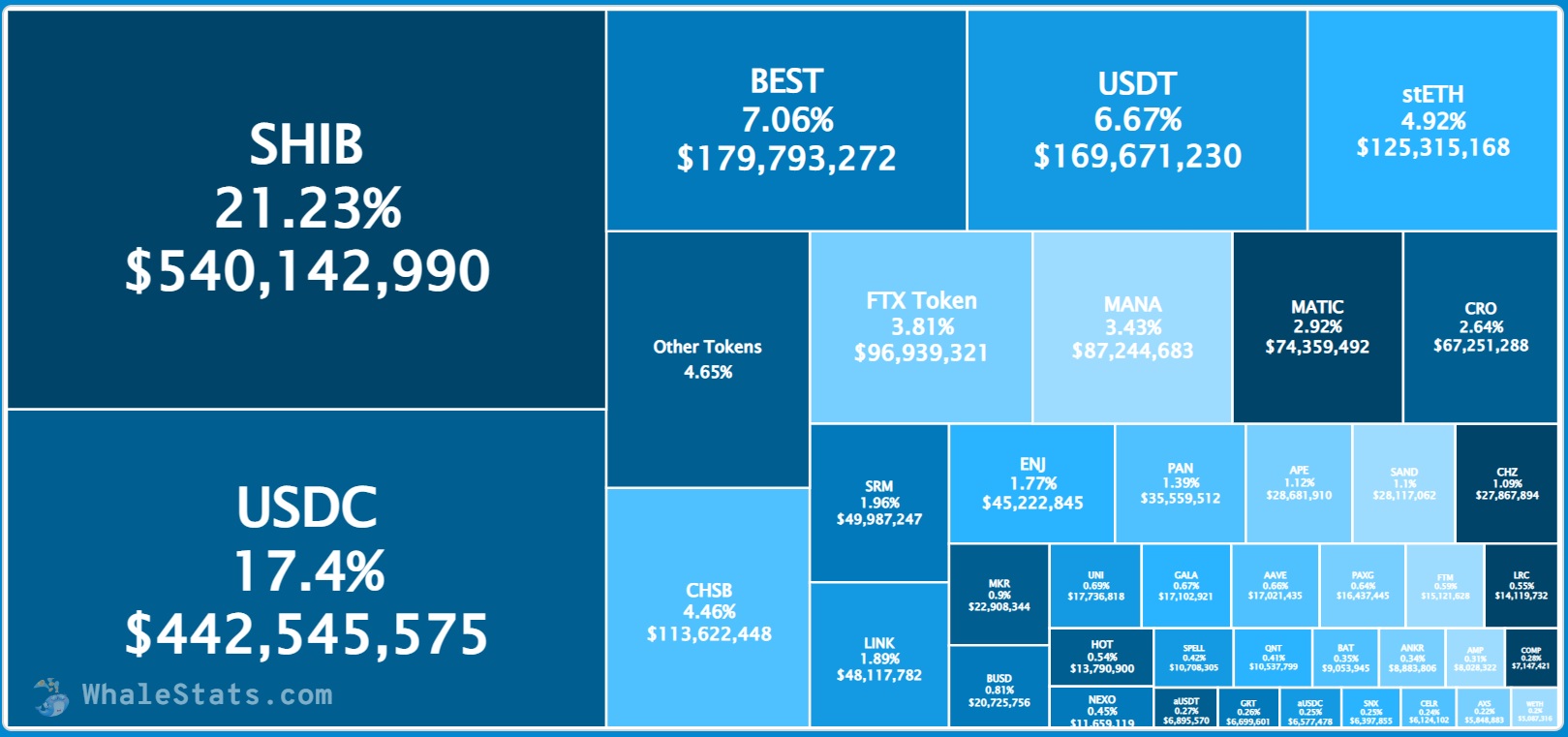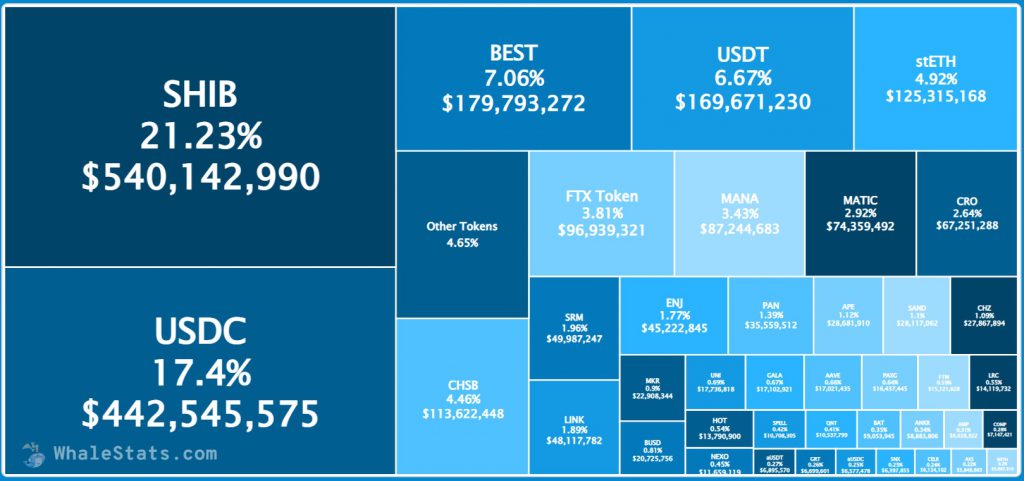 Both Whales & Retail Investors Find Shiba Inu Attractive
While whales are accumulating large amounts of SHIB tokens, retail investors, on the other hand, are buying the dips too. Data from Coinbase shows that SHIB has attracted buying pressure with more than 90% of investors keeping it on 'buy'. The trend has remained intact for seven consecutive days where 'buy' orders have outpaced the 'sell' orders.
Investors find Shiba Inu's price affordable and therefore add millions of tokens to their portfolio. They believe that SHIB will someday deliver the desired results and cater to their financial aspirations. However, whether SHIB will head to the moon or fall to Earth, only time will tell.
Also Read: How 2 Low-wage Workers Turned Millionaires With Shiba Inu
At press time, Shiba Inu was trading at $$0.00001079 and is up 3.15 in the 24 hours day trade. The dog-themed token is down 88% from its all-time high of $0.00008616, which it reached in October last year.