Ethereum jumped from $1,250 to $1,400 during the weekend, making it the highest rally in July 2022. ETH is still displaying bullish sentiments and is up nearly 6% on Monday, suggesting that a price rally might be on the cards. Influencers predict Ethereum might be on the verge of a breakout and not return to three digits again. However, veteran analyst Peter Brandt poured cold water on Ethereum's weekend rally and called its positive streak "Questionable."
Also Read: When Will Shiba Inu Reach 1 Cent? Shytoshi Answers the Question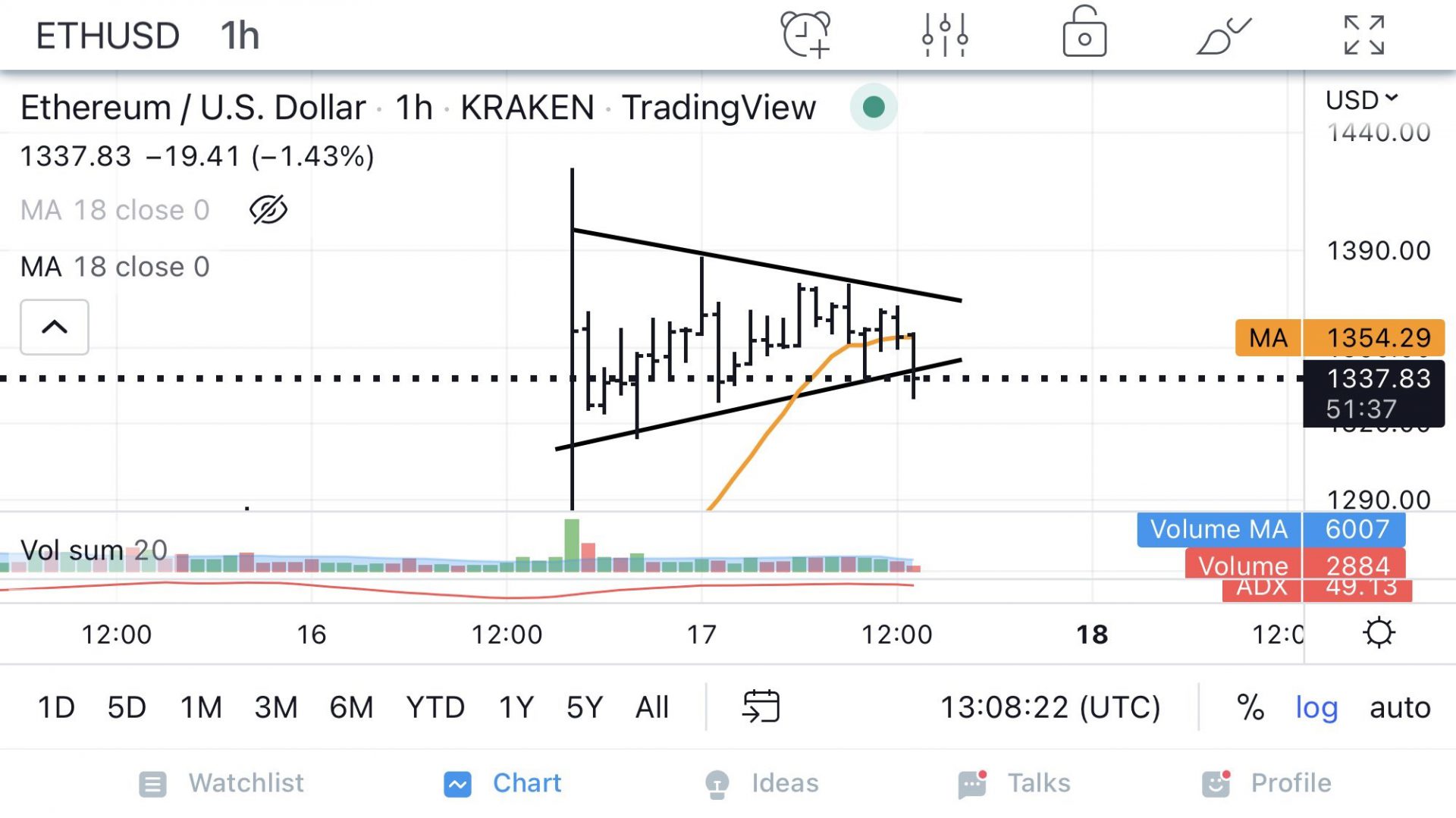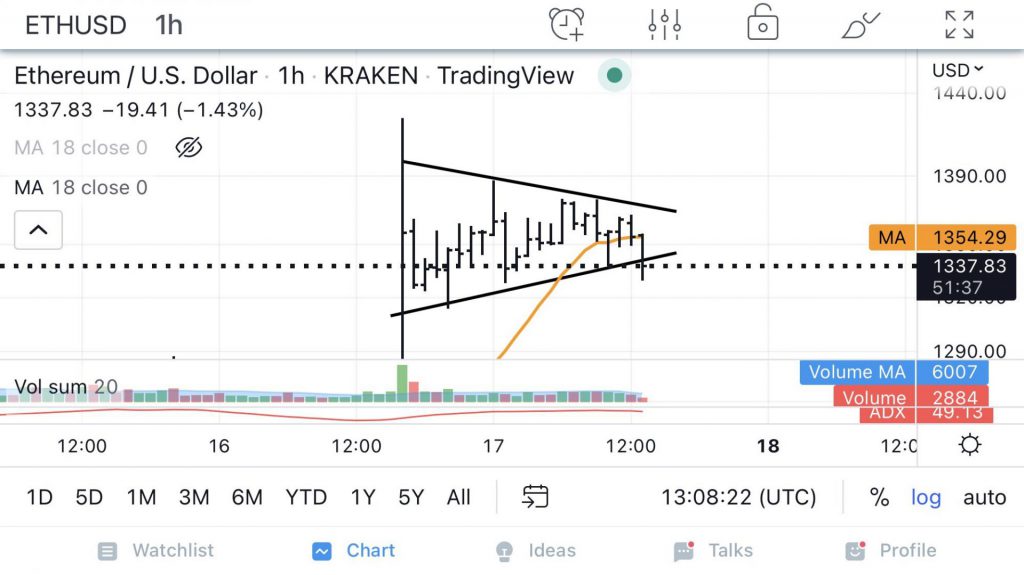 Brandt noted that ETH's rally occurred on "extremely light volume" and suggested that its price rise was just a flash in the pan. The analyst stated that aggressive ETH buying had declined sharply, and ETH could slip to three digits again.
The veteran analyst tweeted a chart of Ethereum, saying, "Will be interesting to monitor the morphing. But for right now, this is what we have ETH." He continued, "The upturn came on extremely light volume. I.E. the thrust was not based on aggressive buying from strong hands and is, therefore, questionable."
Also Read: Bitcoin Will Reach New All-Time High Within 24 Months: CoinShares CSO
Can Ethereum Slip to Three Digits Again?
Despite the cryptocurrency market jumping in price lately, enthusiasm in the sector has seen a dip. Institutional investors are removing their holdings and jumping ship faster than ever recorded, revealed data from CoinShares. The outflows are much more substantial when compared to the inflows suggesting that confidence in the market has declined.
On the other hand, even retail investors fear going all-in despite the price drop as they dread another correction. Therefore, both retail and institutional investors are on the bylines by playing the 'wait-and-watch' game.
Also Read: Solana Mobile Phone: What is Solana Phone 'Saga' & When Will It Launch?
In addition, other ongoing global events point towards another crash that could wipe out the recently generated profits. The events are:
Uncontrollable economic issues in developing countries
Euro falling sharply against the U.S Dollar
Concerns of ever-rising inflation.
Read here to know more about how these three events can lead the market to dip further in the coming days. All these pinpoint that the crypto market, along with Ethereum, will see a crash, and ETH will trade in three digits again sooner than expected. It is advised to remain cautious during this period and wait and watch for dips before going all in.
At press time, Ethereum was trading at $1,403 and is up 6% in the 24 hours day trade. It is also up nearly 31% in the last 14 trading days.