French fintech startup, Lydia, has announced that it has raised $100 million in a funding round. The Series C funding round was led by existing investors Accel and Tencent. The investment round also saw participation from first-time investors, Echo Street and Dragoneer.
As a result of the Series C round, the startup has acquired unicorn status. Investors use the term to describe private startups that reach $1 billion or more after investor valuation. There are currently only 554 unicorn startups in the world.
Lydia plans on using its newly attained capital to expand its footprint in Europe. While speaking to TechCrunch, Lydia's CEO and co-founder, Cyril Chiche, shared that the firm plans to hire more than 800 people in the next three years. Additionally, he shared that the firm hopes that by 2025, 10 million Europeans will use Lydia as their primary account.
Lydia's recent funding round comes almost a year after its last one. The firm held the Series B funding round in December 2020. During the funding round, Lydia raised $86 million. Already existing investor, Accel, led this round. Moreover, the firm's seed funding was in January 2020. The Tencent led investment round raised the firm $45 million.
More on Lydia
The Lydia app initially began as a peer-to-peer mobile payments application. Afterwards, the app extended into personal loans and cashback. The app has seen lots of increased usage over the years as a benefit of crypto's growing influence.
The app, which is comparable to Venmo or Cash App, currently boasts of having 5.5 million users. Part of their 5 million users includes the French people. A third of them who have an account fall between 18 and 35 years old.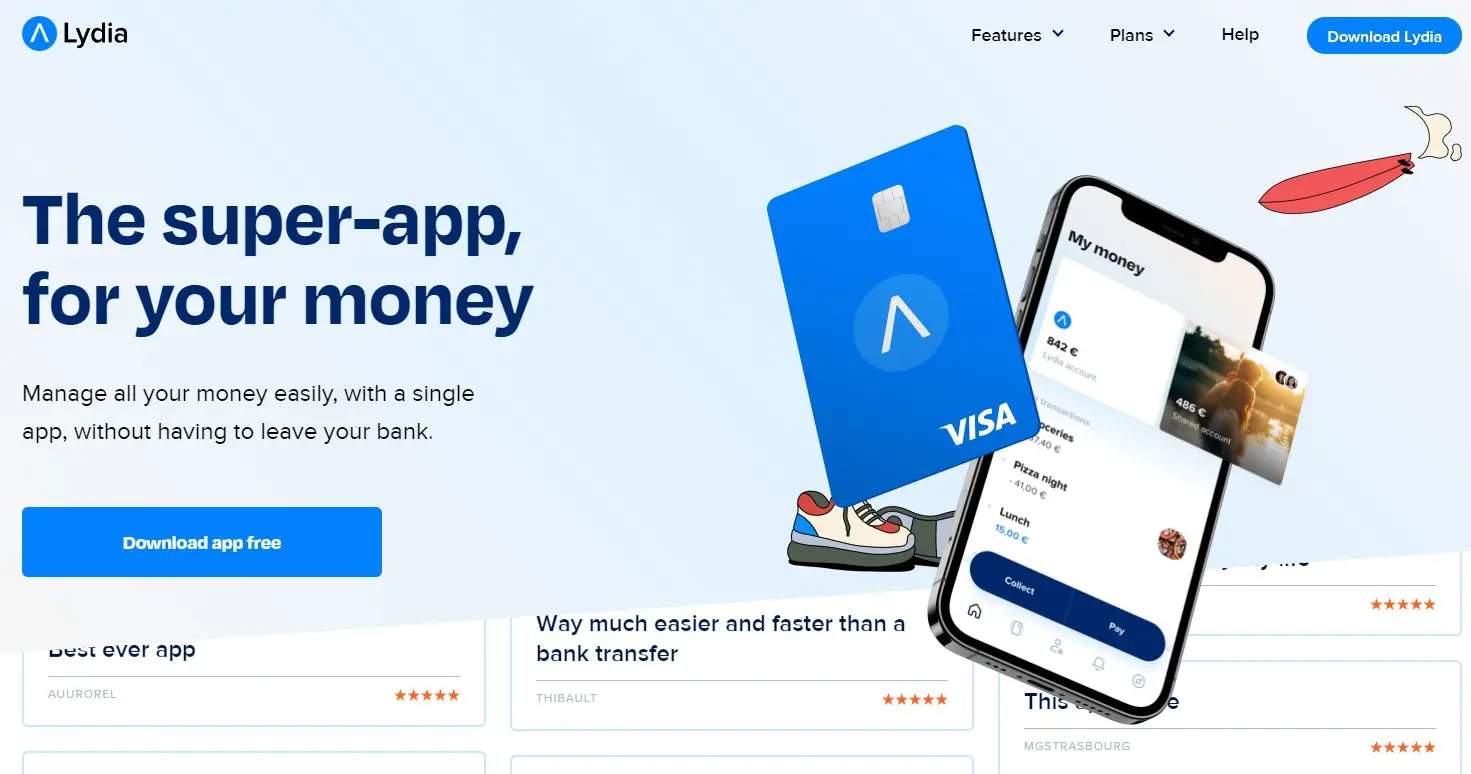 Lydia has attracted an enormous user ship due to its wide variety of services such as savings and loans products. Upon its recent partnership with Bitpanda, an Australian crypto exchange, the app currently offers crypto and stock trading. The provision of a variety of services has all been with the vision of increasing engagement.
Sending and receiving payments within the app is free. However, the app user has the option to upgrade their account by getting a premium subscription. In the event of taking out a loan, app users can get a loan from 100 euros to 3,000 euros for the loan.
About Lydia Solutions
Lydia is a financial technology and payment company whose base is Paris. Antoine Porte, alongside the company's current CEO, formed Lydia solutions in 2011. The company operates and develops the application, which it launched in France in 2013 July.
In 2016 September, the company launched their payment card, the Lydia Visa card. The company currently offers user accounts, insurance, loans and gift cards, in addition to payment cards. On top of these services, the company also provides crypto trading and stock trading services.