An unidentified investor shot to fame after he invested a mere $251 into Pepe Coin on launch day. The investor swapped $251 worth of Ethereum in a DEX and got to accumulate 5.9 trillion Pepe Coins. In just three weeks post-investment, the $251 turned to $8 million as Pepe skyrocketed in price. The frog-themed meme currency entered the top 100 list of cryptos attracting heavy bullish sentiments in the indices. Nonetheless, things are going downhill as the crypto markets crashed and the meme coin is down 78.31% from its ATH.
Also Read: The 1 Cent Dream: Shiba Inu To Reach $0.01? See What Google Bard Says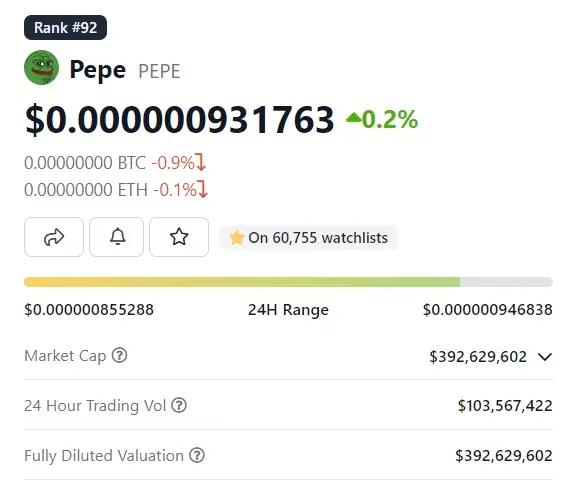 Pepe Coin Crash: Profit of $8 Million Heads South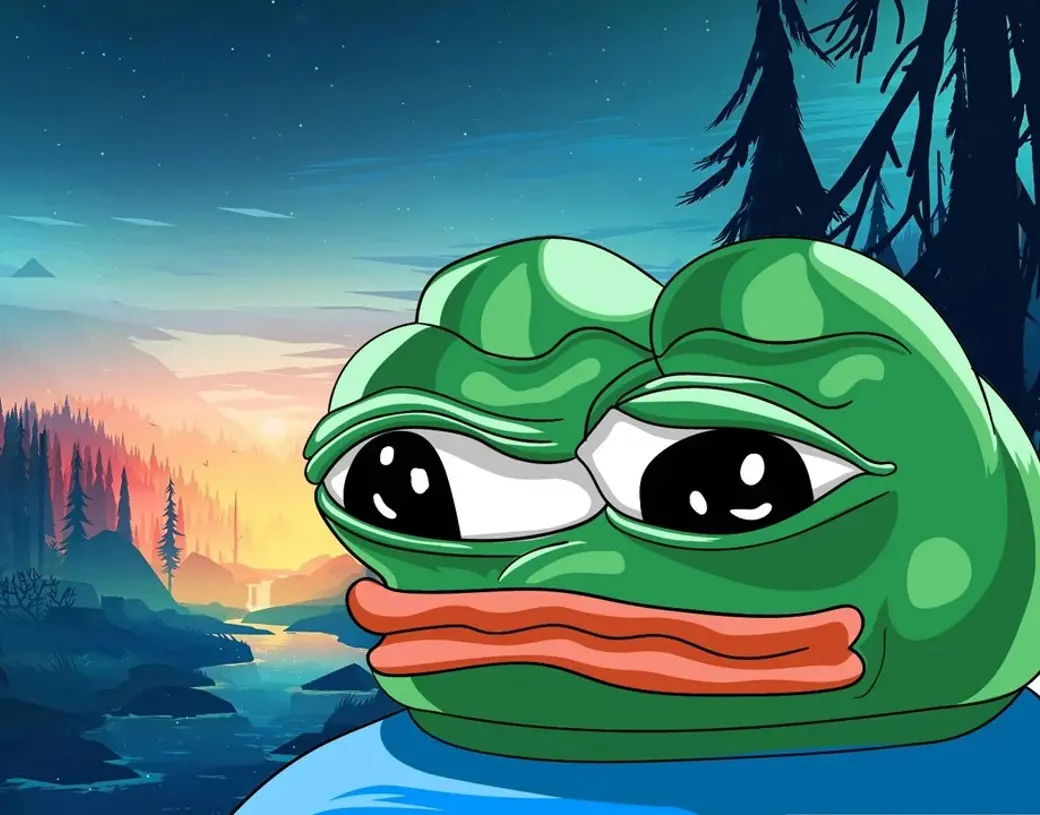 Pepe Coin added an extra 'zero' during the weekend's crash sending its price fall deep south reaching $0.000000934094. Therefore, the mysterious investor who enjoyed a profit of $8 million, saw his/her portfolio get slashed by $2.5 million. The same 5.9 trillion tokens are now worth $5.5 million.
Also Read: Shiba Inu: You Can Become a SHIB Millionaire With Only $8.5
However, despite the correction, the investor remains a millionaire and could lead a comfortable life if he/she decides to sell the holdings. If Pepe begins to decline sharply yet again in the coming months, then his/her millionaire status could be challenged.
A handful of holders made life-changing gains with Pepe Coin as it rallied hard in April and May 2023. The ones who made it big mostly took an entry position just a few hours post its launch. Investors who got in mid-May and thereafter, are mostly suffering from losses now.
Also Read: Shiba Inu: If You Invest $1,000, How Much Will SHIB Be Worth if It Reaches ATH?
The meme currency is not equipped with use cases that could impact the markets and change its price action. Pepe Coin solely depends on 'fame and craze' and a fall this sharp has fizzled out its hype among investors. The meme coin has slim chances of skyrocketing again like it did during its initial days.
At press time, Pepe Coin was trading at $0.000000934094 and is up 0.2% in the 24-hours day trade. It is down 78% from its all-time high of $0.00000431, which it reached on May 5, 2023.