Shiba Inu fell drastically during the weekend, shedding double-digit losses. SHIB dipped 25% on Sunday falling from a high of $0.000008 to a low of $0.00000591. The collapse from $0.000008 to $0.000005 caused investors to become disinterested in Shiba Inu fearing that it could dip further. The sentiments are mostly negative and the dog-themed token needs to rally hard to regain trust in the community. SHIB has not rallied since October 2021, when it reached its all-time high of $0.00008616.
Also Read: The 1 Cent Dream: Shiba Inu To Reach $0.01? See What Google Bard Says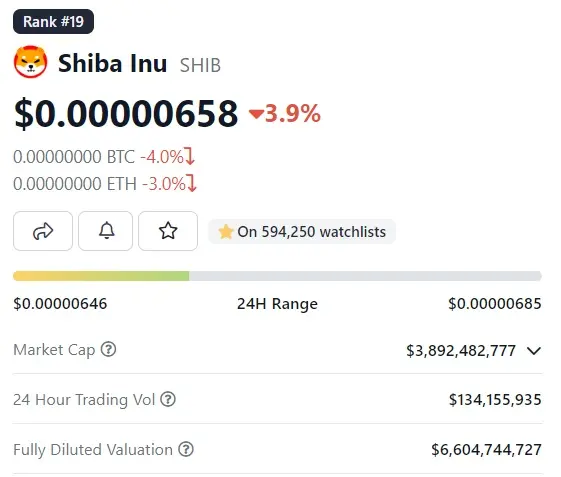 It's been nearly 20 months since SHIB delete a 'zero' but added one during this period. Another leg down from here could make the token trade with six 'zeroes' in the indices. Considering that SHIB is now at its yearly low, an investment made today could deliver decent profits when it reclaims its ATH.
In this article, we will highlight how much money users might make if Shiba Inu reclaims its ATH, with an investment of $1,000 today.
Also Read: Shiba Inu: You Can Become a SHIB Millionaire With Only $8.5
How Much Could You Make If Shiba Inu Reclaims Its ATH With A $1,000 Investment Today?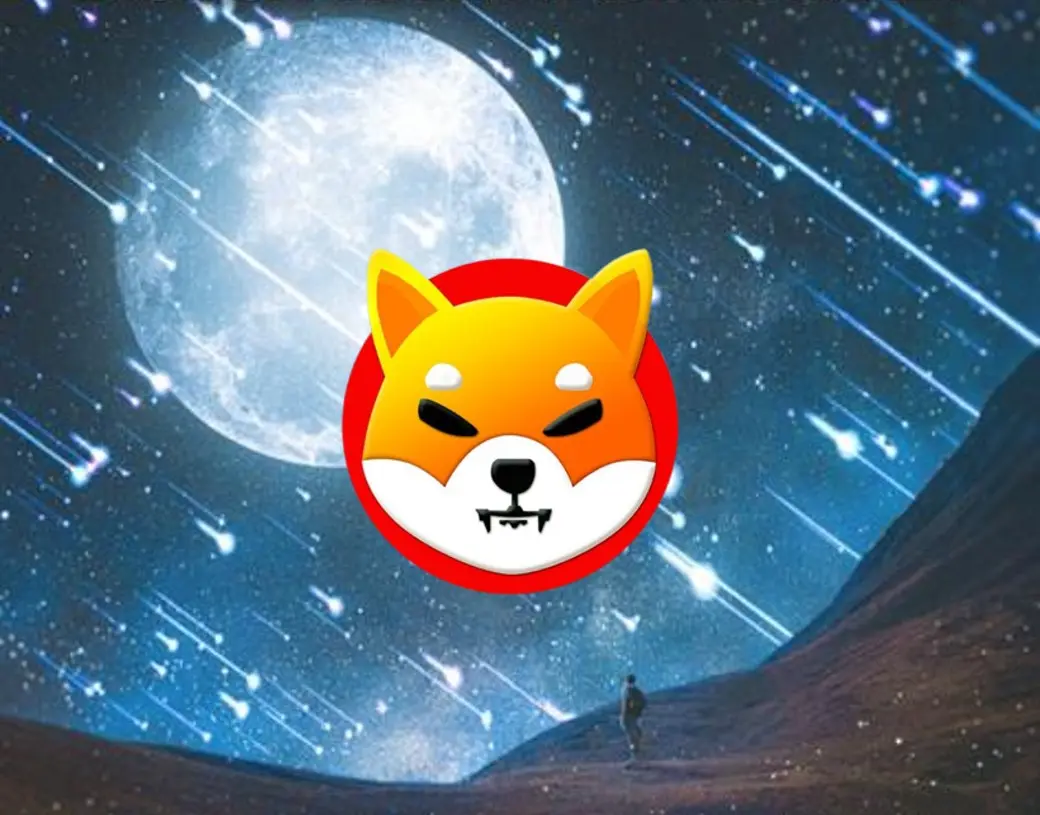 Shiba Inu is currently trading at $0.00000658 and is down nearly 4% in the last 24 hours. Therefore, for a $1,000 investment made today, users can get to accumulate 151 million tokens. On the other hand, SHIB is down 92.34% from its all-time high giving investors the opportunity to accumulate more.
Also Read: How Much Percent Must SHIB Rise To Reach $1?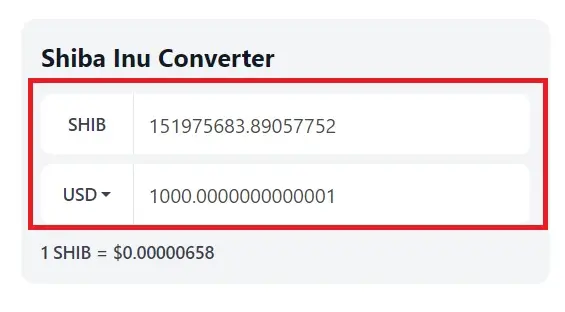 If Shiba Inu rallies hard and reclaims its ATH of $0.00008616, the $1,000 investment done today could turn to $13,094. That's an uptick and returns on investment (ROI) of approximately 1,300%.
In conclusion, an investment of $1,000 when SHIB is at $0.00000658 would allow investors to accumulate 151 million tokens. If SHIB reaches its ATH of $0.00008616 again, the $1,000 investment could become $13,000.
Also Read: Shibarium To Catapult SHIB's Price to $0.001?
However, there is no guarantee that SHIB might reclaim its ATH again in the coming months or years. The markets remain in bearish territory due to macroeconomic factors affecting the global economy.