Bitcoin's rude awakening below $36,000 on Saturday sent shockwaves within the crypto community. While most alts hit monthly lows, losses in SafeMoon and Floki Inu could be traced well before the broader market-thumping. However, SFM maintained a slight advantage over its rival due to the presence of a reliable support region. This round-up takes a look at SFM's and FLOKI's progression on the chart and sheds some light on external developments.
READ ALSO: Whale investor moves Shiba Inu profits to Safemoon V2 with a $292,000 splash
SafeMoon V2 [SFM]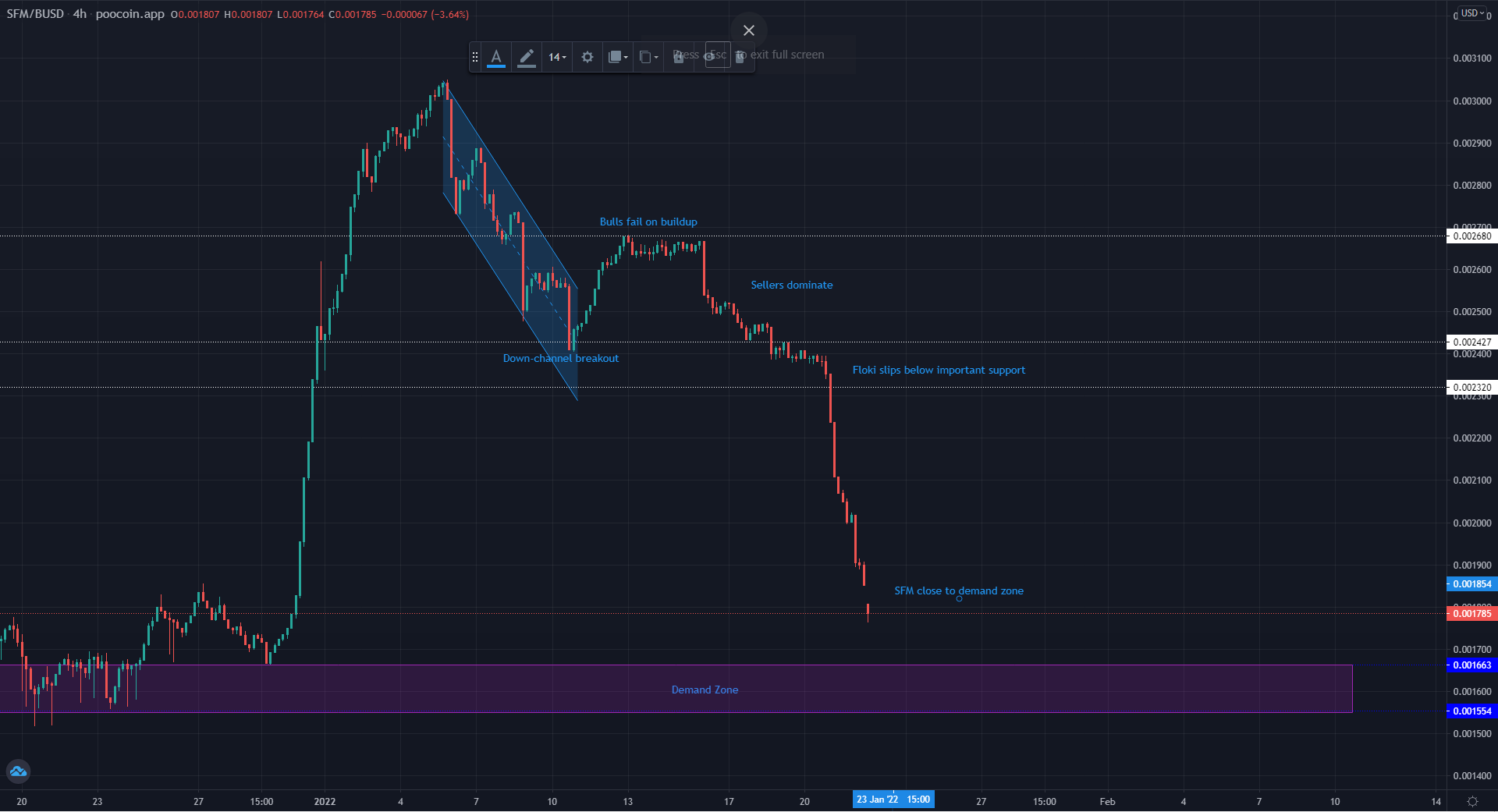 SafeMoon V2's price has been nothing short of a rollercoaster so far in 2022. A fantastic start to January saw SFM jump by nearly 90% during the first week, only to be hamstrung by a down-channel soon after. While a breakout did carry a lot of promise, the buildup between 12-15 January was capitalized by sellers, who imposed major restrictions on SFM's price trajectory. The last 48 hours turned even more ugly after SFM registered a massive 26% decline, in line with a broader market sell-off.
However, SFM was not too far away from its safest spot on the chart. An additional 5% fall would bring SFM to a demand zone between $0.001663-$0.001554, which was responsible for the abovementioned rally. Below this was untested ground and it's difficult to predict where buyers would establish a new base.
READ ALSO: Bitcoin to $40,000 in the next 24-48 hours? Here's how it could happen
Barring market extremities, SafeMoon is advancing its own ecosystem through new innovations. It is currently awaiting a green light to roll out Operation Phoenix in the Gambia. Details of the project can be found here.
Floki Inu [FLOKI]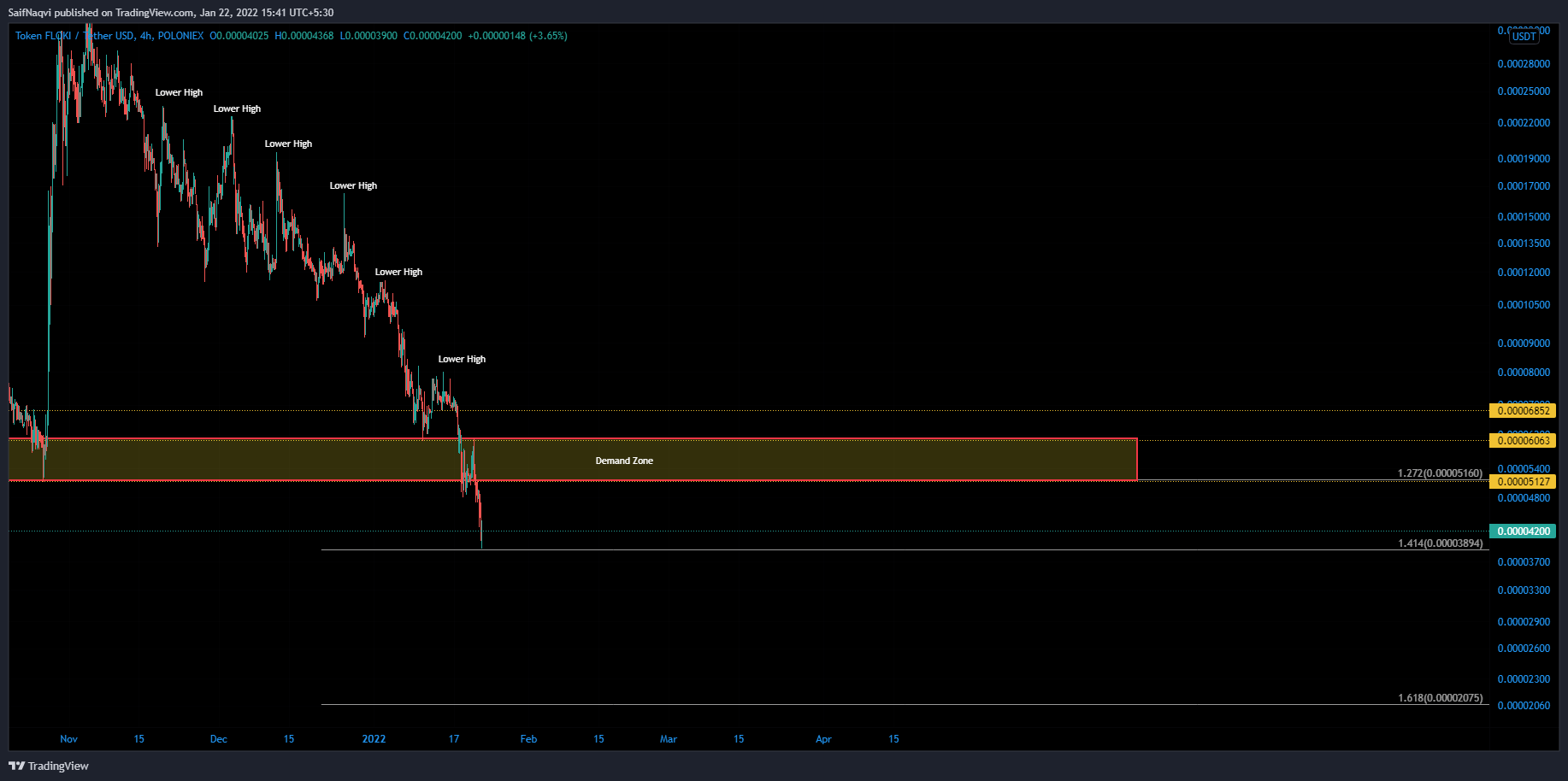 Floki Inu's price has remained downhill since November 2021, paying little-to-no respect to external developments. For instance, Tesla's announcement on accepting Dogecoin as a valid form of payment barely made a dent on FLOKI's market, as the latter continued to move rangebound between $0.00007794-$0.00006852 on 14 January.
Investors were even indifferent to Floki Inu's DAO update, as the alt saw a minor 3.5% increase on 15 January before registering a 50% decline in the following week. The mass exodus of bullish traders and a seemingly never-ending streak of lower lows continues to plague FLOKI's market, which was yet to show any signs of life. The Fibonacci Extension tool placed some hypothetical areas of support at $0.00004032 and further down at $0.00002075.