The U.S. Securities and Exchange Commission (SEC) has sued Hex and its founder Richard Schueler aka Richard Heart. The SEC charged the Hex founder with misappropriating millions of dollars of investors' funds from unregistered cryptocurrency assets. According to the filing, the SEC claims that Hex is a security and unlawfully raised more than $1 billion through offerings.
Also Read: 74 Countries Ready To Attend BRICS Summit In August
Heart is also the founder of PulseChain (PLS) and PulseX which was launched on May 15, 2023. The founder had asked investors to sacrifice their cryptocurrencies in exchange for PLS and PLSX tokens.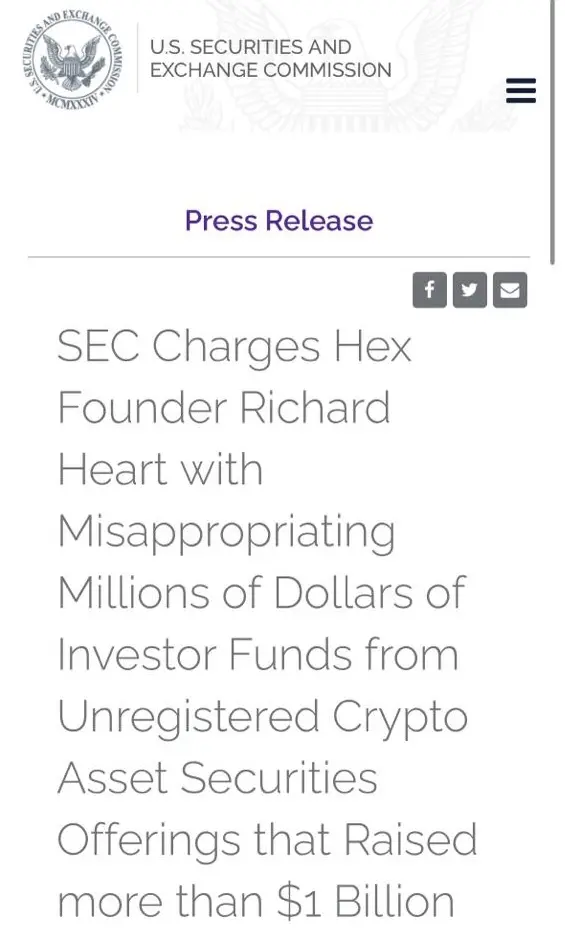 The lawsuit alleges that Heart attempted to evade securities laws by calling on investors to "sacrifice" (instead of "invest") their cryptocurrency assets to receive PLS and PLSX tokens.
The SEC lawsuit alleges that Heart defrauded investors by spending their "sacrificed" cryptocurrencies on exorbitant luxury goods. The complaint stressed that a legal framework must be held against Heart making him accountable for his actions.
Also Read: China & Pakistan Vs India at BRICS: Rivalry 'PRICS' the Alliance
"Heart called on investors to buy crypto asset securities in offerings that he failed to register. He then defrauded those investors by spending some of their crypto assets on exorbitant luxury goods," said Eric Werner, Director of the Fort Worth Regional Office. "This action seeks to protect the investing public and hold Heart accountable for his actions."
HEX, PulseChain Crashes After SEC Files Charges Against Richard Heart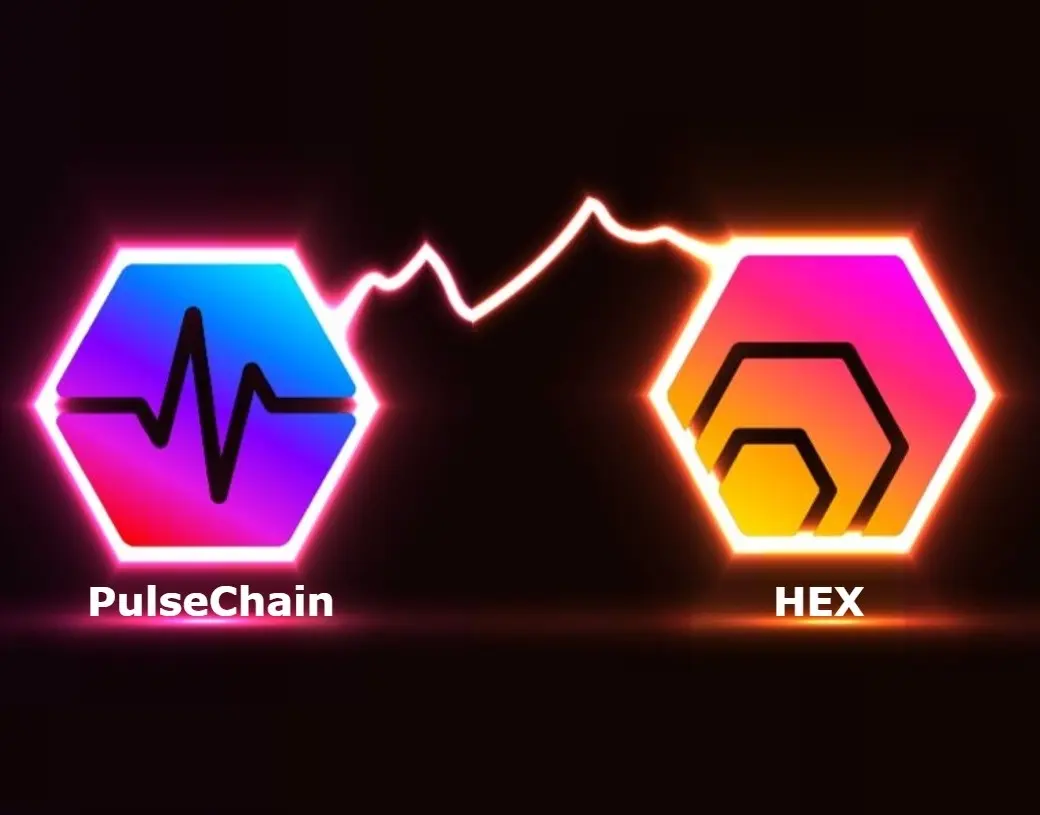 After the lawsuit became public, both Hex and PulseChain nosedived double digits in the indices. While Hex plummeted 26%, PulseChain crashed nearly 40% an hour after the charges were filed.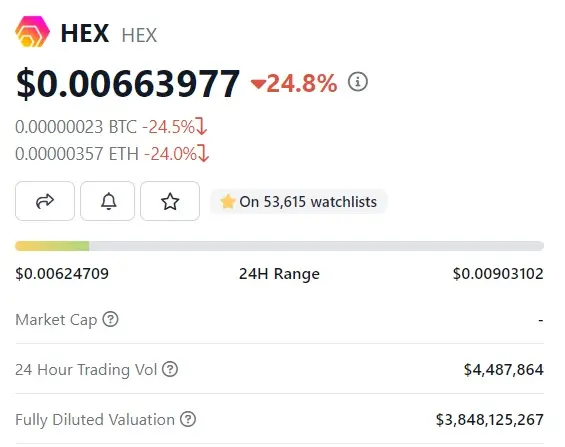 Hex is already down nearly 98.70% from its all-time high of $0.51, which it reached in September 2021. Its price is now hovering around the $0.00659788 mark and could slip further due to the lawsuit.
Also Read: BRICS: Bolivia Ditches U.S. Dollar, Pays Chinese Yuan for Global Trade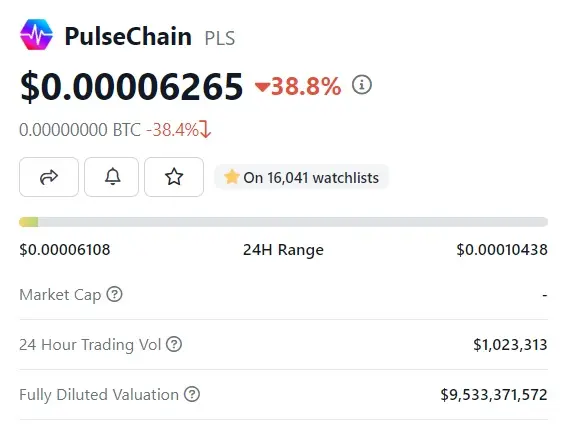 PLS is also down close to 79% from its all-time high of $0.00029951, which it reached in May this year. PulseChain is hovering around $0.00006265 and has more chances of heading south due to the lawsuit.