Leading meme currency Shiba Inu is now trading at the $0.0000069 level on Tuesday. SHIB has been on a downward spiral since 2022 and went from trading with four 'zeroes' to five 'zeroes' in a year. The price stagnation is testing the patience of investors as the majority of holders are underwater. Day traders are unable to book profits due to razor-thin margins as SHIB has lost volatility in the indices.
Also Read: Shiba Inu On the Verge of a Breakout? Can SHIB Jump Another 1,000%?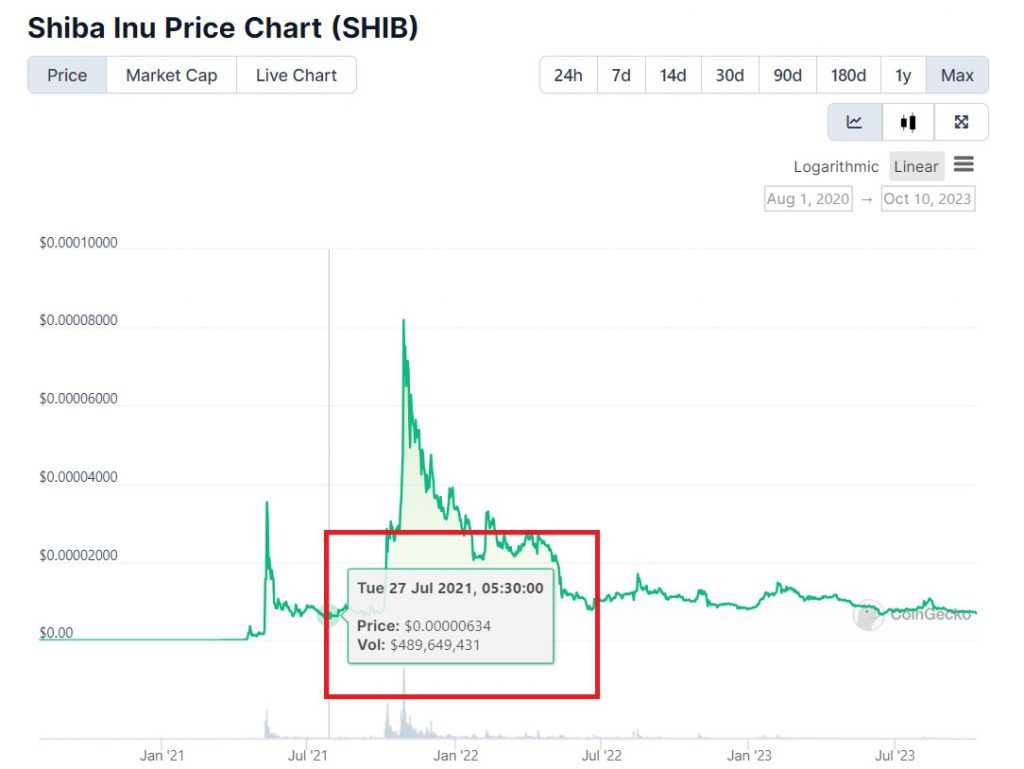 Shiba Inu has now fallen to its July 2021 lows. The token is back to square one at a time when it began attracting mainstream media coverage during that period. The meme currency rode on the Dogecoin wave and took over the baton leading the new segment of the markets.
Also Read: Shiba Inu: You Can Now Become a SHIB Millionaire For Only $7
What Next For Shiba Inu?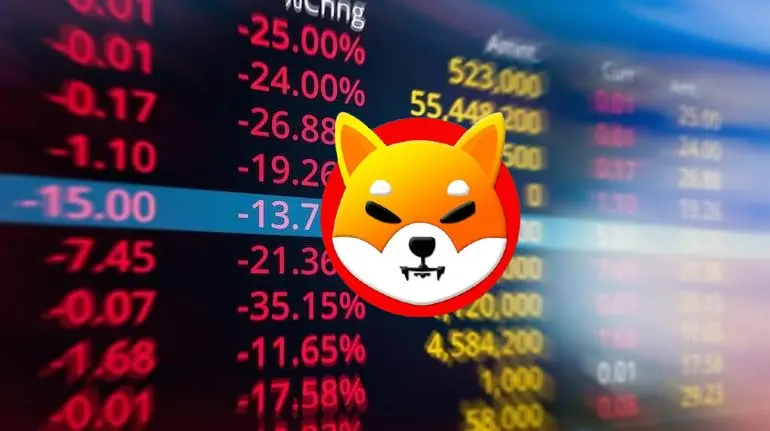 Despite launching several projects such as Welly's Restaurant, John Richmond clothing, ShibaEternity game, ShibaSwap, and Shibarium, SHIB did not scale up in price. The token began moving backward from October 2021, the day it reached its all-time high of $0.00008616. It never reclaimed its previous glory only to see it plummet in the charts for two consecutive years.
Also Read: Shiba Inu Forecasted To Rise 3,600% & Reach New ATH: Here's When
If Shibarium could not lift SHIB's price, there is nothing that could help the token in deleting its further 'zeroes'. SHIB is now left at the mercy of the markets, and the financial sector is currently in the bearish claws. In conclusion, a repeat of the 2021 bull run is off the cards and the meme token could take years to recover. Read here to know a realistic price prediction on when Shiba Inu could reach the $0.01 mark.
Also Read: Shiba Inu: Dubai Man Makes $70 Million in SHIB, But Sells for $4,000
At press time, SHIB was trading at $0.0000069 and is down close to 4% in the 24-hours day trade. The dog-themed cryptocurrency is also down approximately 93% from its all-time high of $0.00008616, which it reached in October 2021.