Shiba Inu had a fabulous start in 2023 as it jumped 77% from January to early March. SHIB was among the top performers of the year but began to plummet in March and shed all its gains. The dog-themed token crashed in May and added an extra 'zero' in the indices. It is now trading with five 'zeroes' and is moving in the opposite direction of its goal of $0.01.
Also Read: Shiba Inu Could Reach $10 by 2024? Here's a Reality & Fantasy Check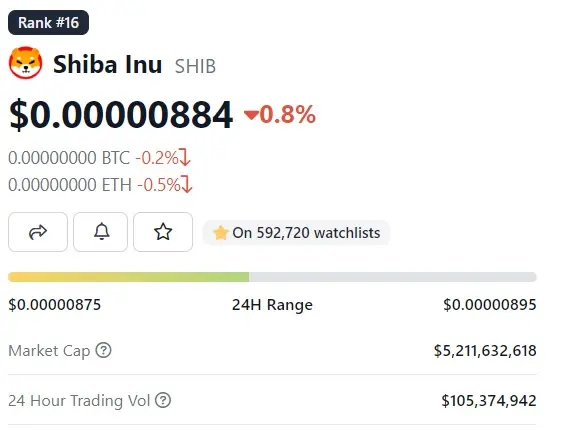 Now that SHIB reached the $0.00000880 level, can it spike in price hereon or head south further? In this article, we will highlight a Shiba Inu price prediction for May 31, 2023.
Shiba Inu: Price Prediction For May 31, 2023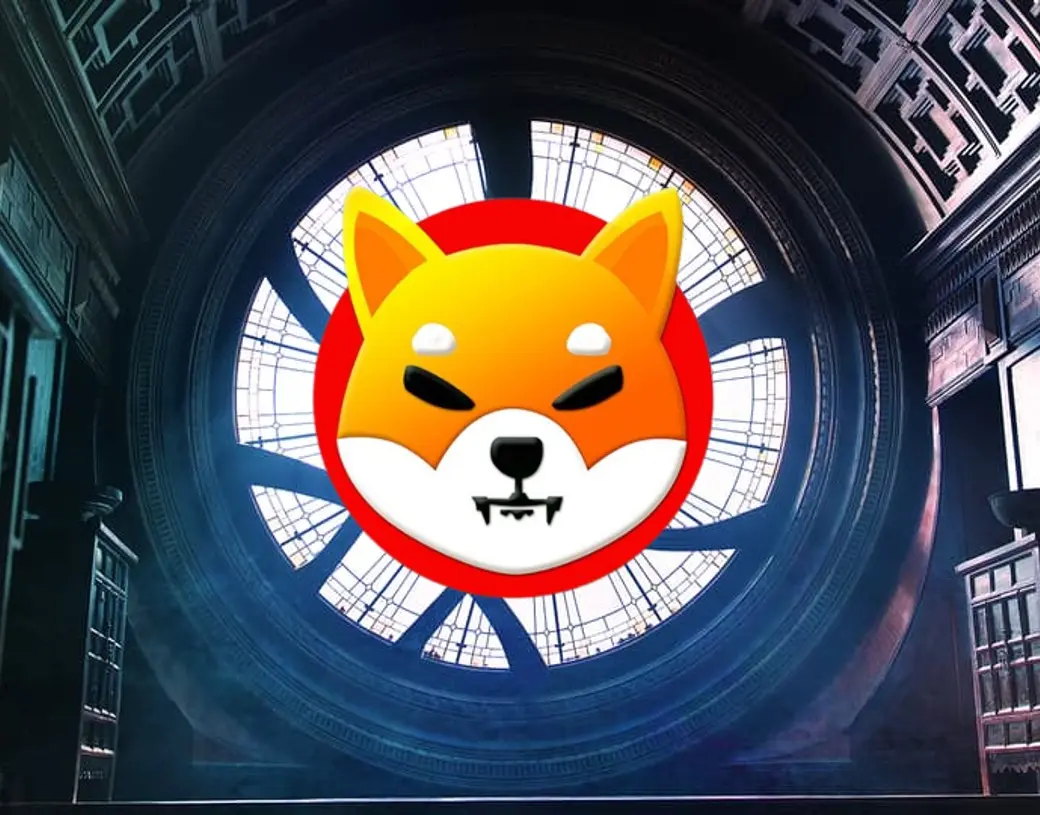 Leading on-chain metrics and price prediction firm CoinCodex has painted a bearish picture for Shiba Inu. According to the price prediction, SHIB could head south further by the end of the month and show double-digit losses.
The latest price prediction for Shiba Inu indicated that the token could fall to $0.000007 levels in the next two weeks. According to the forecast, Shiba Inu's price could hover around $ 0.000007651 on May 31, 2023.
Also Read: Shiba Inu: You Can Now Become a SHIB Billionaire With Only $10,000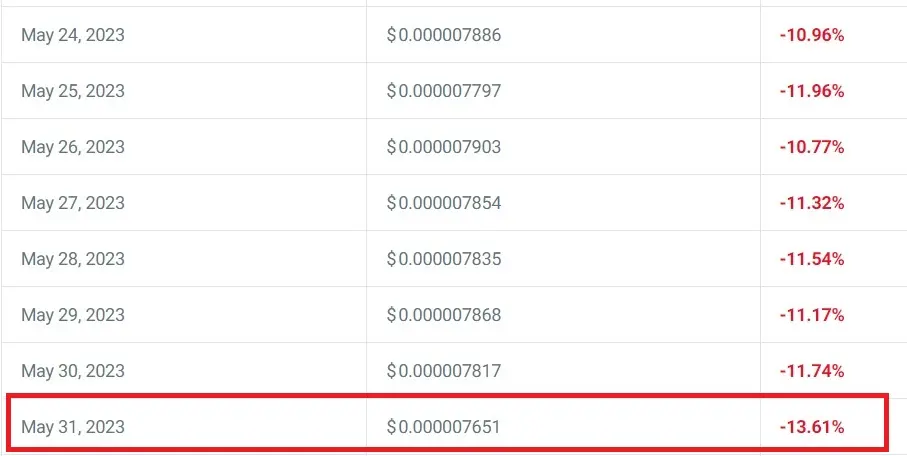 That's a downturn of nearly 14% from its current price of $0.00000883. Therefore, it is advised to remain cautious before taking an entry position in SHIB in May.
The technical indicators also suggest a 'sell' instead of a 'buy' call. The SHIB ecosystem has also been inactive lately which eventually led to its decline in price. If momentum continues to fade, it won't come as a surprise if the token adds another 'zero' in the indices. Read here to know what are the chances for Shiba Inu to add another 'zero' in the indices.
Also Read: Man Misses Making $1 Billion With $2,000 Investment in SHIB
At press time, SHIB was trading at $0.00000883 and is down 0.8% in the 24-hours day trade. SHIB is also down89.74% from its all-time high of $0.00008616, which it reached in October 2021.