Users with a proven track record have been diverting funds in and out of the Shiba Inu ecosystem of late. Recently, on-chain data tracker Spot On Chain revealed that a 'smart trader' earned nearly $10 million in profit by trading SHIB.
Specifically, when SHIB was priced at $0.000000068 on Mar 15, 2021, the user was "visionary" to swap 19.2 ETH and other coins for 1.02 trillion SHIB. The participant sold SHIB whenever the price rose. He managed to cash out 10 billion tokens around an all-time high in October 2021. He then "stopped expanding" his SHIB position on March 29, 2022, when SHIB was trading with four 'zeros' at $0.000027. The trader then focused on "only clearing" SHIB to Coinbase, Crypto.com, and DEXes. According to Spot On Chain, The participant ended up making a profit of $9.66 million, fetching him an ROI of approximately 1.67k%.
Now, the 'smart trader' has started diverting funds from Shiba Inu towards other assets like Ethereum and Tether. According to Spot on Chain, the user has been "subtly exchanging 75.4B SHIB to ETH and USDT at $0.00000712 ($537K) on average over the past 16 days." As illustrated in the chart below, Shiba Inu's price has noted a downward deviation every time the trader has exchanged his tokens.
Also Read: Shiba Inu Burn Rate Rises 1000%: Price Fails to React
What are other SHIB participants upto?
Other large participants have also started getting into action. The transaction curve that had been on a downtrend over the past few weeks has finally changed its course and has now initiated an uptick, bringing to light the refining participation of SHIB whales. Just over the past day, the number has noted a 2x rise from 10 to 20.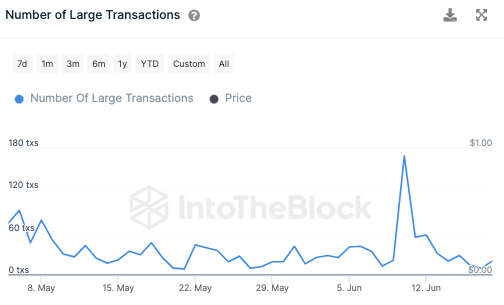 Also Read: Shiba Inu: U.S. Politician Says 'I'm Buying SHIB'
Alongside, it is also interesting to note that Shiba Inu currently ranks 1/4481 on LunarCrush. On the social volume and social score front, it stands at the 13th and 6th position respectively. Just over the past 24-hours, Shiba Inu registered a social volume of 13,100, while its Social engagements hovered around 193,858,991.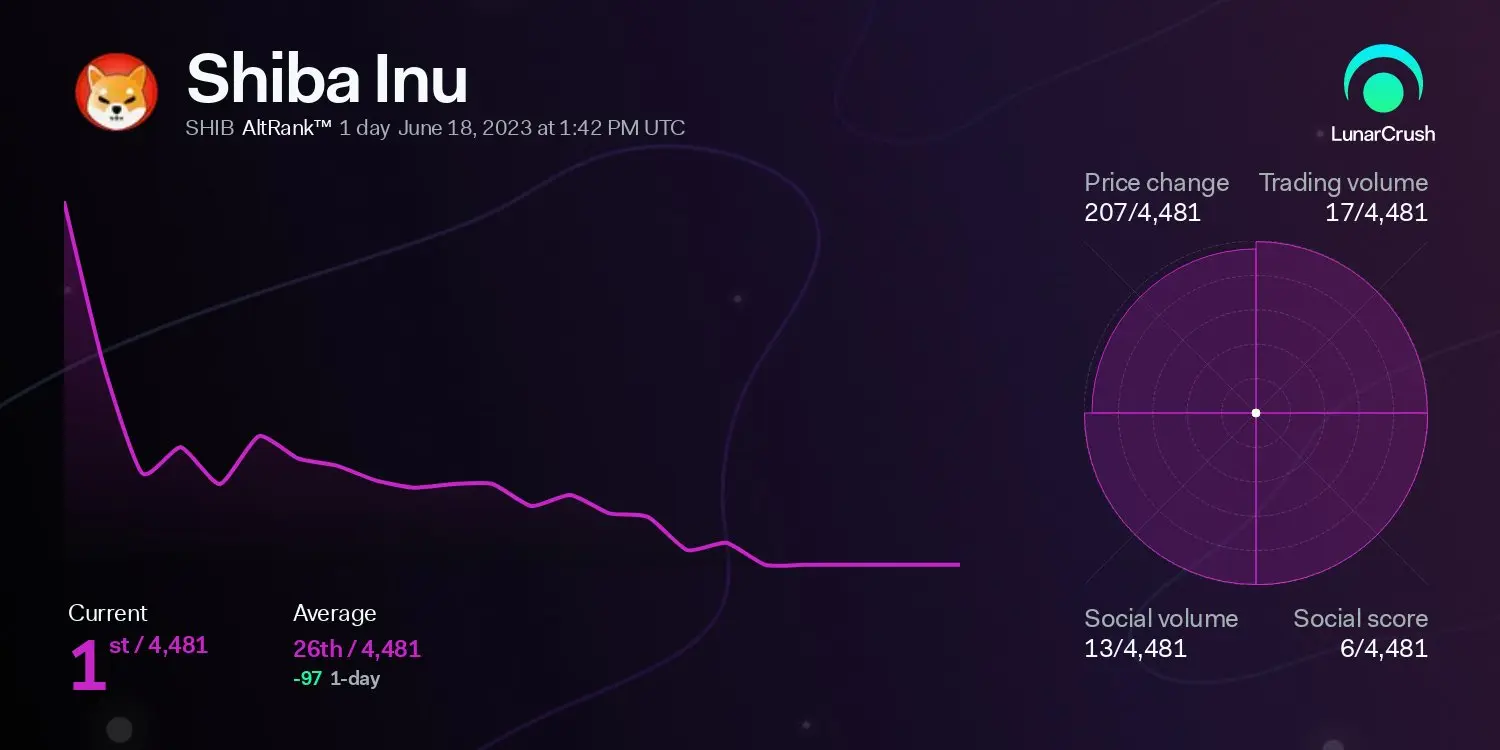 Thus, with fund shufflings taking place, and community sentiment improving, the next few days can be expected to be volatile for Shiba Inu.
Also Read: Shiba Inu Re-Claims $4 Billion Market Cap: Will SHIB Knock Out Another 'Zero'?