VeChain jumps double digits in the indices on Monday as the cryptocurrency is up nearly 11% in the day's trade. VET reached a yearly high of $0.03 and the asset has sustainably scaled in the last two months. The cryptocurrency has doubled in price since the start of 2023.
Also Read: When Will VeChain Reach $1?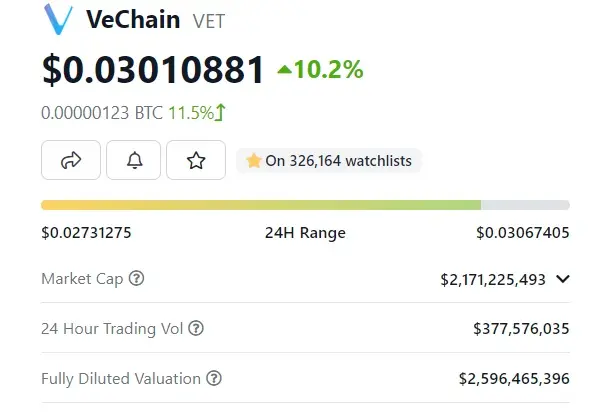 Why is VeChain Pumping & How High Can VET Go?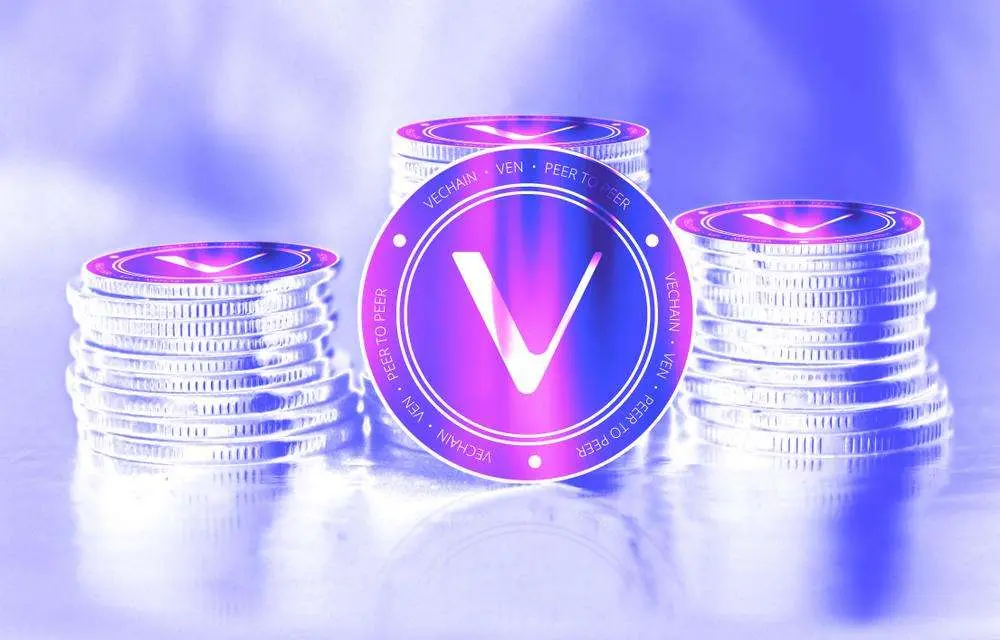 Whales are seen taking an entry position into VeChain in the days leading up to The HiVe launch on Mar. 4, 2023. VeChain is pumping in price as the blockchain will enter Web3 technology and ramp up collaborations and developments among the industry players. The blockchain would extend its wings further adding new use cases in the ever-evolving Web3 and NFT sphere. Therefore, VET could attract bullish sentiments in the next two weeks as the community is riled up about the event.
Also Read: VET Price Prediction: When Could It Reach $0.1?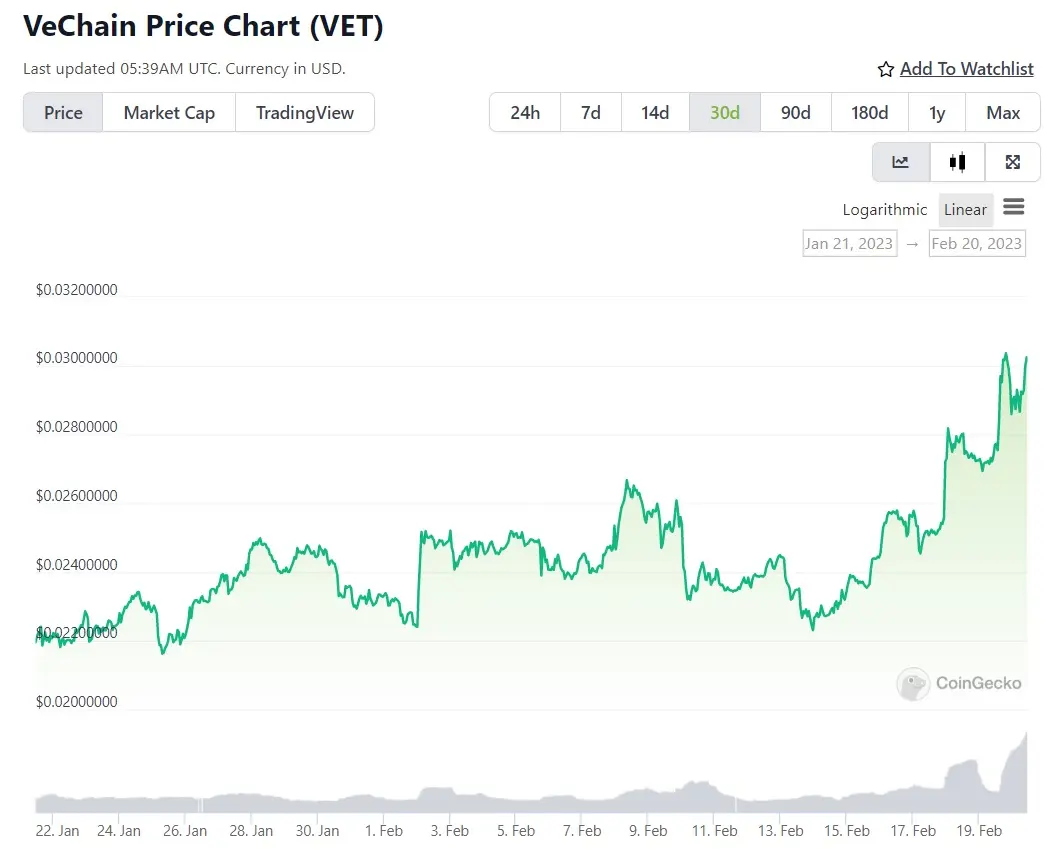 Nonetheless, VeChain printed an impressive run in February and could face strong resistance at $0.035 levels. The cryptocurrency is already experiencing sell-offs due to profit bookings and needs to break through the $0.035 level in the next leg.
If VET holds on to its positive momentum, it could climb above the $0.035 mark and might touch 4 cents before The HiVe event.
Also Read: VeChain: When Will VET Breach Its All-time High of $0.28?
Also, price prediction and analytic firm Finance Shots predicted that VeChain could double in price again this year. An updated price prediction for VET says that cryptocurrency could reach a high of $0.068 by the end of 2023. That's another 100% uptick from its current price of $0.03.
At press time, VeChain was trading at $0.03 and is up 10.2% in the 24-hour day trade. VET is down 89.36% from its all-time high of $0.28, which it reached in April 2021.