Bankrupt cryptocurrency brokerage firm Voyager sent 250 billion Shiba Inu tokens to Coinbase on Wednesday, reported blockchain security firm PeckShield. Data from Etherscan shows that the SHIB transfer to Coinbase from Voyager took place at 3:09 pm EST on Feb. 15th.
This isn't the only transfer that Voyager initiated on Wednesday. The bankrupt firm transferred $28.7 million worth of cryptocurrencies to Coinbase and another transfer to Binance.US simultaneously. The transfers include 15,000 ETH worth $25.3 million to Binance.US, and another 5,000 ETH to Coinbase worth $8.4 million.
Also Read: Shiba Inu: These Bullish Factors Could Take SHIB to $1
The reason for these transfers from Voyager worth millions of dollars in cryptocurrencies remains to be unknown. It is not known if the bankrupt firm intends to dump the tokens or hold on to them.
Also Read: Shiba Inu: 2 Investors Make $9 Million With $7,900 Investment
How Much Shiba Inu Does Voyager Holds?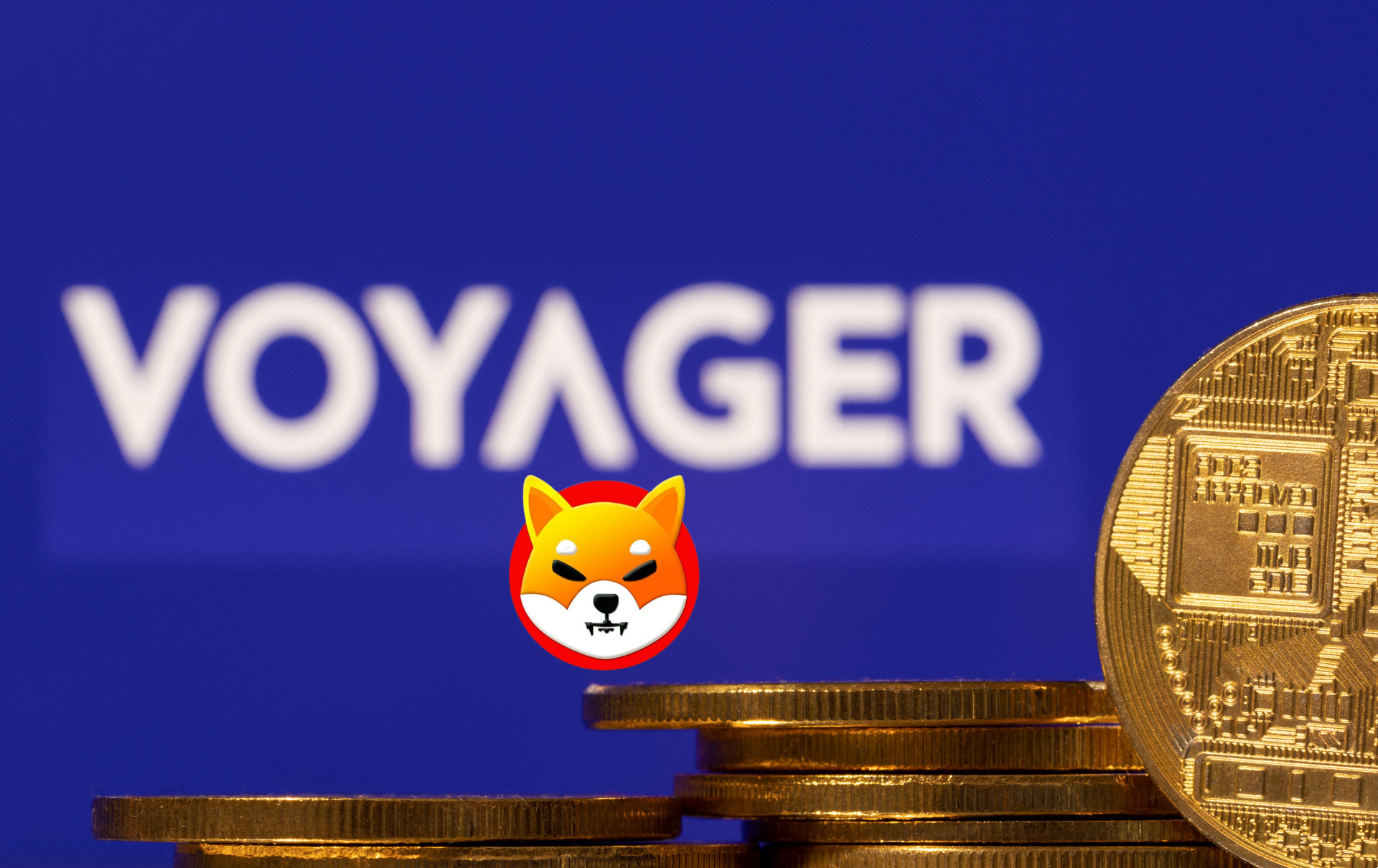 Despite the recent transfer, Voyager still holds 1.6 trillion Shiba Inu tokens worth a staggering $23.5 million. SHIB is Voyager's second biggest holding apart from Bitcoin being the first and Ethereum in the third position.
If Voyager decides to dump the 1.6 trillion Shiba Inu tokens, SHIB's price could take a severe beating in the indices.
Also Read: Shiba Inu: Algorithm Predicts SHIB Price for the End of 2023
Also, rumors are rife that Voyager is capitalizing on the recent market rally and could liquidate their holdings to compensate its creditors. Nonetheless, the development is not confirmed and it is part of the growing social media hearsay.
Binance.US agreed to buy some of Voyager's assets in December last year. The deal did not successfully go through and is in limbo as US regulators vetoed the agreement. Binance.US has thus far stayed away from the agreement and has not made a new deal with Voyager.
Also Read: Shiba Inu: AI Predicts SHIB Price for February 28, 2023
Moreover, a final hearing is scheduled for March regarding Binance.US acquiring some of Voyager's assets at the Bankruptcy Court in the Southern District of New York. In addition, the deal also needs approval from the majority of Voyager's creditors for BinanceUS to acquire their assets.