The broader equity market has been underperforming of late. A recent analysis by Barchart revealed that the S&P 500 market breadth recently fell to its lowest level since June 1. At the moment, only 43% of companies listed on the SPX are trading above their 200-day moving averages.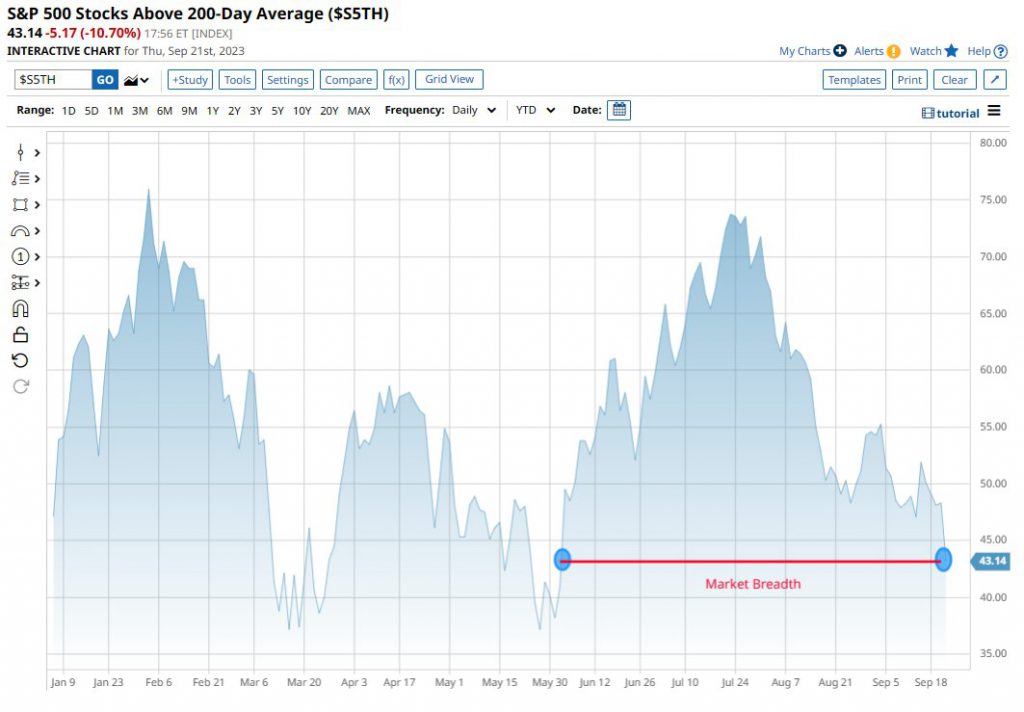 Also Read: 95% of NFTs Have a Market Cap of 0 Ether
In fact, the benchmark U.S. equity index also scripted another bearish record a few hours ago. Over the past 103 days, the SPX has not registered a decline of more than 1.5%. However, on Thursday, Sept. 22, it closed 1.64% lower, breaking the streak. Nevertheless, Barchart pointed out that its record of not declining more than 2% still remains intact. In fact, it just hit 147 straight days, the longest stretch of time since February 2018.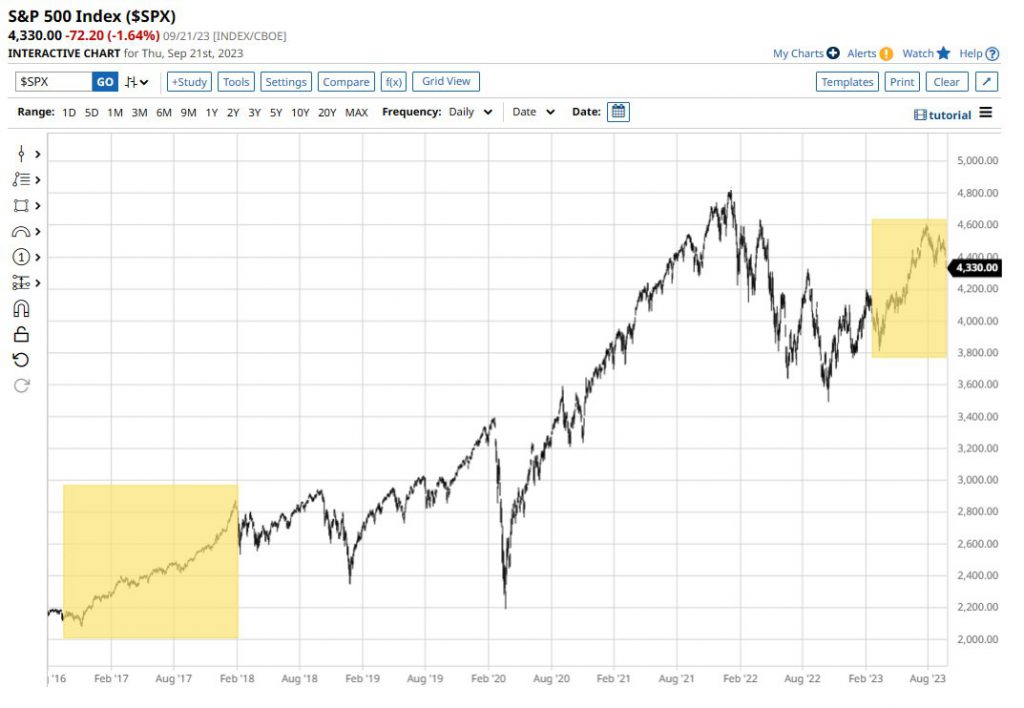 Also Read: 97.5% of New Bitcoin Investors Are at a Loss
Crypto vs. Equities
Bitcoin is in the midst of one of its most rough bear markets. From its all-time high price of $69,000, the asset is down by more than 60% at the moment. Nevertheless, its return distribution is similar to that of large-cap stocks like Nvidia and Tesla.

Also Read: Binance, CZ File to Dismiss SEC Lawsuit
Since BTC trades around the year, it is natural to expect more price discovery from this asset when compared to others. However, a recent analysis by Ecoinometrics pointed out that Bitcoin was not an "outlier" per se. To a fair extent, its ROI pattern has been similar to that of a few prominent stocks. The analysis pointed out,
"When you look at the profile of the monthly returns for those three [Bitcoin, Tesla, Nvidia] since 2016, they really don't look that different… The point is that Bitcoin doesn't live in a world of its own in terms of volatility and return distribution."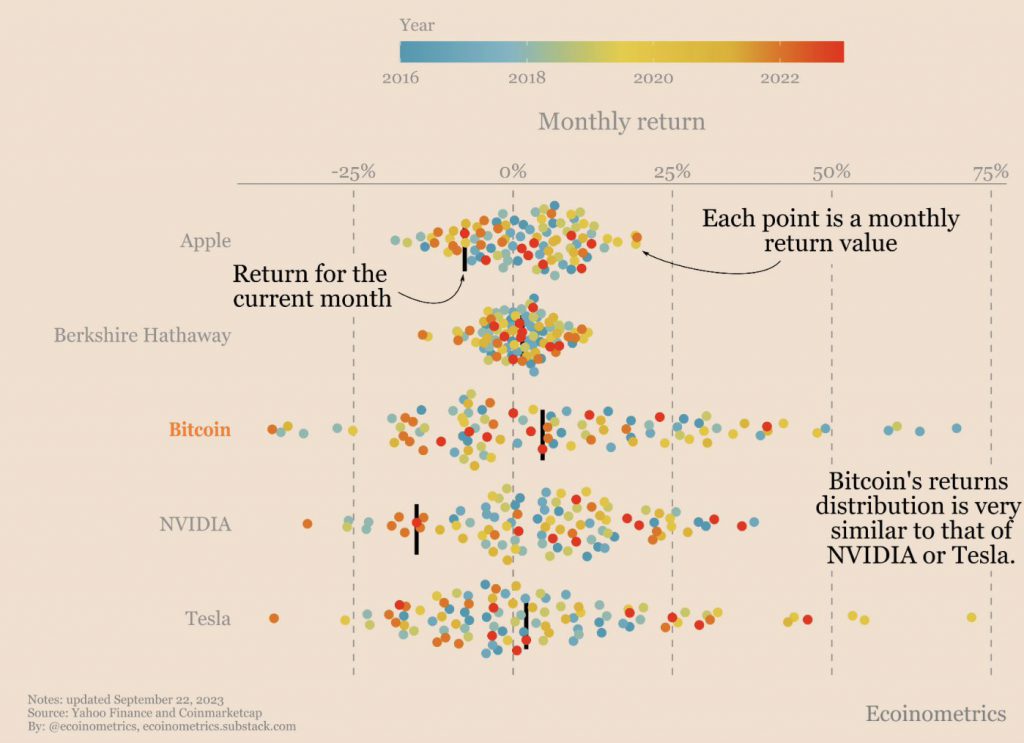 Also Read: Ramaswamy's Crypto Framework is 75% Ready: To Release by Thanksgiving