After years of preparation and anticipation, the Ethereum network is all set to traverse into the proof-of-stake [PoS] realm. Over the last couple of months, the fervor around this major update took the front stage making Merge the talk of the crypto town. While the fight to retain the proof-of-work [PoW] side of the network continues, Vitalik Buterin and his team were moving forward untethered. Now, with just an hour left for the big upgrade to take place, Ethereum clients were swiftly trying to stay ready for it.
As per EtherNodes, over 88 percent of Ethereum's clients were ready for the Merge. Only a dainty 11.4 percent were still prepping.
EtherNodes pointed out that clients like Geth were 88 percent ready for the Merge. Besu was 100 percent prepped while Erigon and Nethermind were 93 percent and 92 percent ready for the Merge, respectively.
Meanwhile, prominent crypto exchanges like Binance were exerting support by pausing deposits as well as withdrawals for ETH and ERC-20 tokens.
It should be noted that during press time, Ethereum was just an hour away from shifting to the PoS ecosystem. In addition to this, there were only 256 blocks remaining until Ethereum merges into PoS.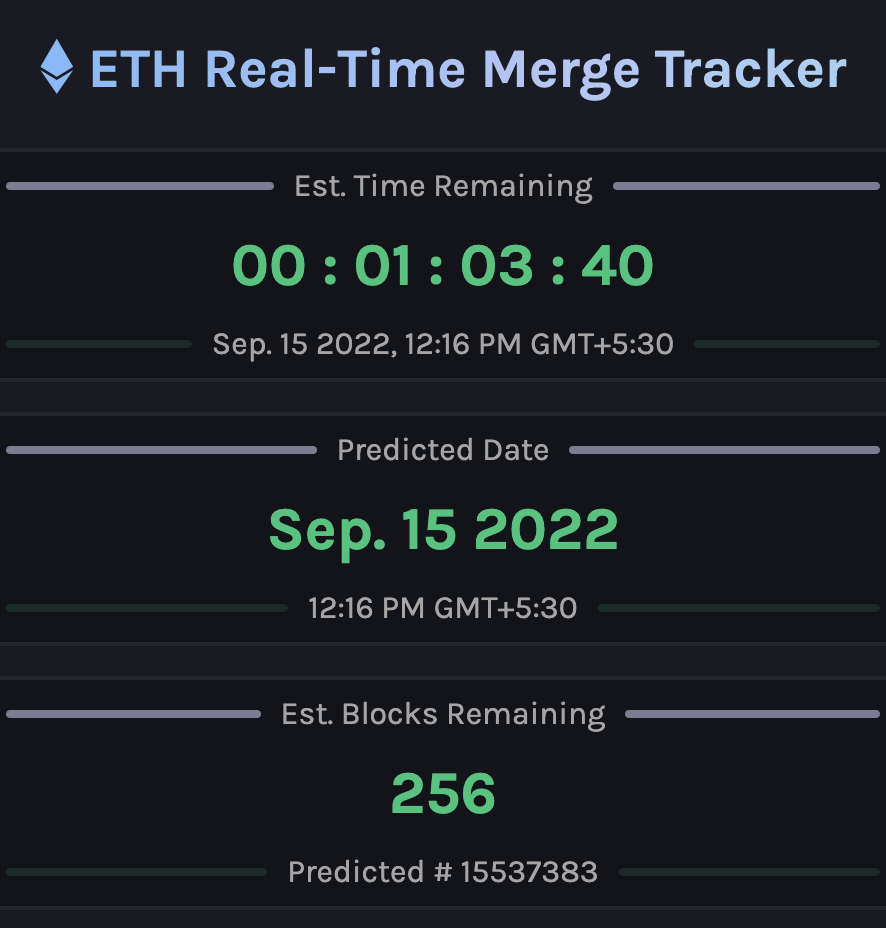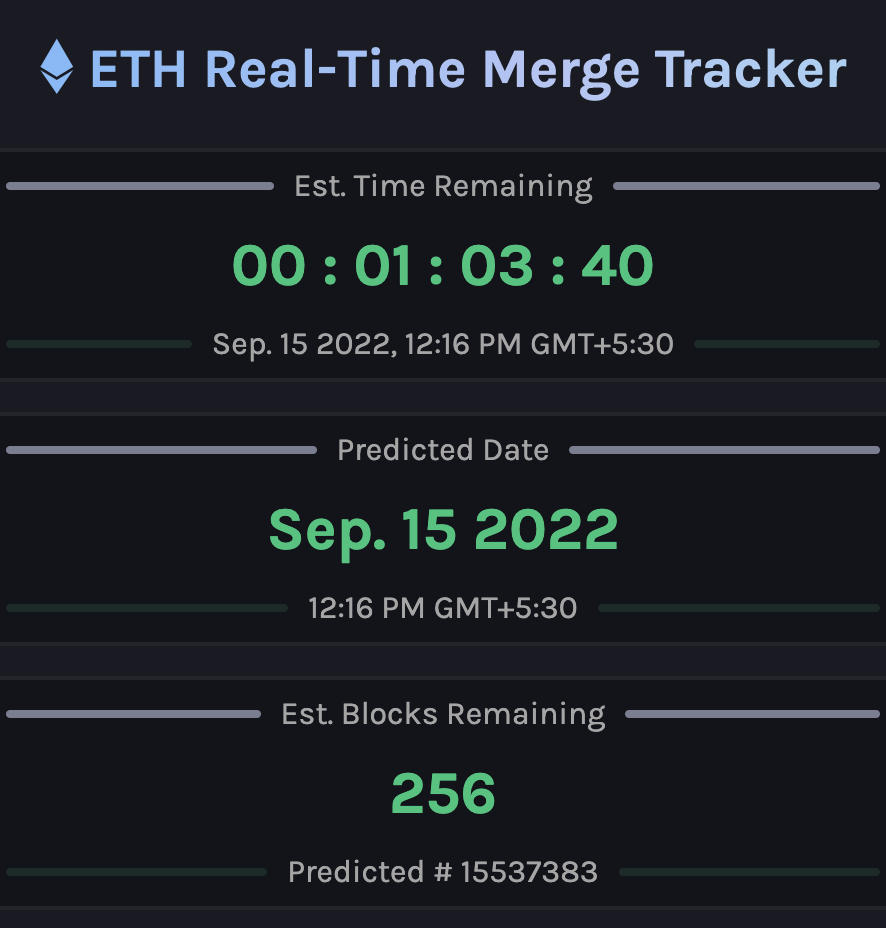 The Merge will be one of the most important events in Crypto history
There have been an array of prominent events that occurred throughout the last couple of years that have been of great significance for the crypto industry. Bitcoin Pizza Day for instance has been quite popular since a Floridian programmer bought two pizzas for a whopping 10,000 Bitcoin. Therefore, May 22nd has been widely celebrated as Bitcoin Pizza Day.
The hype around the Merge has been skyrocketing and has garnered more attention than the launch of the Ethereum network itself. The Merge is expected to slash the network's energy consumption by 99 percent. This highly sought-after transition is likely to go down in history as a prominent event.